1
October 2012 - J.P.M
Uploaded by Gallery Images , Sep 19 2016 11:45 AM
astrophotography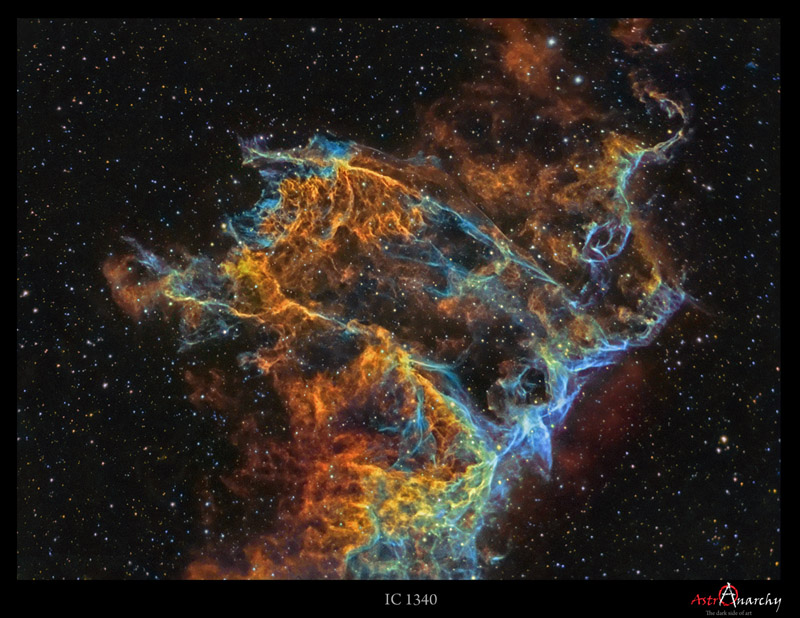 October 2012 Winner - CCD Imaging & Processing's Finalist - J.P.M
Technical details of IC 1340, a part of the Veil nebula SNR:
Large image: http://3.bp.blogspot...89RI/AAAAAAA...
Finland, Oulu, at 65N
Processing work flow:
Image acquisition, MaxiDL v5.07.
Stacked and calibrated in CCDStack2.
Levels, curves and color combine in PS CS3.
Optics, Meade LX200 GPS 12" @ f5
Camera, QHY9
Guiding, SXV-AO, an active optics unit, and Lodestar guide camera
Image Scale, ~0,8 arc-seconds/pixel
16 x 1200s exposures for H-alpha emission = 5h 20min.
12 x 1200s exposures for O-III, emission of ionized Oxygen = 4h
12 x 1200s exposures for S-II, emission of ionized Sulfur = 4h
Total exposure time 13h 20min.
October 2012 - J.P.M