1
October 2013 - Oleg Bryzgalov
Uploaded by Gallery Images , Sep 19 2016 12:09 PM
astrophotography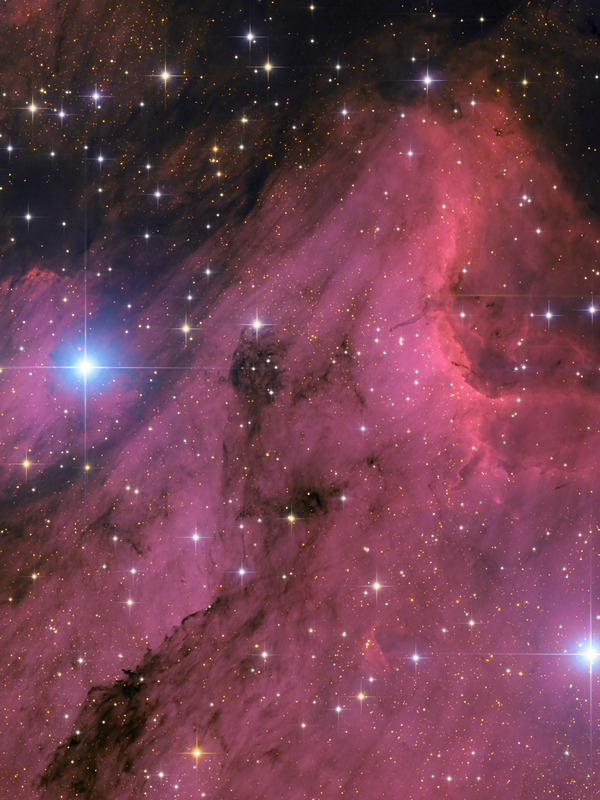 October 2013 Winner - CCD Imaging & Processing's Finalist - Oleg Bryzgalov
The Pelican in the Swan (IC5070 in Cygnus)
This picture was photographed on September 9-11, 2013 in the Crimea, Ukraine (height of 600 m. above sea level)
Equipment: home made reflector 10" f/3.8, mount WhiteSwan-180, camera QSI-583wsg, Tevevue Paracorr-2. Off-axis guidecamera QHY5L-II.
LRGB filter set Baader Planetarium.
L: 20x600 sec., bin.1, RGB: 9*450-600 sec. each filter, bin.2.
6 hours total.
FWHM 1.84"-2.20" , sum in L channel - 2.04"
Processed Pixinsight 1.8, Fitstacker and Photoshop CS6.
Jethro64 and scottstirling like this
October 2013 - Oleg Bryzgalov