Here's our 5SE with modifications I've made since getting it for my wife for Christmas in 2019: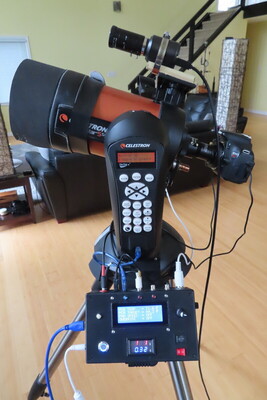 I've added a home made dew shield with integrated heater and temp sensor, a focuser, and a combined controller / USB hub / power supply. The controller is mounted under the hand control so it spins with the scope and I only have to worry about the USB and power supply cables. Under battery power the battery is velcroed to a rotating part of the mount so there's only one cable to worry about.
There's also an SV305 camera with a CS lens I'm messing with, hence the genuine high tech wood and pipe clamp mount. You may be able to see the precision manufactured astronomical alignment shims under the camera. I have a few extra I might be willing to part with for the right price. Sure, some might call them "toothpicks" but that doesn't do them justice, they're so much more.
The belt drive focus motor:
The combined controller box: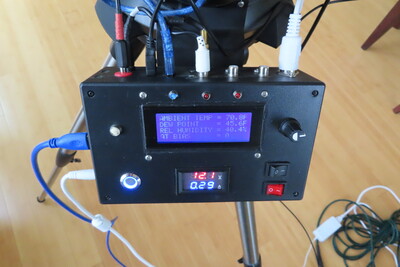 It's a home made Arduino Nano based controller with USB 3.0 to laptop, 12v power in, USB 3.0 hub, 3 channel dew heater, 2 temp sensor input (3rd channel heater power follows 1st or 2nd channel), ambient temp sensor, internal temp sensor, humidity sensor, 12v supply to scope, 7.2v supply to Canon T3i, focuser controller with bluetooth, and two 1" fans. Displays show voltage in and current; internal, ambient, and scope temps; humidity, dew point, and dew heater power. Displays can be turned on/off or dimmed.
Focuser plans at: https://sourceforge....focuserpro2diy/
Dew heater plans at: https://sourceforge....wcontrollerpro/
Plans are for separate devices but I crammed them into one project box and added a USB hub.
Edited by MattZ40, 12 February 2021 - 01:05 PM.