Welcome to the July 2007 Cloudy Nights Imaging/Sketching Contest poll!

Each month the best images selected from the individual Cloudy Nights Imaging and Sketching forums will be presented for the userbase to vote on. The monthly winner receives the coveted Cloudy Nights t-shirt! At the conclusion of the poll, the entry with the highest total will be the winner of the contest..

Please choose your favorite out of all the images. This poll will remain open through Wednesday, August 15th at midnight EST.


Here are the entries for July!

Solar System Imaging's Finalist - Bird: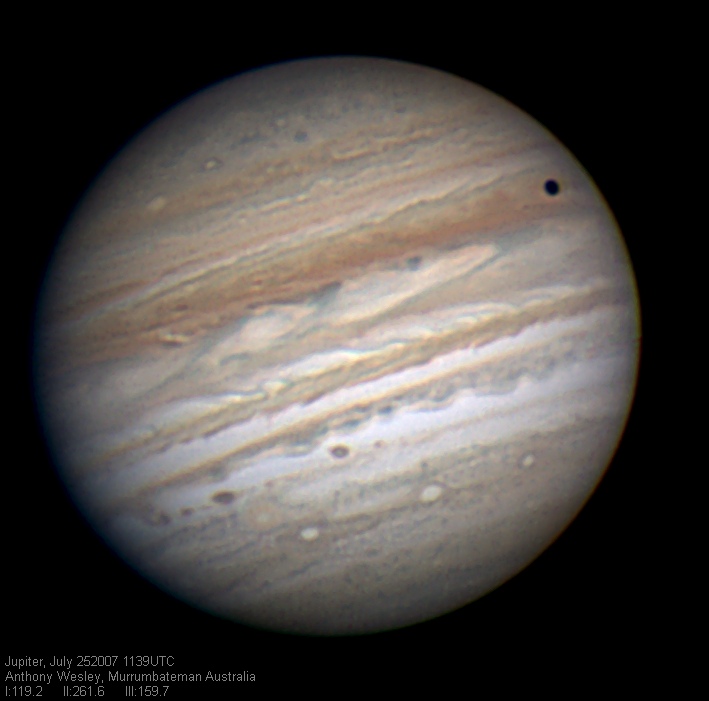 Jupiter from my home at Murrumbateman, Australia. July 25 2007, 1139UTC

Scope details:

13.1" f/5.5 newtonian, 5x powermate plus extension tubes for effective focal length approx 14.3m. Camera was Dragonfly Express from Point Grey Research, firewire800 monochrome.

60 seconds per channel in R,G,B @ 42 fps, captured using Coriander for Linux
and processed under Linux and Windows.

regards, Bird



Beginning Imaging's Finalist - Zyxlor: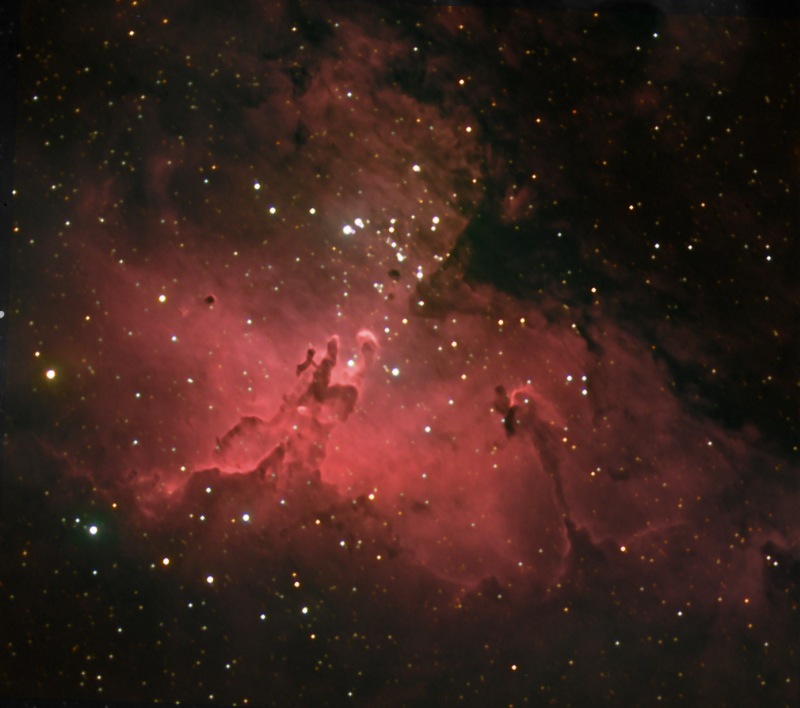 M16
Ha 300x8 - RGB 180x20
I used the LX200 with .63 reducer and the ST-10.
Aquired with Maxim DL, image matching in RegiStar, processed in PSCS3.



Film Astrophotography's Finalist - Nightfly: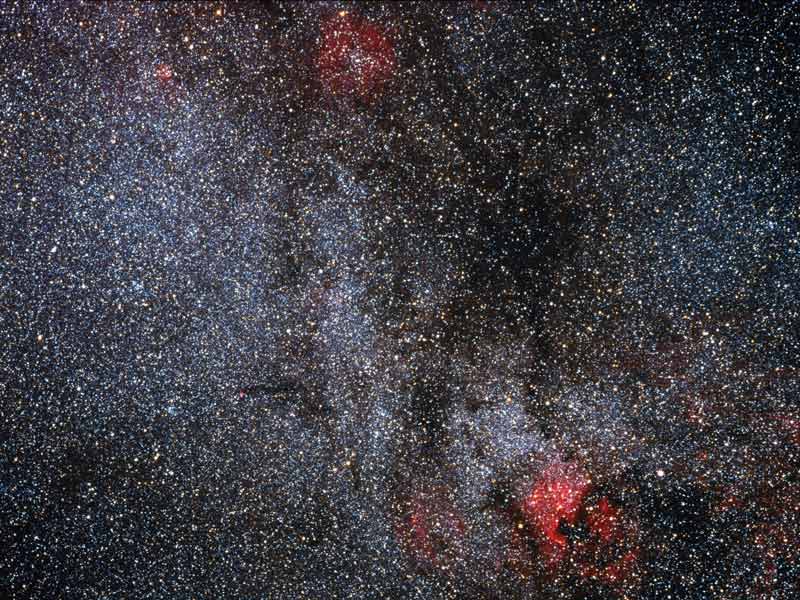 Northeastern Cygnus:
Taken June 16, 2007
Pentax 67 with 165mm f/2.8 @ f/4
20 Minutes Exposure 12:31-12:51 A.M. EDT
120 Format E200, No push.
Scanned on an Epson 4490 Flatbed
Processed with Adobe PS Elements
Piggybacked on a Meade 2080, manually guided



DSLR & Digital Camera Astro Imaging & Processing's Finalist - Mike B.




M20 - The Trifid Nebula

Location: Maurice, LA
Date: July 7th, 2007 (07/07/07)
Telescope: Meade 8" f/4 Schmidt-Newtonian
Camera: Hutech Modified Canon 350XT
Mount: Atlas EQ-G w/EQASCOM
Guiding: 102mm F/5 Achro, 2x Barlow, DSI-c, PHD Guiding
Exposures: 18 x 180 sec @ ISO 800
Processing: IRIS, PS, Gradient XTerminator & Noel Carboni's AstroTools

Click the image or click here for an enlargement.



CCD Imaging & Processing's Finalist - hess:




NGC4565
19.05.2007
10 Zoll f4,8 Newton
Atik 16HR
Luminanz 25x2min, 9x3min, 4x5min 1x1bin
R/G/B - 8 x 123/167/249 sec. 2x2bin



Sketching Forum's Finalist - SGT500:




Messier 27
Meade 16" Lightbridge
Televue Nagler 17mm T4
Orion Ultrablock


Good Luck to all our finalists!

&nbsp