here's a quick study in color saturation for me
was checking out a few carbon stars the other night
T-Lyr looked metallic red in my 8" SCT
here's a very conservative linear process of T-Lyr
attempting to recreate the color:

here it is stretched with an aggressive increase in saturation using a layer mask, and a slight hue shift: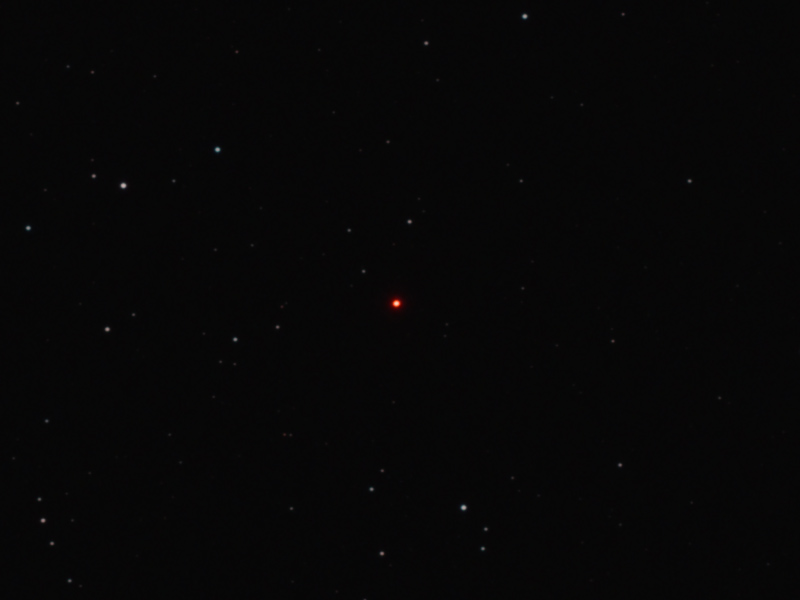 FS102, IDAS LPR, SX-AO, H9C; 60x15 sec.
Los Alamitos, CA 9/2/07.
unfortunately all my attempts to stretch the image and bring out some of the background stars
rendered the star orange as the red level was maxed, and the only way it can be brightened above the background stars is to bring up the blue and green levels.