I had a fantastic EAA session last weekend.
I went snowmobiling with a friend in Sherman Maine and I brought my remote EAA set up along. After a day of riding the trails we returned to the motel, and I set up my remote EAA system right outside the door. I'm glad I got it working remotely because is was -5F that night.
My set up is a RT224, 114mm F4 newt, OnStep Super Polaris GEM, mini PC and wifi router for remote desktop using a tablet.
The sky was incredibly dark but the motel had floodlights on the two far ends on the parking lot. I was using a long shroud on the newt to minimize the direct light.
My dark library is incomplete, and my uncooled camera was at a very different temp than it usually is, so there is some hot pixles and amp glow in most of these pictures, but I don't mind.
These have been cropped or resized then jepeg compressed to reduce file size.
M51 max gain 16s x 28 = 448s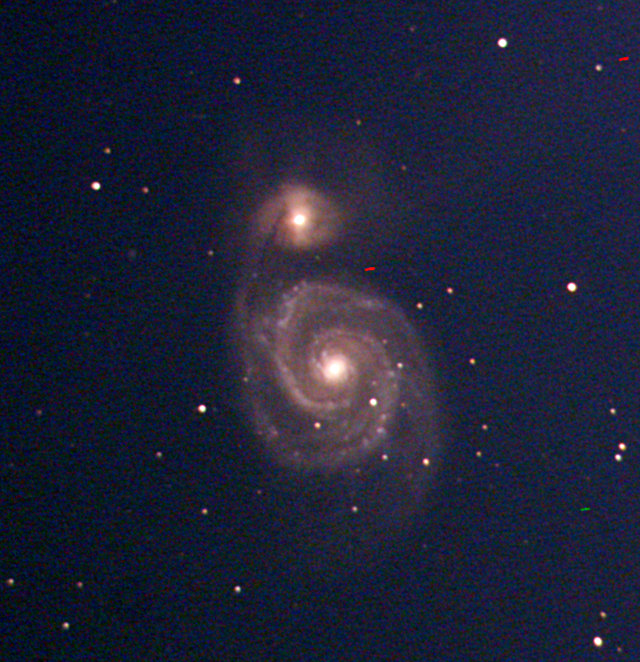 this was my fist time seeing this with EAA at more than 50mm focal length, I love this object, so I was ecstatic when it developed on the screen with such detail. I really want to hunt down some more ARPs
M81 max gain 16s x 24 = 384s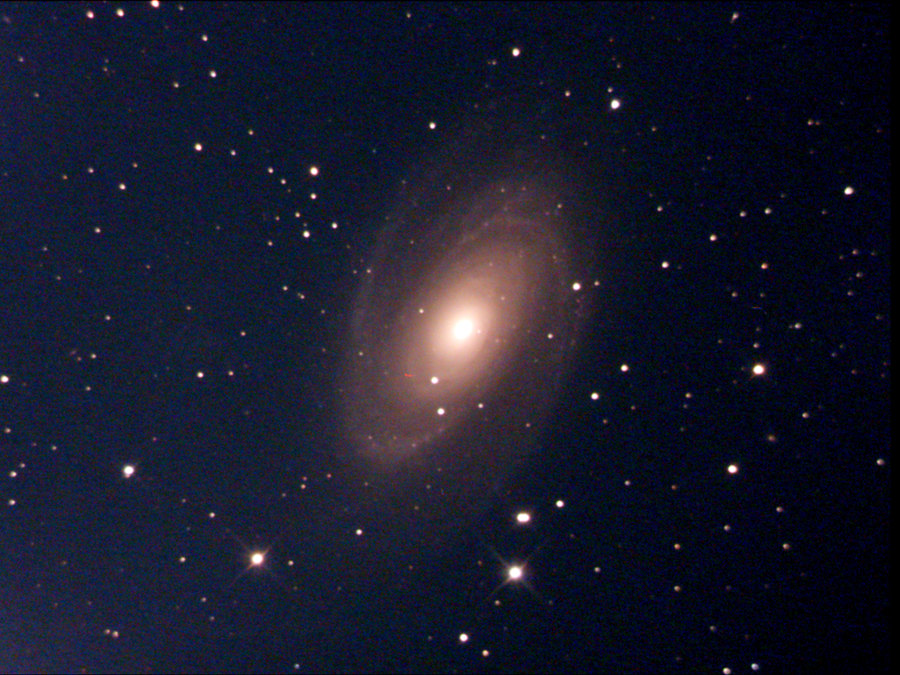 Again I've seen this with a 50mm fl f1.4 cctv lens on my RT224 camera before, but to see it at 450mm fl was awesome. The arms are so smooth, but there is definitely some bright mottling present. I did shoot m82, but did not save it.
M101 max gain 16s x 23 = 368s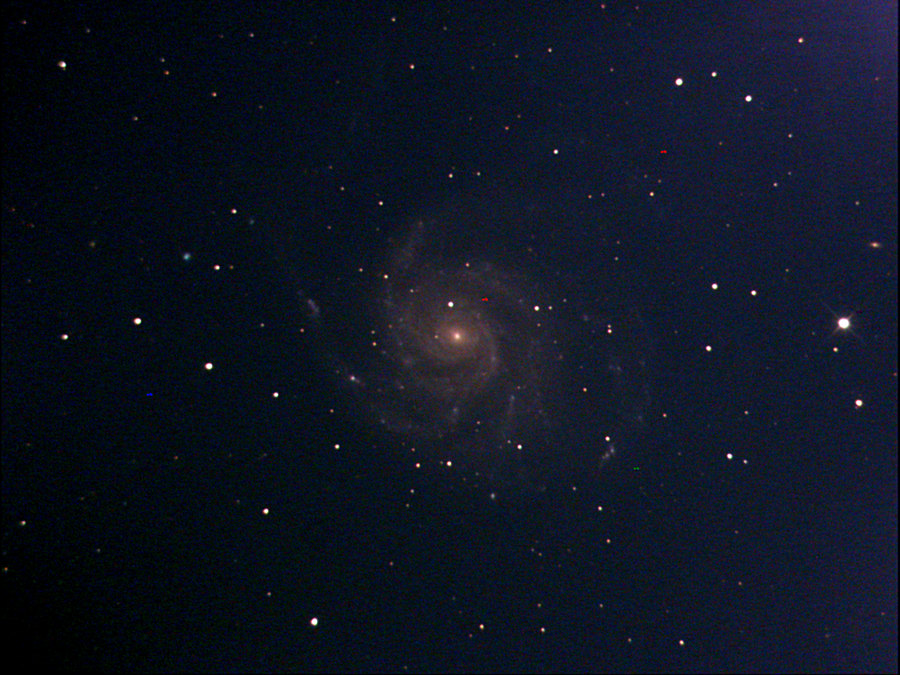 What a beautiful galaxy, it fits my fov perfectly. I really wish I took fresh dark frames so it wouldn't have been so washed out in the amp glow

.
NGC2146 max gain 8s x 26 = 208s
I think I went to this object randomly, because it was not on my observing list, and I'm glad I did. It's a very neat small and mysterious looking galaxy that appears to be irregular. Patches of light can be seen out of plane and the dust lane is really crooked and blotchy. A quick google check confirms this, also there was a supernova in this galaxy in march 2018 of which I detect no sign.
NGC2403 max gain 16s x 21 =336s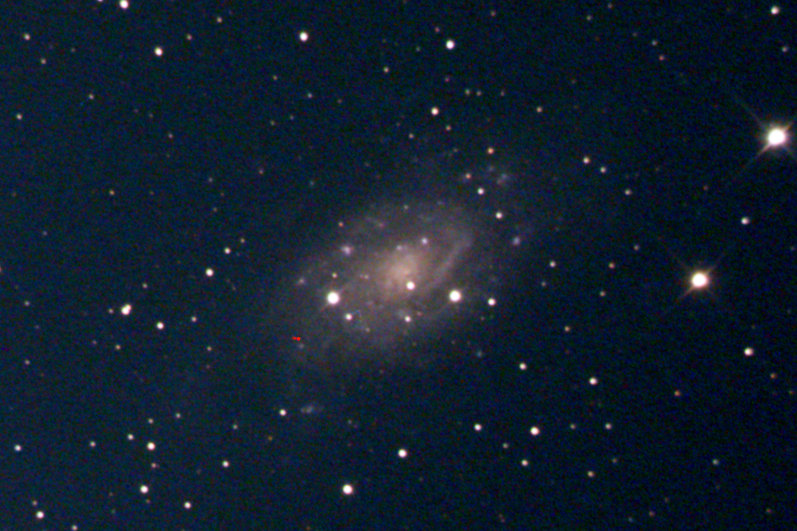 Another stunning galaxy.
NGC2174 monkeyhead neb max gain 16s x20 = 320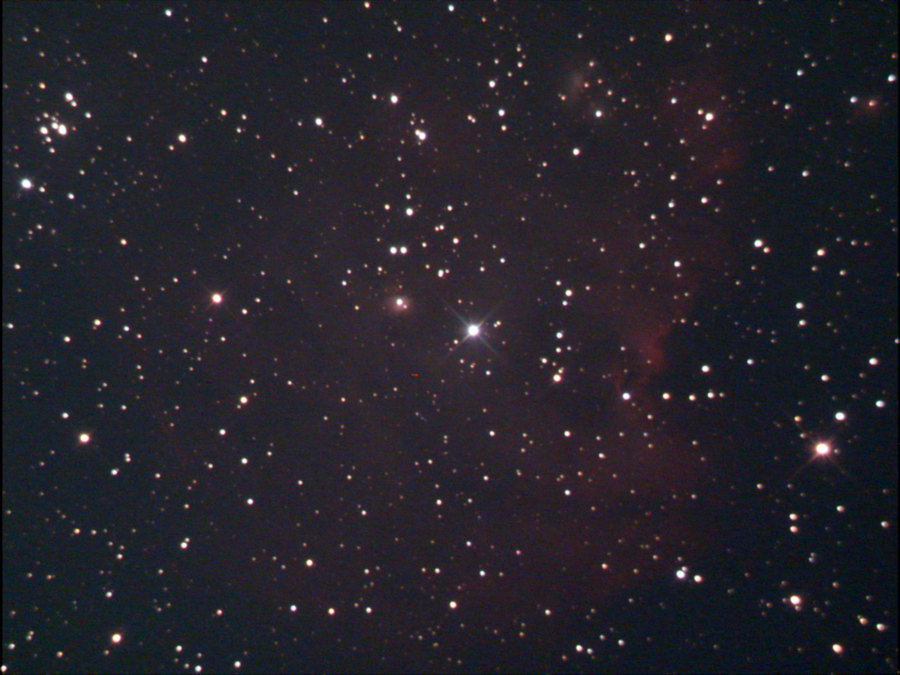 This the the LVAS observers challenge for this month. I can't fit it all in my FOV so a framed my favorite part. I see a wall of gas with protruding dark silhouettes, it seems to be mostly red which I assume makes it Ha mostly. There are two distinct reflection areas with a comparatively yellow glow. The reflection area toward the middle has a dust lane bisecting it. i I bet detecting the dust lane would be a fun visual challenge.
After a long day of riding we were pretty tired by 1am so I packed it up before I fell asleep at the tablet.
Edited by cmooney91, 09 February 2019 - 10:53 AM.