Last weekend I got the chance to do some little EAA showing friends a bit of the skies - as there was already an almost full moon and from within a city balcony I used the IDAS NB1 dual narrow band filter together with my little Photoline 60/360 APO (with flattener). Mount was AZEQ5 in EQ mode with guiding (PHD2, Zwo guiding scope with ASI178mc as guiding camera) Camera was the ASI183mc Pro (cooled to -10C) with darks, single frames with 30s taken by SharpCap. Histogram tweaked within SharpCap. Gain was 111.
Here the jpg converted and cropped pictures of the final stacks:
* M52 and Bubble Nebula at 45 frames leading to 1350s total integration time: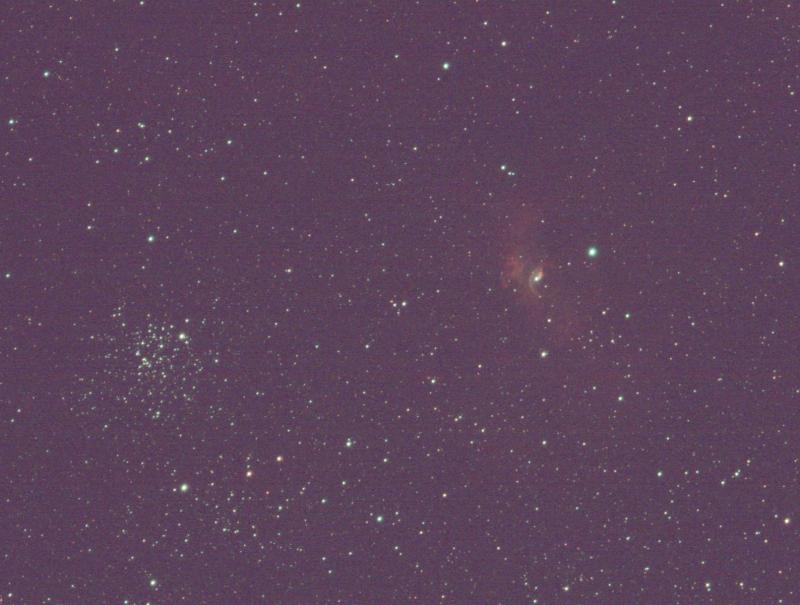 Edited by NaNuu, 16 August 2019 - 04:45 AM.