A brief EAA session from last night under the moon. Set-up was my AT72EDII 72mm APO reduced to f/4.3, ASI290MM mini, ASILive 1.4, 7nm- H-alpha filter and no binning, at high (300) gain; taken from my Bortle 4ish back yard.
First is NGC6992, the bright northern part of the Eastern Veil nebula. North is at the top in this 7.5 minute total exposure:
NGC6992 (H-alpha); 18 x 25 sec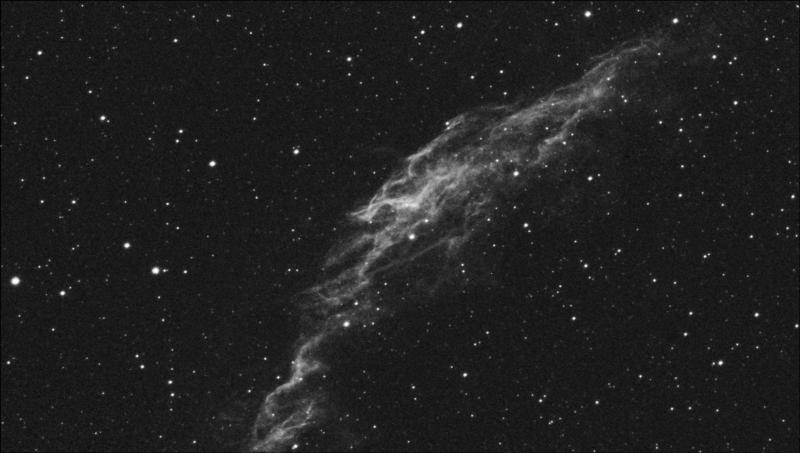 Next is the faint emission/ reflection nebula IC63 in Cassiopeia. The bright star is Gamma Cass, and the even fainter IC59 (it has more of a reflection nebula component that H-alpha doesn't show), is faintly visible at the top of the frame above Gamma Cass. With IC63 & IC59 longer exposures are needed for more detail to be visible.
IC63 (& IC59) (H-alpha); 18 x 25 sec