Last night was a dubious forecast and the Mid-Hudson Astronomical Society monthly star party. Part of me wanted to stay home and, in the unlikely case it turned into a decent night, focus on the December challenge.
But MHAA are my new homies, so instead I spent about half a day packing stuff up and prepping for the party. Turned out the forecast was pretty much spot on... seeing wasn't very good, but I captured a couple of so-so challenge images, not including the Pleiades, which I'd already captured. So I'm showing here the night's haul that I didn't post on my most recent December Challenge post... All taken from the parking lot at Taghkanic State Park with me freezing my butt.
Funny story about Andromeda, which is a 4 minute 15s capture. A couple came over with M74 on the screen. They looked at it, but didn't seem very impressed. The man said, "Isn't there a BIG galaxy that's like super-visible right now?"
"Andromeda?", asked I.
"Maybe." was the reply. Anyway, I fired up SharpCap's catalog, slewed automatically to Andromeda (takes less than a minute, and it platesolves so it's alway right on). The first 15s image popped up in all its glory (the framing was pure luck). I think they liked that.
All taken with my Askar V configured to 600mm f7.5. UV/IR camera. 15s exposures @ 305 gain. ASI294mc-pro camera.
Andromeda | 4m15s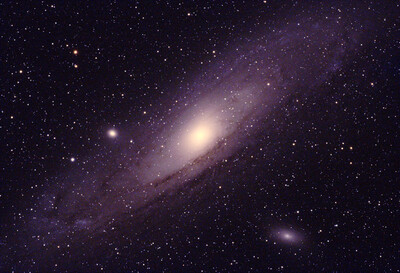 Triangulum Galaxy | 24m30s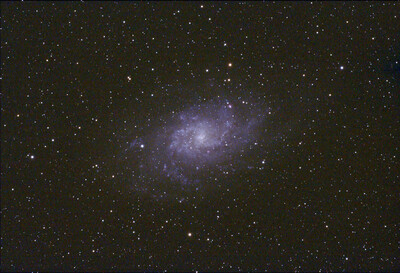 Pleiades | 15m30s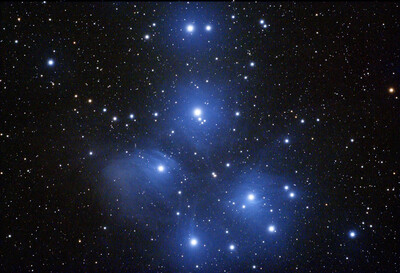 Edited by mgCatskills, Yesterday, 10:31 AM.