I am pleased to announce the winner of the March 2008 Cloudy Nights Imaging and Sketching Contest - Jim Lafferty!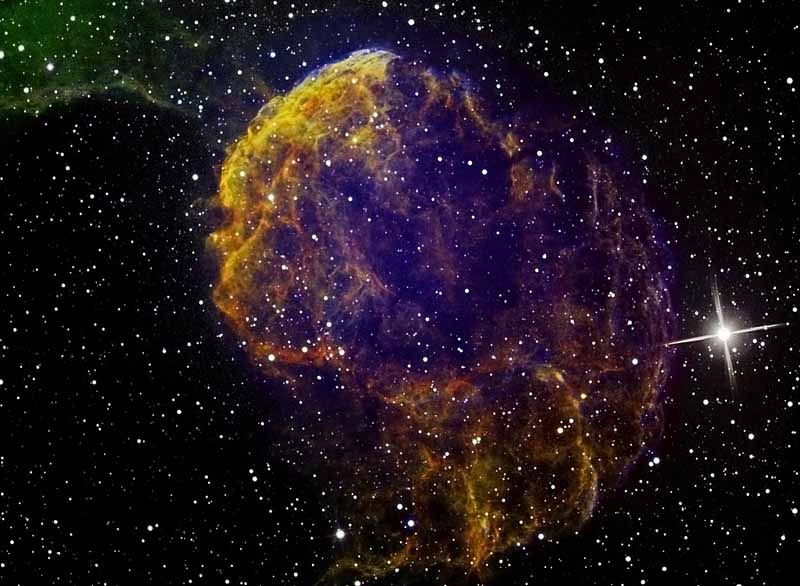 IC 443, the Jellyfish Nebula, a galactic supernova remnant approx 5,000 light years distant in the constellation Gemini. Imaged over 4 nights on Jan 12-13-14-15, 2008, with my FSQ106N and ST2000xm (Astrodon Filters) riding on a Takahashi NJP. 200 minutes of Ha was used for the luminance, 100 mins of SII for the red channel, 200 min of Ha for the green channel, and 100 mins OIII used for the blue channel (all unbinned, 20 min subs). Total exposure was 6.6 hours.
[/quote]
To all of you who took the time to stop by and vote for your favorite submission - thank you so much! Your participation really makes the contest!
To all the contestants - every one of your submissions is worthy of winning. Congratulations to all of you on a job done very well indeed!
Jim, congratulations on your win! Please contact me via PM with your t-shirt size and also the address where you want us to send it!
Charlie