Well, Ladies and Gentlemen - it looks like we have a run-off in the May 2008 Cloudy Nights Imaging/Sketching Contest poll!
Please choose your favorite out of the images. This poll will remain open through June 18th at midnight EDT.
Here are our run-off finalists!
DSLR & Digital Camera Astro Imaging & Processing's Finalist - Tonk: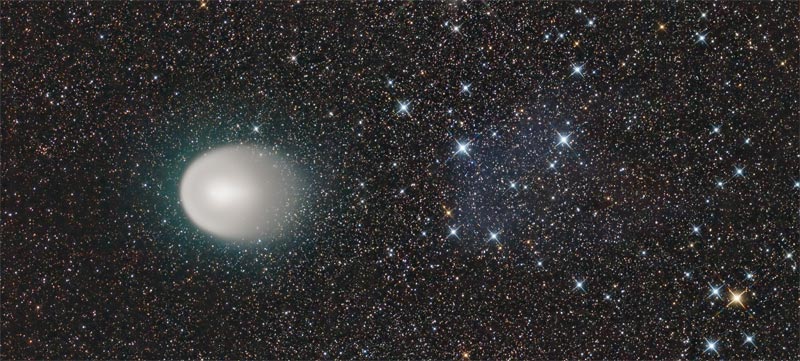 Comet 17P Holmes with Melotte 20 - 11th/12th November 2007
Details:
This is a HDR 3 frame overlapped mosaic consisting of:
9 x 60 secs at ISO 800 (coma)
9 x 120 secs at ISO 800 (coma)
23 (coma) + 22 (tail) + 33 (coma and tail) x 360 secs at ISO 800 (3 overlapping frame groups). All unguided.
Televue 85/0.8 Focal Reducer/Losmandy GM-8/Canon 10D
Method:
Calibrated with master dark frames and master flat frame and stacked with Deep Sky Stacker
Digital Development in Images Plus
Gradient removal with GradientXterminator
Final stretching and colour enhancement in Photoshop.
Mosaicing manually preformed by applying a -1.04 pincushion correction to each mosaic frame with the Photoshops lens
distortion filter.
HDR manually performed in Photoshop using standard gaussian blurred masking techniques
Final noise reduction performed with Neat Image.
This image really sums up the great preformance of this wonderfull comet. We can see it approaching the bright stars of the
wide open cluster Melotte 20. The coma displays a bright white dust cloud surrounded by a now rapidly dimming gas coma,
glowing faintly green. The faint blue ion tail had visibly detached from the coma 3 to 4 days earlier and can now be seen
masqerading as a false reflection nebula within Melotte 20.
CCD Imaging & Processing's Finalist - dsnope: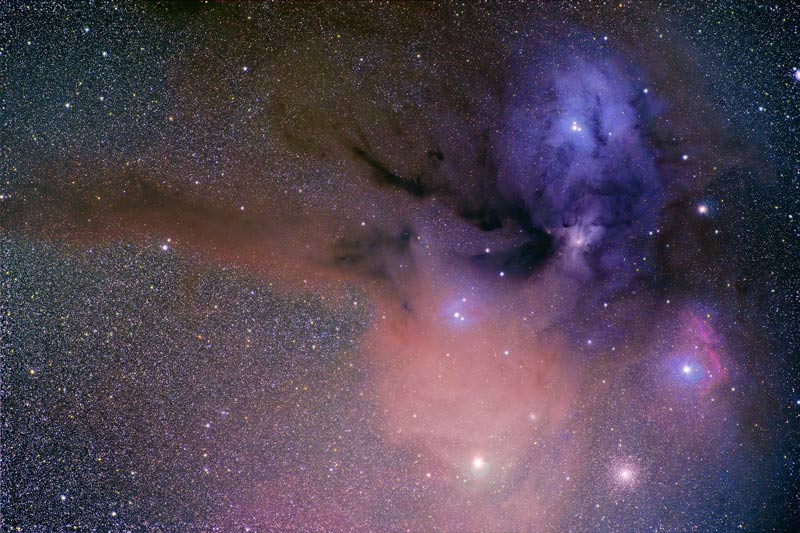 Here is Rho Ophiuchi Nebula IC4604, IC4603, clusters M4 and NGC6144 next to supergiant star Antares.

Date: 5/11/2008

Loc: Anza, CA

Optic: Canon 300mm F/4 at F/4

Camera: STL11000

Exposure: LRGB 80/35/35/35

Good Luck to our remaining finalists![/b]

&nbsp