I am pleased to announce the winner of the July 2008 Cloudy Nights Imaging and Sketching Contest - weatherandsky!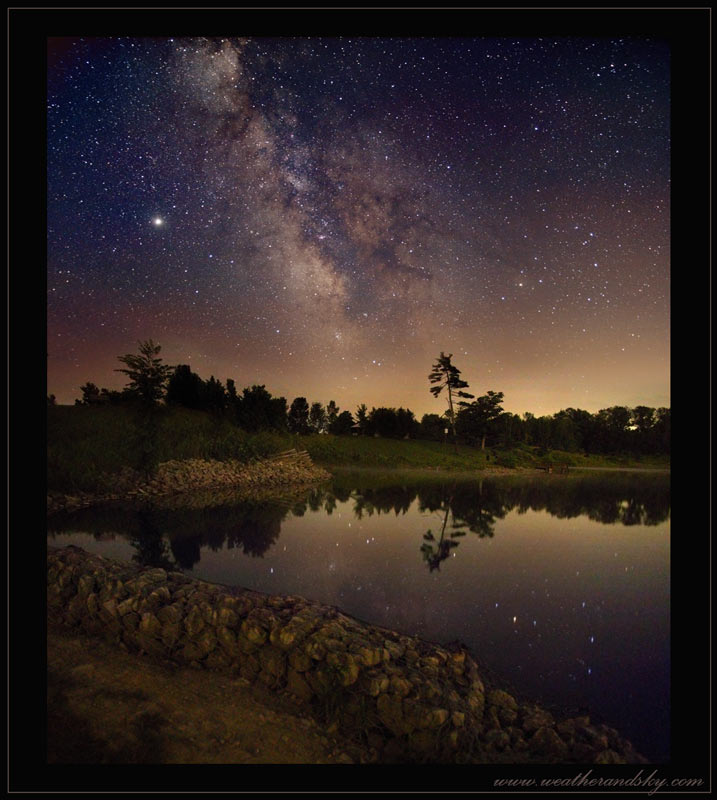 On July 5, 2008 I had the pleasure of observing and photographing the stars at a local conservation area and dark sky site in Binbrook, Ontario, Canada. I imaged this scene with an unmodified Canon 40D, Sigma 17-70mm lens (17mm @f2.8) and standard camera tripod with no tracking. This is a stack of 15x20sec exposures @ ISO 800 on the Milkyway down to the tree line, and another single 20sec exposure on the rest of the landscape below to create a two frame composite. Stacking was done in Deep Sky Stacker and processing was done in PS with layers. I was really lucky that the the water was beautiful and still enough so that the stars casted a nice reflection in the water.
[/quote]
To all of you who took the time to stop by and vote for your favorite submission - thank you so much! Your participation really makes the contest!
To all the contestants - every one of your submissions is worthy of winning. Congratulations to all of you on a job done very well indeed!
weatherandsky, congratulations on your win! Please contact me via PM with your t-shirt size and also the address where you want us to send it!
Charlie