[b]I am pleased to announce the winner of the
October 2008
Cloudy Nights Imaging and Sketching Contest - cvedeler!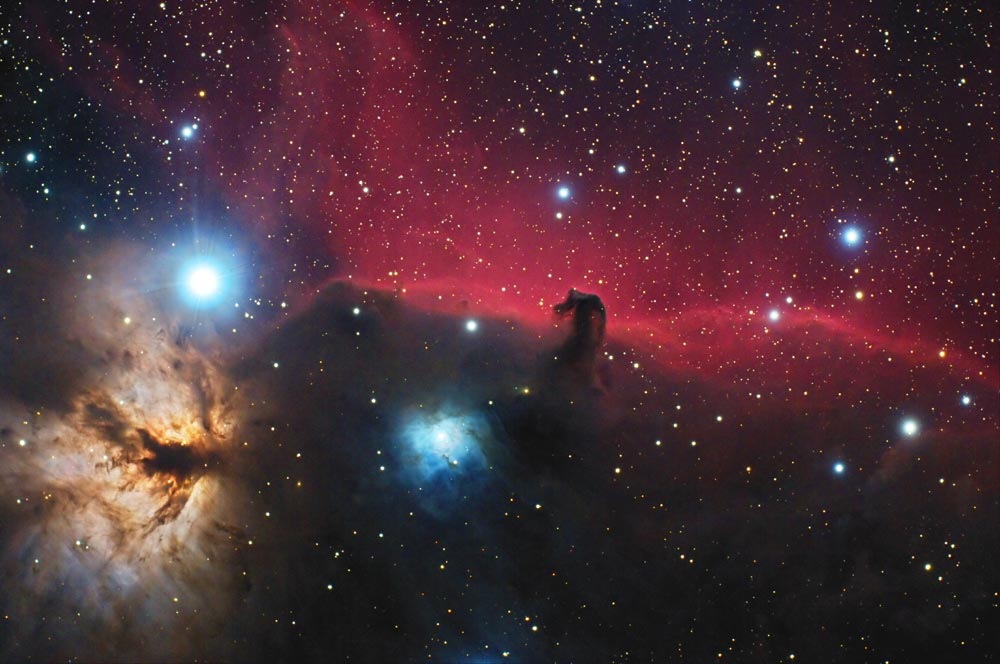 Horsehead nebula in Orion
Taken from Farnsworth Ranch AZ on Oct. 25th 2008.
Scope: Astro-Physics 160 EDF + AP .75 focal reducer
Mount: Astro-Phyiscs 900 GTO2
Filter: None
Camera: Canon 350xt modified
Exposures:
10 x 12 minute / 10 darks
5 x flat / 5 x bias
Stacked in Deep Sky Stacker
Final processing in Photoshop 6.0, noise reduction with NEAT.
[/quote]
To all of you who took the time to stop by and vote for your favorite submission - thank you so much! Your participation really makes the contest!
To all the contestants - almost every comment entered in the poll thread this month says it - every one of your submissions is worthy of winning. Congratulations to all of you on a job done very well indeed!
cvedeler, congratulations on your win! Please contact me via PM with your t-shirt size and also the address where you want us to send it!
Charlie