[b]I am pleased to announce the winner of the
November 2008
Cloudy Nights Imaging and Sketching Contest - neutronman!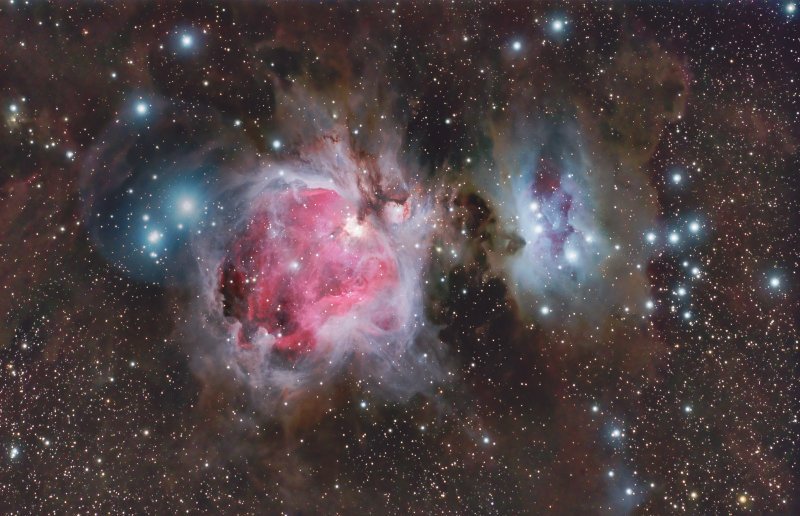 Here is my M42 taken from Rancho Venado in the Texas Hill Country. I tried to go deep and pull out alot of the surrounding faint dust. I combined different exposures to protect the trap while pulling out the dim stuff.
FSQ 106ED F/5
QHY8 camera
Maxim, CS3
4 x 1200 sec
12 x 300 sec
12 x 30 sec
[/quote]
To all of you who took the time to stop by and vote for your favorite submission - thank you so much! Your participation really makes the contest!
To all the contestants - almost every comment entered in the poll thread this month says it - every one of your submissions is worthy of winning. Congratulations to all of you on a job done very well indeed!
neutronman, congratulations on your win! Please contact me via PM with your t-shirt size and also the address where you want us to send it!
Charlie