Welcome to the May 2009 Cloudy Nights Imaging/Sketching Contest poll!
Each month the best images selected from the individual Cloudy Nights Imaging and Sketching forums will be presented for the userbase to vote on. The monthly winner receives the coveted Cloudy Nights t-shirt! At the conclusion of the poll, the entry with the highest total will be the winner of the contest..
Please choose your favorite out of all the images. This poll will remain open through June 15th at midnight.
Here are the entries for May!
DSLR & Digital Camera Astro Imaging & Processing's Finalist - Igor Chekalin: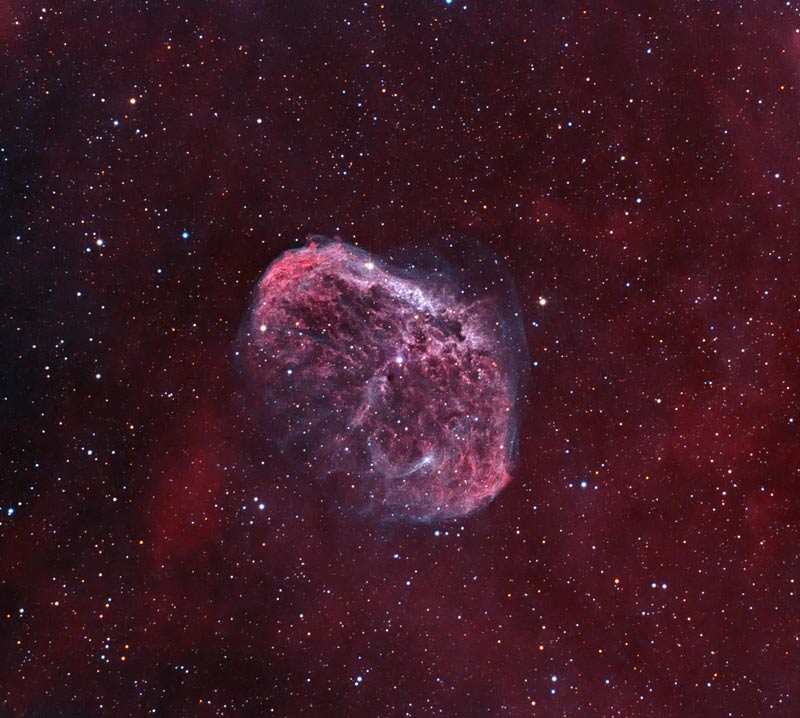 NGC6888 - The Crescent Nebula
Image was taken during 13 observing nights in March/April 2009.
Canon 350Da(baader filter mod), 10" 1:4.7 Newton (F=1200mm)
EQ6PRO SynScan mount, 75mm refractor + QHY6 CCD as a guider
9 hours in H-alpha (Astrodon 6nm), 10 and 20 min. subexpositions mixed. ISO800
10 hours in O-III (Baader 8nm), 20min subexpositions, ISO800
34x2min @ISO200 unfiltered RGB for color stars field and "pseudo-continuum" substraction.
Light-polluted urban sky. About 4.0m visual limit. About 30% of h-alpha frames (10min subexposures) taken under the Moon.
Taganrog, Russia.
CCD Imaging & Processing's Finalist - DugDog: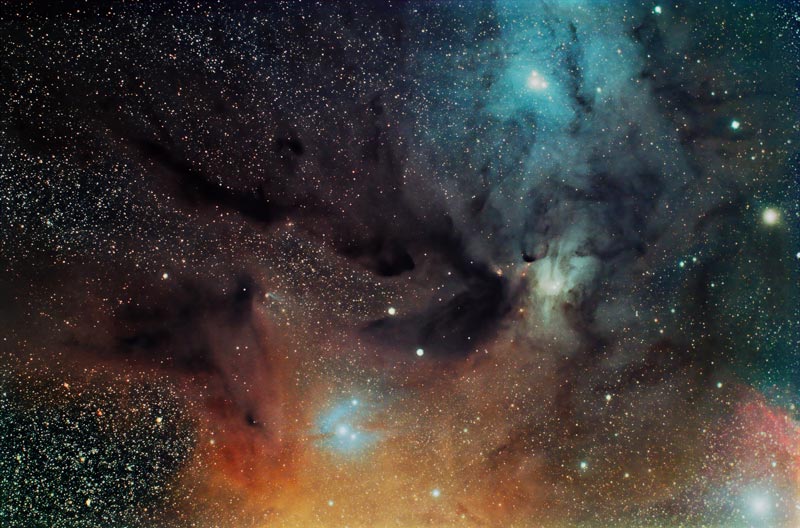 Rho Ophiuchi (oh'-fee-yu-kee)
Taken with EON72,
Televue TRF-2008,
Orion 80MM F/11.4 Guide Scope,
SSAG,
Atlas Mount,
One Diet Coke Can,
and SSPro V1
I took a total of 11 hours of images over two nights.
The Final image is 9 hours of 10 minute exposures. 54 total frames.
54 - ten minute frames
14 - ten minute darks
41 - Twilight Flats (Box Car)
20 - Bias Frames
Taken over Memorial Day Weekend @ Oak Grove Campsite May 23, and May 24 2009.
Solar System Imaging's Finalist - Freddy WILLEMS:
Telescope: Meade 14" LX200 UHTC GPS
Mount: Concrete pier - fork mount
Camera: DFK24AU04.AS color version
Barlow: 2X powermate
Filter: IR/UV baader filter
Image capturing data:
Exposure: 1/30 sec.
Frame rate: 30 fps.
Gamma: 95
Gain at 850
Maximun saturation
Place: Hawaii / Waipahu. My roof top.
Date: May 03, 2009
Time: 22:39:15 local time
Temperature was around 71 degrees F
Processing:
Processing done in Registax V5.
1000 frames out of 5500 were stacked.
Only registax processing and cropped.
Sketching Forum's Finalist - Roel: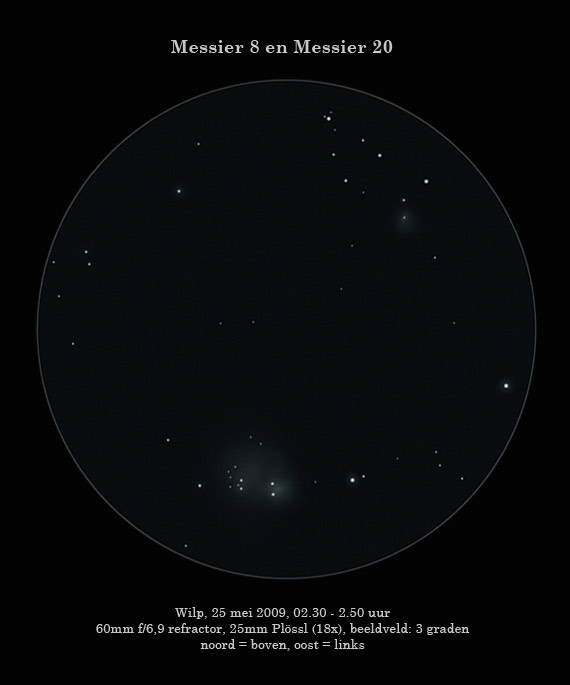 For the last 2 nights I have made some deep sky sketches with my home build 60 mm F/6,9 achromatic refractor. It's made out of a 20-year-old Novalux 60/415 lens and some spare parts from various other scopes. The chromatic abberation is horrific om Moon and planets, but this tiny telescopes does give me surprisingly pleasant views of some of the brighter deep sky objects. It made me so enthousiastic I want to sketch evering I see through it! I also have a 12,5" Dobsonian but sometimes, when time is short and weather is unpredictable, bigger is not always better!

All sketches are made under a suburban sky. M8 was only 15 degrees above the southern horizon when I made the drawing.

Good Luck to all our finalists!

&nbsp