Welcome to the June 2009 Cloudy Nights Imaging/Sketching Contest poll!
Each month the best images selected from the individual Cloudy Nights Imaging and Sketching forums will be presented for the userbase to vote on. The monthly winner receives the coveted Cloudy Nights t-shirt! At the conclusion of the poll, the entry with the highest total will be the winner of the contest..
Please choose your favorite out of all the images. This poll will remain open through July 15th at midnight.
Here are the entries for June!
Beginning Imaging's Finalist - Domerman:
Bubble Nebula (NGC 7635) imaged from light polluted Philly Skies.
6 x 20min Subs
QHY8 w/IDAS LPS Filter
Orion 80ED mounted on CG-5GT
Auto-guided with ST80 and Meade DSI
Preprocessed in Nebulosity
Processed in CS4
DSLR & Digital Camera Astro Imaging & Processing's Finalist - honza.ho:
This is my latest photo - 35Mpx mosaic of Eta Cygni region in constellation Cygnus. 3rd bigger photo I took since 2008. Its 4 frame mosaic which contains 20 hours of H-alpha data and 12 hours of color, all combined together to create this multicolor image. It would be impossible to create this image without h-alpha filter. There is so many stars that all emission regions are hidden behind them.
Info:
Optics: Takahashi FSQ85ED, 450mm/F5
Camera: Canon EOS 400Dmod.
Mount: HEQ5
Filters: 7nm Baader H-alpha, Astronomic CLS
Exposure: 20 hours of H-alpha (4 fields, each +-5 hours), 12 hours of color (4 field, 3 hours each)
Processing: calibration in DSS/MaximDL, registration in Registar, stitching together, matching the colors - Adobe Photoshop)
Date: 2/2 of April and May (all clear nights)
Location: town: Cerveny Kostelec, state: Czech Republic, and you should know: Central Europe
CCD Imaging & Processing's Finalist - dsnope: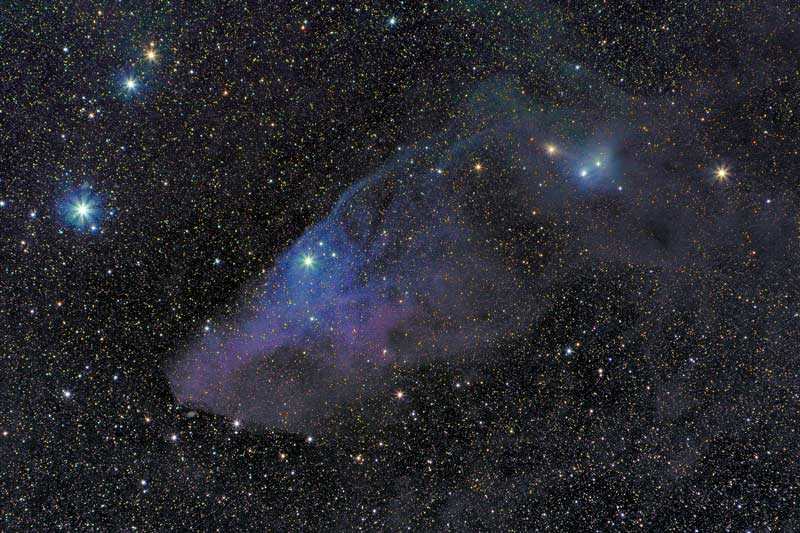 IC4592 and IC4601 Nebulae in Scorpius
The Blue Horse Nebula
Canon 300mm F/4 at F/5.6
STL11000
LRGB 60/20/20/30
Acquired June 20, 2009 at Anza, CA
Solar System Imaging's Finalist - rumples riot: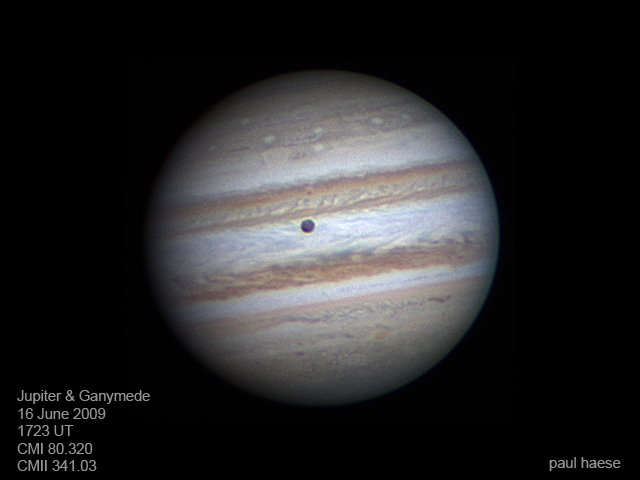 Taken with peltier cooled C14, Astronomiks type 2 RGB filters and Lumenera Skynyx 2-0 Camera.
Image was taken on 16 June 2009 at 1723 UT
800 frames from each colour staked and processed in Registax 5, Astra Image and Photoshop CS3
Sketching Forum's Finalist - Michael11: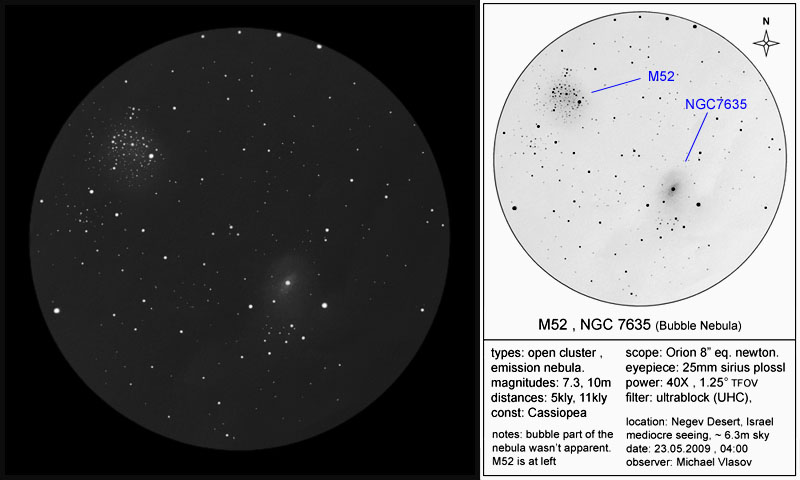 M52 and NGC7635 (the bubble nebula region) in Cassiopea.

Sketched with graphite pencil on white paper.

Location and conditions: Negev Desert in Israel, ~6.3m sky, mediocre seeing.

Instrument: Orion Skyview Pro EQ Newtonian, Sirius Plossl 25mm Eyepiece, with Orion Ultrablock filter. 40x magnification, at 1.25 degrees FOV.

Date and time: 23.05.2009, 04:00

Objects info:

M52: Open cluster, 7.3m

NGC7625: emission nebula ("The Bubble Nebula"), 10m

Notes: Only the brightest part of the "bubble" was visble. However in one FOV with the M52 open cluster it forms quite a nice view.

Good Luck to all our finalists!

&nbsp