Welcome to the July 2009 Cloudy Nights Imaging/Sketching Contest poll!
Each month the best images selected from the individual Cloudy Nights Imaging and Sketching forums will be presented for the userbase to vote on. The monthly winner receives the coveted Cloudy Nights t-shirt! At the conclusion of the poll, the entry with the highest total will be the winner of the contest..
Please choose your favorite out of all the images. This poll will remain open through August 15th at midnight.
Here are the entries for July!
Beginning Imaging's Finalist - Domerman: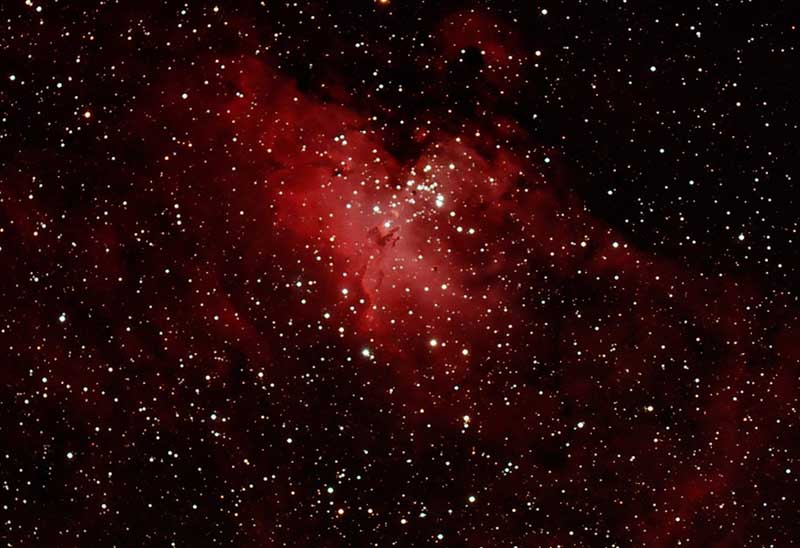 M16 - Eagle Nebula imaged on 7/18/09 from PA skies.
10 x 5min Subs
QHY8 w/IDAS LPS Filter
Orion 80ED mounted on CG-5GT
Auto-guided with AT66ED and Meade DSI
Preprocessed in Nebulosity
Processed in CS4
Film Astrophotography's Finalist - Rick Thurmond: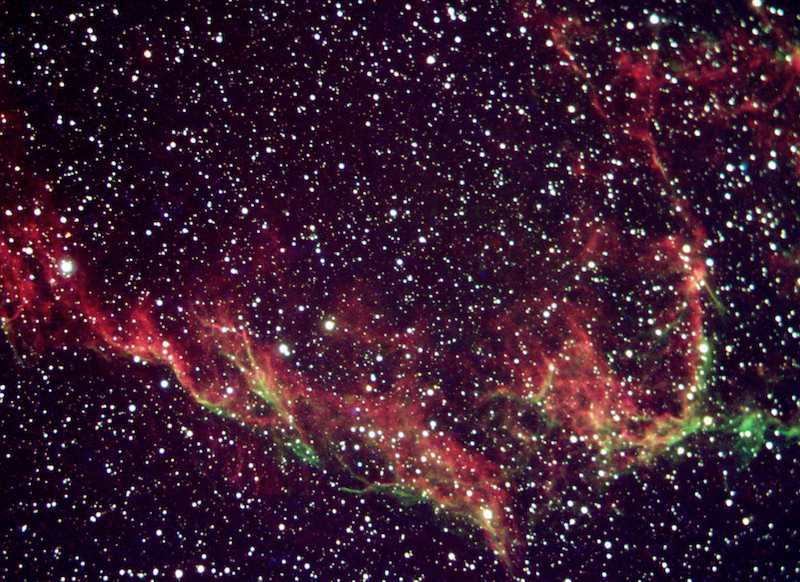 Category: Film
Photographer: Rick Thurmond
Object: NGC6995, part of the Veil Nebula
Equipment: C14, Giant Easy Guider, AP1200, STV Autoguider. I built the camera from a Graflex 4x5 camera back.
Dates: July 17, 22, 23 2009, starting about 10 pm each night.
Film: Three exposures on hypered Tech Pan using IDAS red, green, and blue filters
Location: Cobb, California
Processing: I hypered the film, exposed the three images, scanned the images, combined them in my Mac with a program I wrote. I adjusted the curves, cleaned up and cropped the image.
DSLR & Digital Camera Astro Imaging & Processing's Finalist - Igor Chekalin: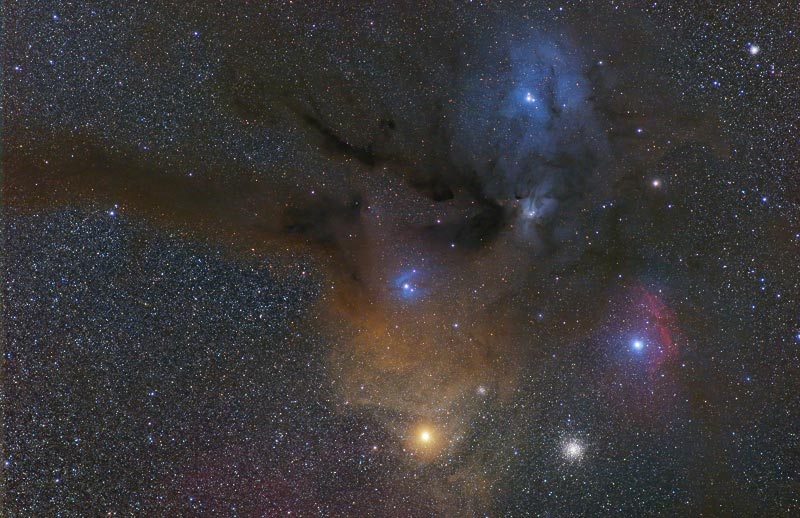 Antares and Rho Ophiuchi region.
June 21 and 22 '2009
At Crimean_Astrophysical_Observatory, during "Southern Nights 2009" amateur astronomers festival.
33x5min @ ISO800, unfiltered
Canon 350Da(baader filter mod),
Nikkor ED 180/2.8 (@ 2.8) lens with Nikon->EOS adapter
EQ6Pro SynScan equatorial mount.
Auto-guiding (TAL-75R 75mm refractor plus QHY6CCD)
Iris for calibration & stacking, and Photoshop for post-processing.
CCD Imaging & Processing's Finalist - Ozy: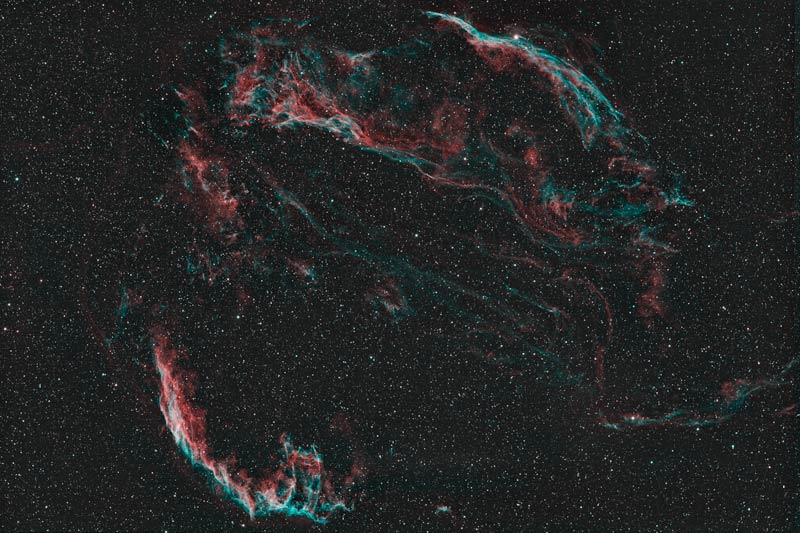 Exposure
- Ha - 20x15-minute sub exposures
- OIII - 20x15-minute sub exposures
- 10 hours total exposure
Equipment Used
- Takahashi FSQ-106ED
- SBIG STL-11000M
- Paramount ME
- Astrodon 5nm Ha
- Astrodon 3nm OIII
Registered and stacked in CCDStack
Processed in PixInsight
RGB Combine in Photoshop CS4
Solar System Imaging & Processing's Finalist - bill w: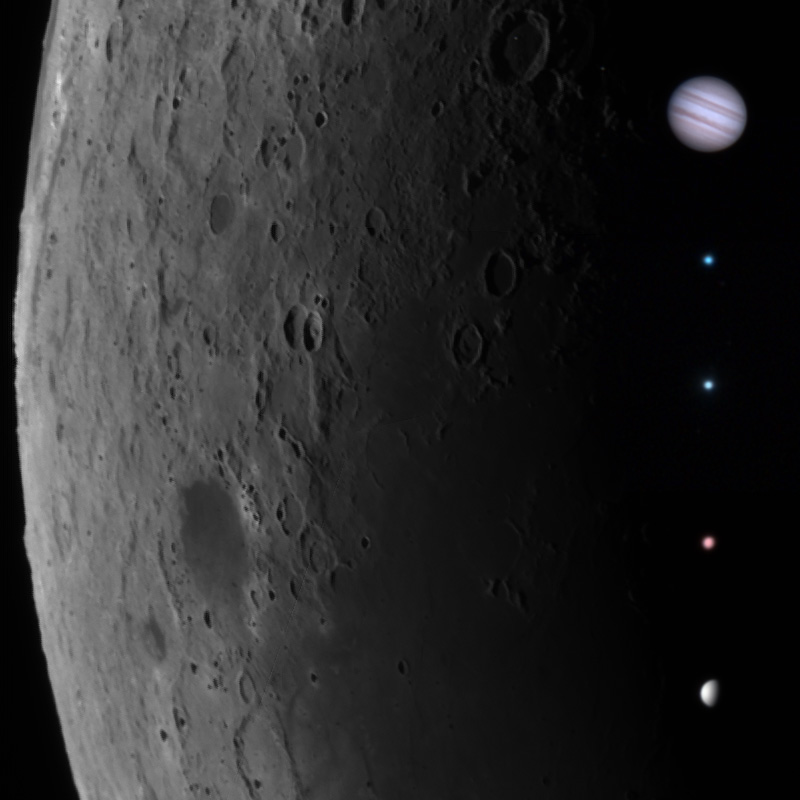 In honor of the impending "mars will be larger than the full moon" emails, here's a collage of the morning planets from 7/18/09 (Jupiter, Neptune, Uranus, Mars, Venus in order of appearance) superimposed on the moon, all at the same scale.
8" LX200ACF at 2268 mm, IDAS LPR filter, SX H9C
7/18/09, los alamitos, CA
calibrated, combined, color balance and plane re-alignment, RL deconvolution in maxim. then to PS for crop and assembly.
Sketching's Finalist - kraterkid: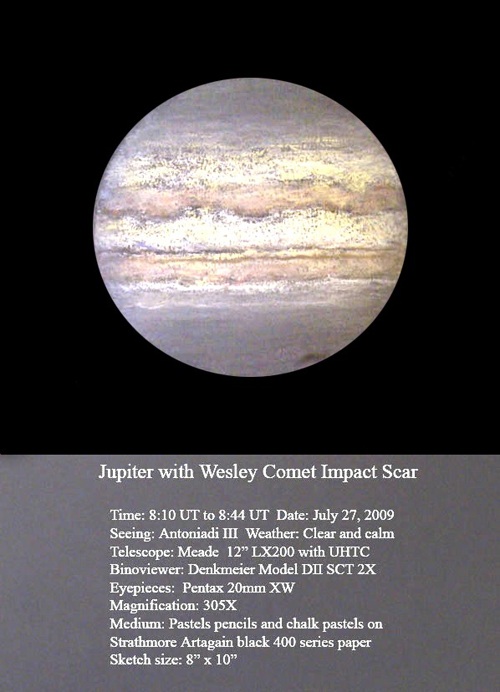 Here's my entry for July 2009.

Good Luck to all our finalists!

*

&nbsp