I am pleased to announce the winner of the July 2009 Cloudy Nights Imaging and Sketching Contest - DSLR & Digital Camera Astro Imaging & Processing's Finalist - Igor Chekalin: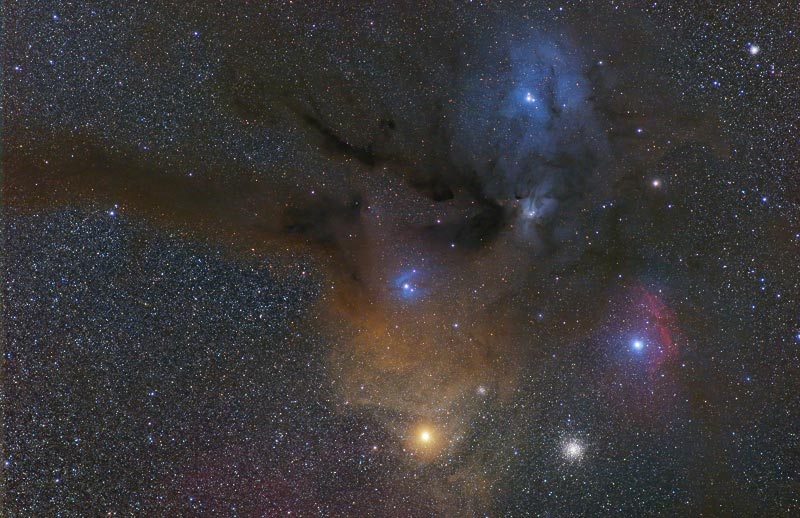 Antares and Rho Ophiuchi region.

June 21 and 22 '2009
At Crimean_Astrophysical_Observatory, during "Southern Nights 2009" amateur astronomers festival.

33x5min @ ISO800, unfiltered

Canon 350Da(baader filter mod),
Nikkor ED 180/2.8 (@ 2.8) lens with Nikon->EOS adapter
EQ6Pro SynScan equatorial mount.
Auto-guiding (TAL-75R 75mm refractor plus QHY6CCD)
Iris for calibration & stacking, and Photoshop for post-processing.




[/quote]
To all of you who took the time to stop by and vote for your favorite submission - thank you so much! Your participation really makes the contest!
To all the contestants - every one of your submissions is worthy of winning. Congratulations to all of you on a job done very well indeed!
Igor Chekalin, congratulations on your win! Please contact me via PM with your t-shirt size and also the address where you want us to send it!
Charlie