Welcome to the August 2009 Cloudy Nights Imaging/Sketching Contest poll!
Each month the best images selected from the individual Cloudy Nights Imaging and Sketching forums will be presented for the userbase to vote on. The monthly winner receives the coveted Cloudy Nights t-shirt! At the conclusion of the poll, the entry with the highest total will be the winner of the contest..
Please choose your favorite out of all the images. This poll will remain open through September 15th at midnight.
Here are the entries for August!
Beginning Imaging's Finalist - Domerman: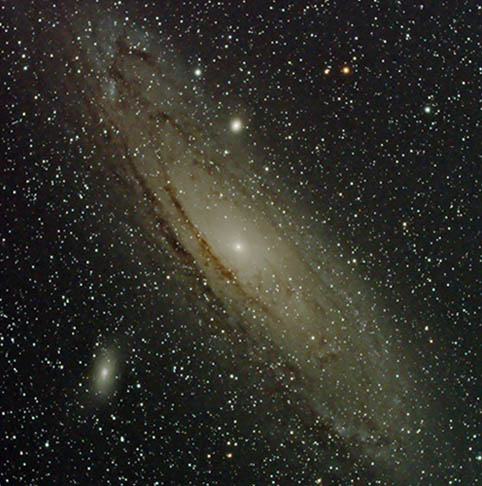 M31 imaged from light polluted skies in NJ sometime in July.
10 x 5min Subs
QHY8 w/IDAS LPS Filter
Orion 80ED mounted on CG-5GT
Auto-guided with AT66ED and Meade DSI
Preprocessed in Nebulosity
Processed in CS4
Film Astrophotography's Finalist - M111: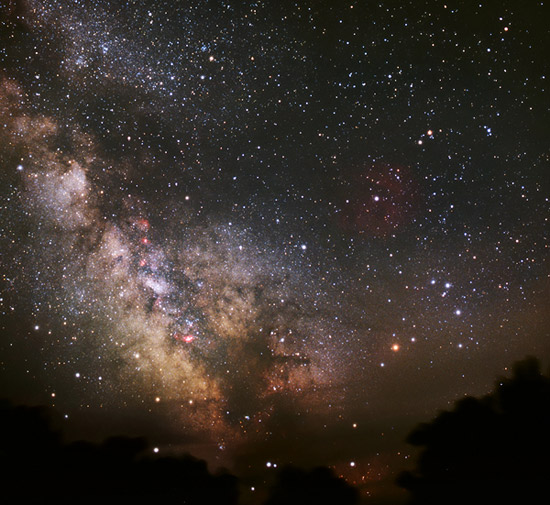 35mm Milky Way (including Sharpless 2-27)
Brendan Devlin
June 27, 2009, Martha's Vineyard
Composite of two 35mm frames
~5 min, unguided, E200
Canon 35mm F1.2L @ F/2
LXD-75
Canon A2
Self-processed in Jobo CPE-2, Unicolor Rapid E6 chemistry, +2 push-processed.
DSLR & Digital Camera Astro Imaging & Processing's Finalist - HrAstro:
NGC7023, Iris nebula
Picture taken on August 18th, 2009.
Location: Kapela, Bjelovar, Croatia, Europe
Skywatcher ED80 @ f/7.5 + WO FF 0.8x, Canon EOS 300D 54x480sec @ ISO800
Guiding with Maksutov 90/1250 + QHY5 guiding camera (PHD Guiding)
Mount: EQ6 Vis upgreded to EQ6 SynScan
Processing software: DeepSkyStacker, PixInsight 1.0, Photoshop CS2
CCD Imaging & Processing's Finalist - bill w: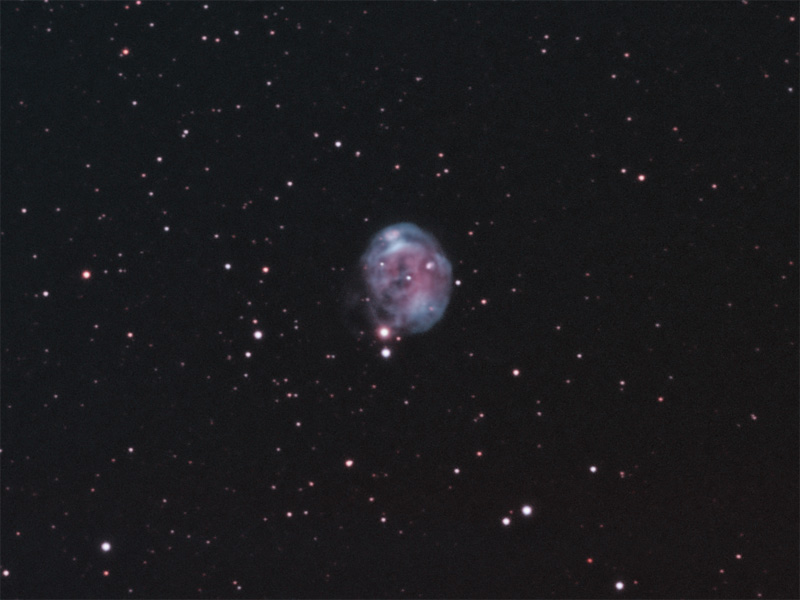 Here's NGC 7008
8" LX 200R @ 2268mm, SX AO, IDAS LPR/CS 10 nm Ha/AD 5 nm Ha/Baader 8.5 nm Oiii/AD 5 nm Oiii, SX H9C/H9
Ha 14x20 min, Oiii 12x20 min, RGB 17x5 min
7/13-18/09
Los Alamitos CA
Solar System Imaging's Finalist - FoxK:
ISS with STS 127 Shuttle Endeavor passing in front of the sun using a CaK filter (Lunt BF600)on July 25, 2009.
Scope was an Orion 80mm ED Refractor
Cam was an Imaging Source DMK cam (see signature for details)
FPS set to 60
This was a single frame
Time was shortly after 2pm local Eastern USA (Cape Cod)
Sketching Forum's Finalist - Aaron:
Naked Eye Milky Way

Oregon Star Party - Indian Trail Springs, OR

Took about 4 hours over 3 nights

Good Luck to all our finalists!

&nbsp