I am pleased to announce the winner of the August 2009 Cloudy Nights Imaging and Sketching Contest - Film Astrophotography's Finalist - M111: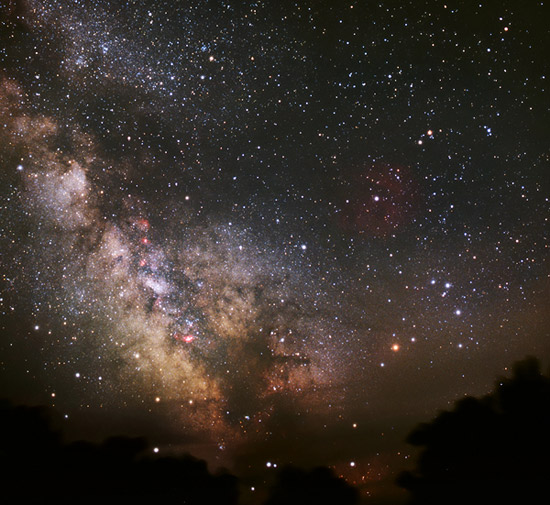 35mm Milky Way (including Sharpless 2-27)

Brendan Devlin
June 27, 2009, Martha's Vineyard
Composite of two 35mm frames
~5 min, unguided, E200
Canon 35mm F1.2L @ F/2
LXD-75
Canon A2
Self-processed in Jobo CPE-2, Unicolor Rapid E6 chemistry, +2 push-processed.


[/quote]
To all of you who took the time to stop by and vote for your favorite submission - thank you so much! Your participation really makes the contest!
To all the contestants - every one of your submissions is worthy of winning. Congratulations to all of you on a job done very well indeed!
M111, congratulations on your win! Please contact me via PM with your t-shirt size and also the address where you want us to send it!
Charlie