Welcome to the September 2009 Cloudy Nights Imaging/Sketching Contest poll!
Each month the best images selected from the individual Cloudy Nights Imaging and Sketching forums will be presented for the userbase to vote on. The monthly winner receives the coveted Cloudy Nights t-shirt! At the conclusion of the poll, the entry with the highest total will be the winner of the contest..
Please choose your favorite out of all the images. Due to the delays this month the poll will remain open through October 18th at midnight.
Here are the entries for September!
Beginning Imaging's Finalist - Scott Mitchell: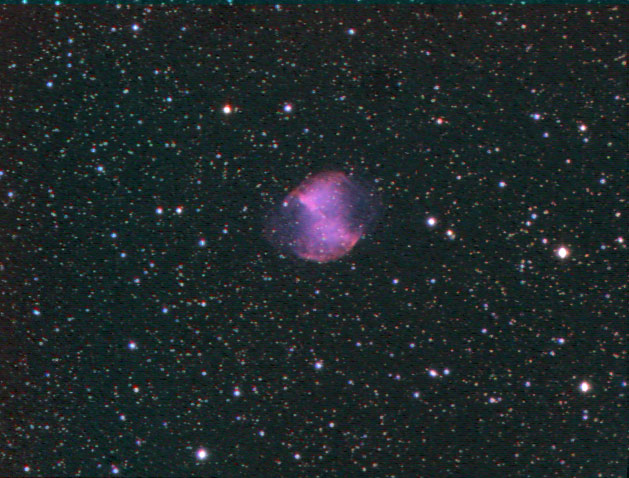 Here's M27 taken Aug 24th. Taken from my backyard in Smyrna, GA with a William Optics 66SD piggybacked on an LX90, camera was a DSI Pro. LRGB with 38/18/15/14 minutes for each channel.
Film Astrophotography's Finalist - Nightfly: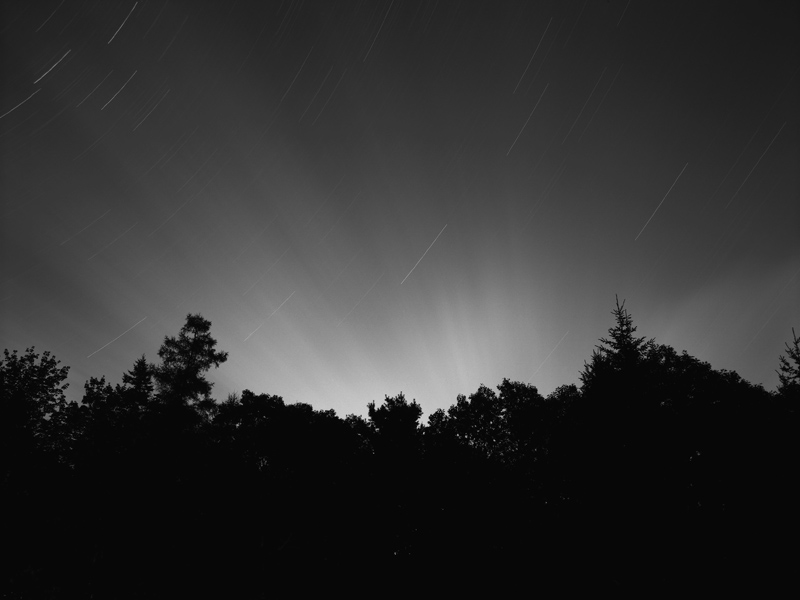 Moon Rays and Star Trails, Sullivan, Maine
September 7, 2009
Tripod mounted Pentax 67 with 55mm f/4 @ f/8 30 minutes exposure Fuji ACROS 100 Black and White film.
Camera was pointing south-east in the direction of the rising Moon which is hidden behind the tree canopy. Exposure lasted from 8:26-8:56 EDT.
DSLR & Digital Camera Astro Imaging & Processing's Finalist - HrAstro: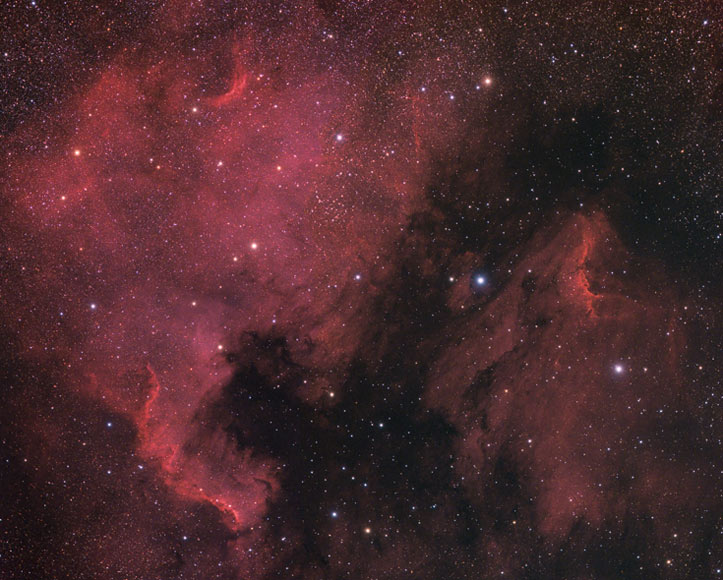 North America (NGC7000) and Pelican nebula (NGC5070)
Picture taken on August 22nd and 25th, 2009.
Location: Petrova gora, Croatia, Europe
Skywatcher ED80 + WO II 0,8x, two segment mosaic by modified Canon EOS 300D 15x480sec @ ISO1600 for hAlpha, Canon EOS 400D 16x240sec @ ISO800
Guiding with Maksutov 90/1250 + QHY5 guiding camera (PHD Guiding)
Mount: EQ6 Vis upgreded to EQ6 SynScan
Processing software: DeepSkyStacker, PixInsight 1.0, Photoshop CS2
CCD Imaging & Processing's Finalist - neutronman: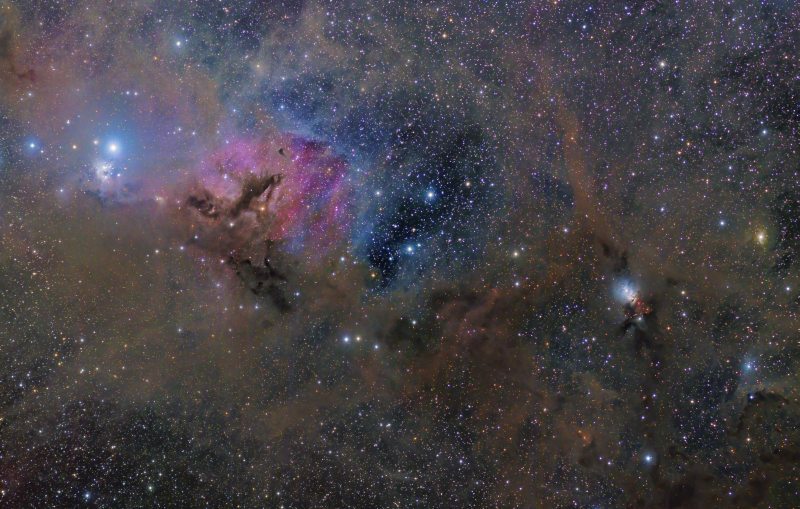 This wide field in Perseus stretches from IC348 to NGC1333 (with lots of dusty stuff in between) taken at Okie-Tex.
FSQ 106EDX f/3.64
STL-11000M -20c
LRGB (200,50,40,60)
CCDStack, CS4
Solar System Imaging's Finalist - whduke: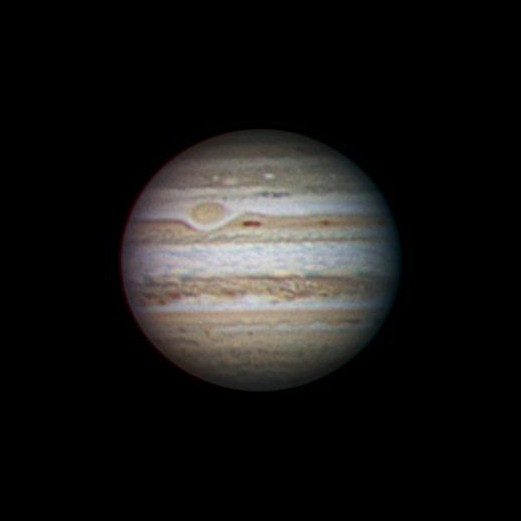 Jupiter, and the Great red Spot on 15 Sept 09 at 0600 UTC. The SEB is showing a lot of activity as of late. The Bird Strike impact is still visible in the top right.
Astronomic RGB 60 seconds per channel, FPS30, Exposure 1/30, gain 800-900. Stacked 800 of 1600 per channel. Processed in IRIS.
Seeing 7/10
Celestron 9.25
EQ CG5
Cam DMK 21
Sketching Forum's Finalist - jayscheuerle: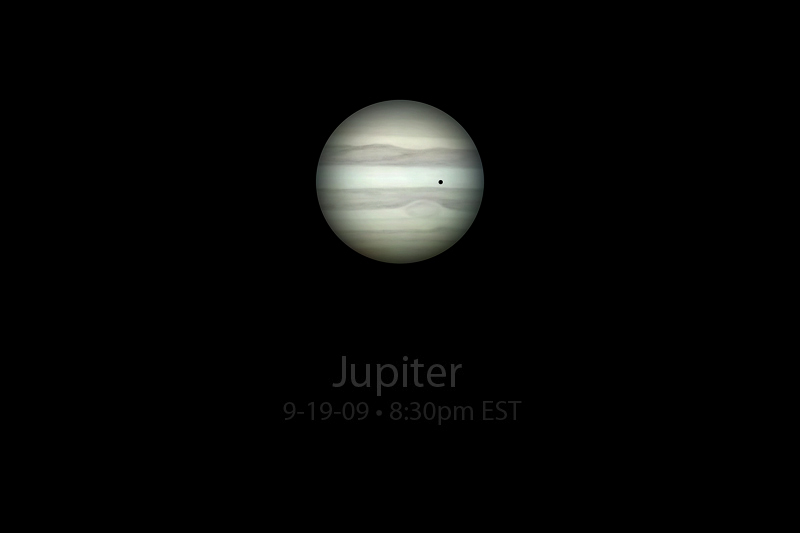 My astro hobby needed a new direction and I caught both the GRS and a transit shadow. This is a charcoal sketch brought into Photoshop for coloring and shading. - j

Good Luck to all our finalists!

&nbsp