Welcome to the October 2009 Cloudy Nights Imaging/Sketching Contest poll!
Each month the best images selected from the individual Cloudy Nights Imaging and Sketching forums will be presented for the userbase to vote on. The monthly winner receives the coveted Cloudy Nights t-shirt! At the conclusion of the poll, the entry with the highest total will be the winner of the contest..
Please choose your favorite out of all the images. The poll will remain open through November 15th at midnight.
Here are the entries for October!
Beginning Imaging's Finalist - yock1960: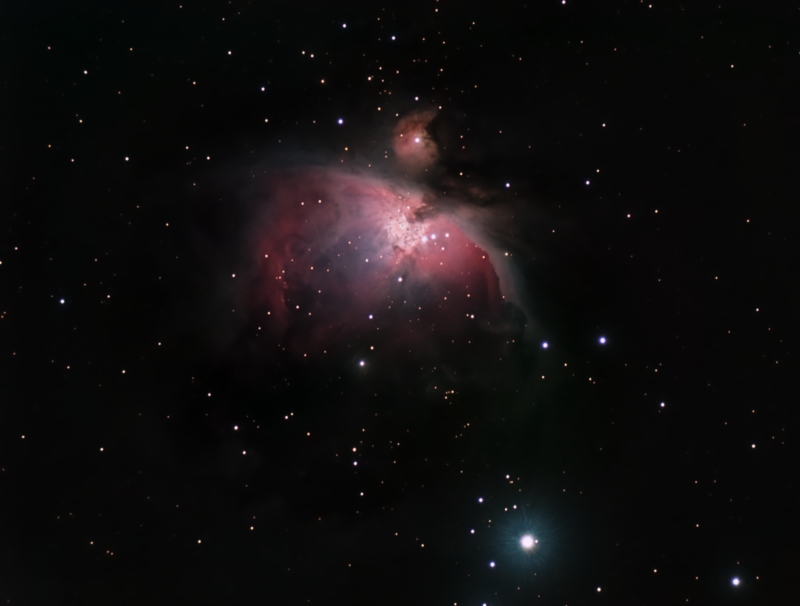 M42 (The Orion Nebula)
October 26, 2009
Fairfield, Ohio
imaging scope WO66
imager Meade DSI-III OSC
mount LXD75
25 x 3 minutes (guided), 5 darks, 5 flats, 10 bias
acquired & pre-processed with Nebulosity2
processed with Pixinsight Standard
Film Astrophotography's Finalist - Nightfly: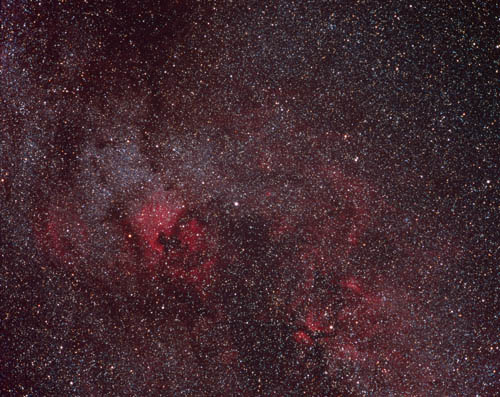 The North America Nebula and Gamma Cygni Region
Camera: Pentax 67
Lens: 200mm f/4 SMC TAKUMAR @ f/4
Film: Kodak E200 Processed normal E-6
Exposure: 50 minutes
Location: Sullivan, Maine
Camera piggybacked on a Meade 2080 SCT and manually guided. Scanned on an Epson 4490. Levels and curves in PS.
Due to size restrictions the image displayed here amounts to a thumbnail compared to normal size and enlargement.
DSLR & Digital Camera Astro Imaging & Processing's Finalist - jgibson1@emich:[/b]




This image is of NCG7331 (Deer Lick Group) and Stephan's Quintet.

Image Details-
8" Orion Newt @ f/4.9
350D Modded
Atlas EQ-G
Autoguided with Orion 80ED + Orion Star Shoot Deepspace Imager
34 x 4mins @iso1600
45 Darks
60 Flats
75 Bias
Imaged in Lapeer, MI - 10/17/09
Images acquired via Cannon DPP/DSLR
Stacked in DSS and PP in CS3

Thanks For Looking,
Jason



CCD Imaging & Processing's Finalist - J.P.M: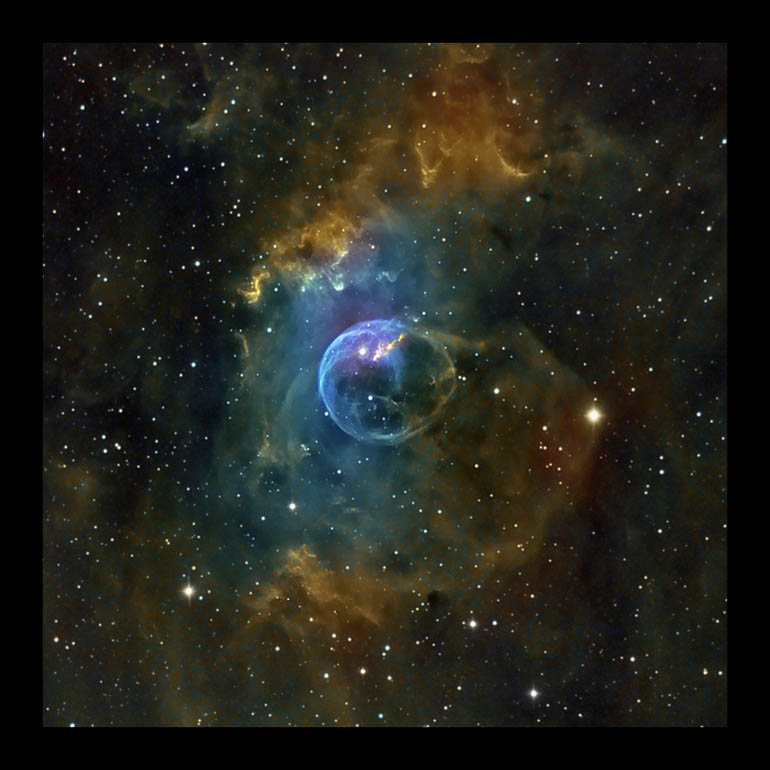 Imaged in centrum of City Oulu, Finland

Processing work flow:
Image acquisition, MaxiDL v5.07.
Stacked and calibrated in CCDStack.
Deconvolution with a CCDSharp, 30 iterations.
Levels, curves and color combine in PS CS3.

Imaeged in three nights between 27.09 - 04.10. 2009,
seeing varys between 4-2,5 FWHM
Image scale 0,8 arcseconds/pixel
Telescope, Meade LX200 GPS 12" @ f4.65 Camera, QHY9 Guiding, SXV-AO @ 11Hz
Exposures:
H-alpha 21x1200s Binned 1x1 = 7h
S-II 10x600s Binned 3x3
O-III 5x600s Binned 3x3



Solar System Imaging's Finalist - HANTO:




A favourable libration helped to capture the lunar south pole in September, with the LCROSS impact site beeing visible too (dark area in the arrows prolongation).

Instruments: 8-in Newton, DMK41AU04.AS, Baader Flat-Field-Converter barlow, Losmandy G11.



Sketching Forum's Finalist - Michael11: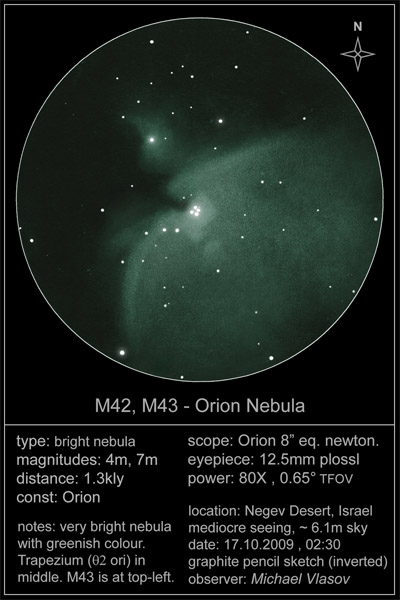 M42 (the Orion Nebula) sketch.
The drawig was made in Negev desert, in Israel, at 16 oct.
Instrument: Orion's 8" Sky View Pro newtonian, 12.5mm plossl.
Sketched with graphite pencil on a white paper, scanned and processed in Photoshop.



Good Luck to all our finalists!


&nbsp