I am pleased to announce the winner of the October 2009 Cloudy Nights Imaging and Sketching Contest - CCD Imaging & Processing's Finalist - J.P.M: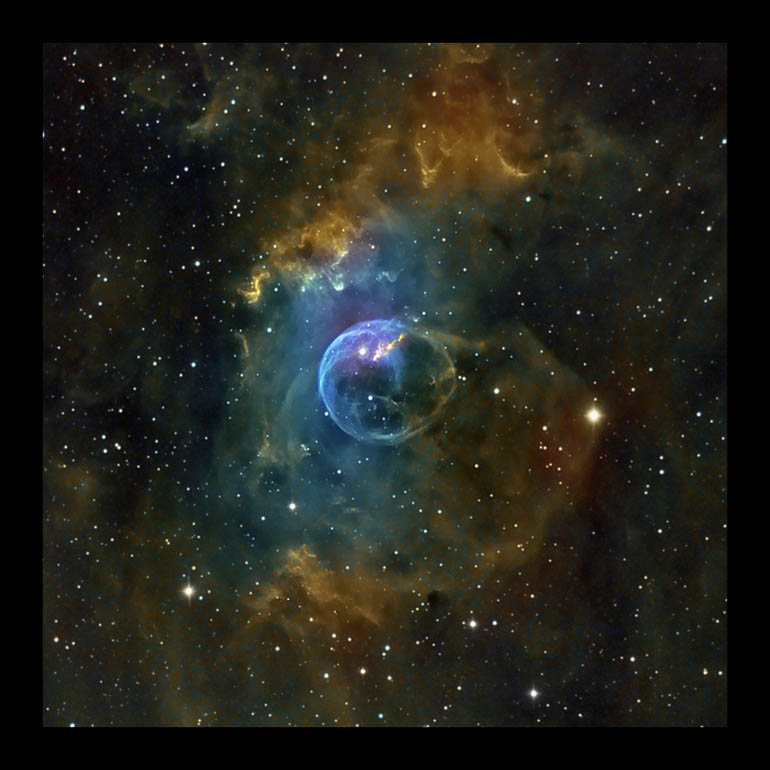 Imaged in centrum of City Oulu, Finland

Processing work flow:
Image acquisition, MaxiDL v5.07.
Stacked and calibrated in CCDStack.
Deconvolution with a CCDSharp, 30 iterations.
Levels, curves and color combine in PS CS3.

Imaeged in three nights between 27.09 - 04.10. 2009,
seeing varys between 4-2,5 FWHM
Image scale 0,8 arcseconds/pixel
Telescope, Meade LX200 GPS 12" @ f4.65 Camera, QHY9 Guiding, SXV-AO @ 11Hz
Exposures:
H-alpha 21x1200s Binned 1x1 = 7h
S-II 10x600s Binned 3x3
O-III 5x600s Binned 3x3
[/quote]To all of you who took the time to stop by and vote for your favorite submission - thank you so much! Your participation really makes the contest!
To all the contestants - every one of your submissions is worthy of winning. Congratulations to all of you on a job done very well indeed!
J.P.M, congratulations on your win! Please contact me via PM with your t-shirt size and also the address where you want us to send it!
Charlie