Welcome to the November 2009 Cloudy Nights Imaging/Sketching Contest poll!
Each month the best images selected from the individual Cloudy Nights Imaging and Sketching forums will be presented for the userbase to vote on. The monthly winner receives the coveted Cloudy Nights t-shirt! At the conclusion of the poll, the entry with the highest total will be the winner of the contest..
Please choose your favorite out of all the images. The poll will remain open through December 15th at midnight.
Here are the entries for November!
Beginning Imaging's Finalist - Termo: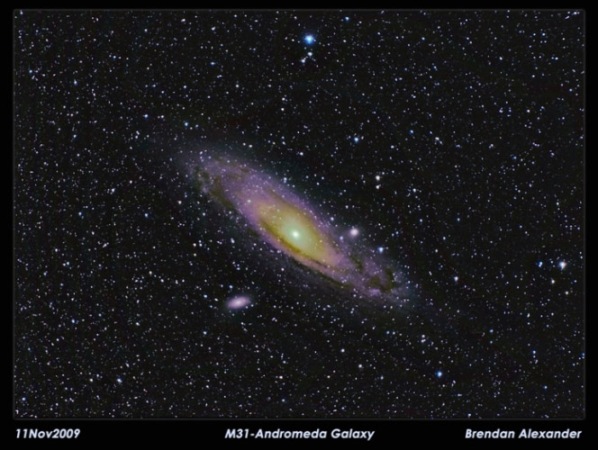 Camera: Unmodded 1000D
Lens: Sigma 70-300mm APO, Set at 300mm.
Mount: CG4 unguided
Date & Time: 10Nov2009, 19:00-22:30
Location: Donegal, Ireland
Exposure: 25 X 4mins, ISO 800 (100min Total)
Calibration: 20darks, 20flats.
Stacked: DSS
Processed: Photoshop 7.0
DSLR & Digital Camera Astro Imaging & Processing's Finalist - RStar:
M33 The Triangulum Galaxy
Dates: 10/19 10/25 and 11/7 2009
Location: Hillsborough NJ
Scope: Orion 190mm Mak-Newtonian
Mount: CGE ST-4 guided
Camera: Modified Canon XT
Exposure: 100x150 second 800 iso, 24x360 second 800iso with Baader UHC-S filter
CCD Imaging & Processing's Finalist - bill w: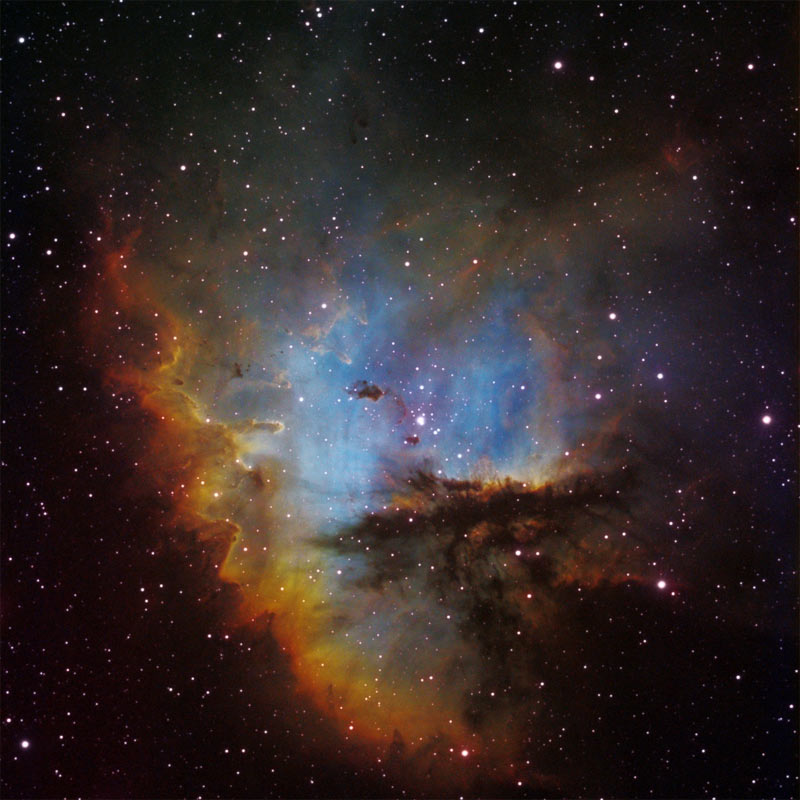 NGC 281, The Pacman Nebula in Sii/Ha/Oiii
FS102 at f/6, astrodon 5nm Ha, Oiii, 3nm Sii filters, SX H9 camera, Losmandy G-11.
~30x20 min each channel, 10/5-11/8/09 Los Alamitos CA. bortle white skies.
processed in Maxim and PS
Solar System Imaging's Finalist - zAmbonii: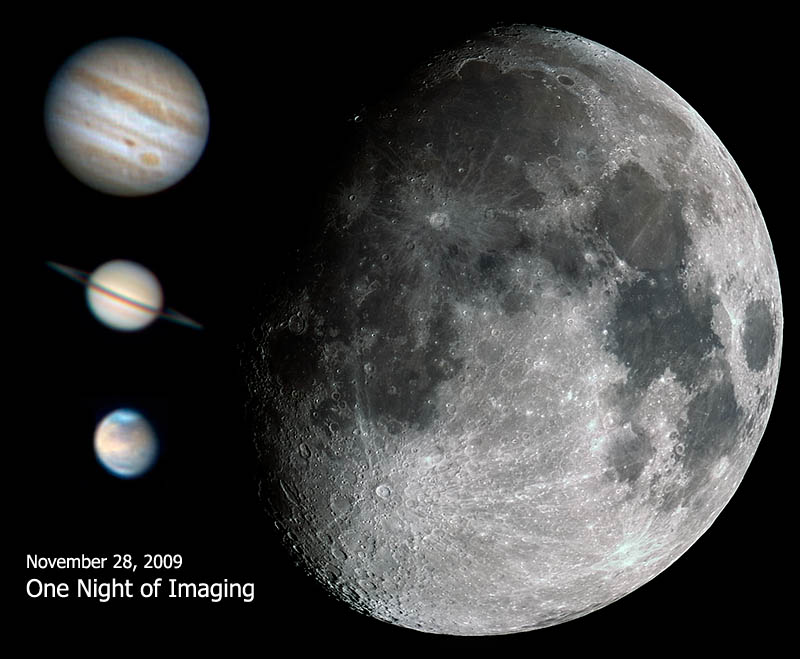 Here are my solar system targets, all of them taken on the night of November 28-29, 2009.
Celestron C6-N
SPC900NC webcam
CG-5 ASGT
Moon - Taken at prime focus, mosaic of 9 images
Jupiter - 2x + 3x barlows stacked
Saturn - 3x barlow, resampled 2.2x
Mars - 2x + 3x barlows stacked, resampled 1.5x
First .avi taken 6:36pm November 28
Last .avi taken 6:17am November 29
Slept like a rock till about 2pm
Sketching Forum's Finalist - markseibold:
This was the largest pastel of the near full moon I have produced as yet. It was done over two nights for a total work time of approximately 4 1/2 hours through the eyepiece of my 10.1 inch Newtonain last July 8 ~ 9, 2009. It was sketched onto 22" X 30" black Stonehenge 100% cold pressed cotton pastel paper. The moons disc was rendered at 16 inches in diameter.

Good Luck to all our finalists!

&nbsp