Welcome to the December 2009 Cloudy Nights Imaging/Sketching Contest poll!
Each month the best images selected from the individual Cloudy Nights Imaging and Sketching forums will be presented for the userbase to vote on. The monthly winner receives the coveted Cloudy Nights t-shirt! At the conclusion of the poll, the entry with the highest total will be the winner of the contest..
Please choose your favorite out of all the images. The poll will remain open through January 15th at midnight.
Here are the entries for December!
Film Astrophotography's Finalist - M111: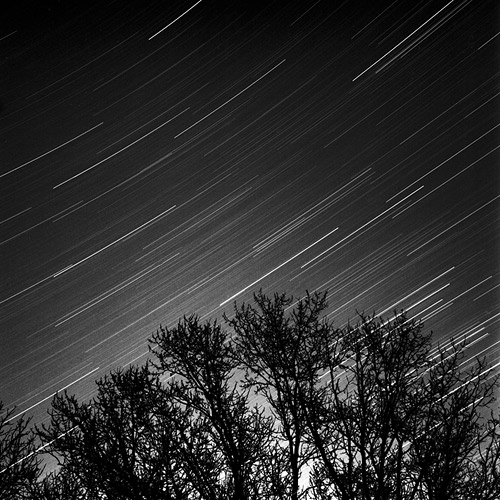 Winter Rising, November 2009
1956 Rolleiflex 3.5E @ F/11 ~1 hour 15 minutes
Fuji Acros 100
Rodinal
Epson V700
DSLR & Digital Camera Astro Imaging & Processing's Finalist - Mike Clemens: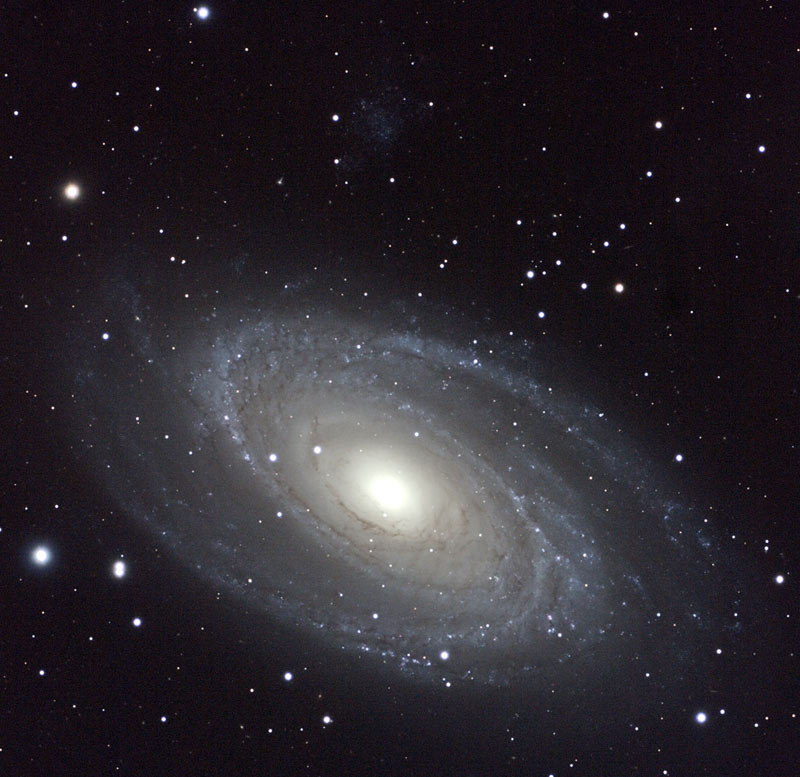 M81
30 exposures of 10 minutes each
EOS40D (unmodified) and TEC200ED refractor
and field flattener, AP1200 mount.
Taken Dec 10th - 12th, 2009, Wasilla, Alaska
CCD Imaging & Processing's Finalist - bill w: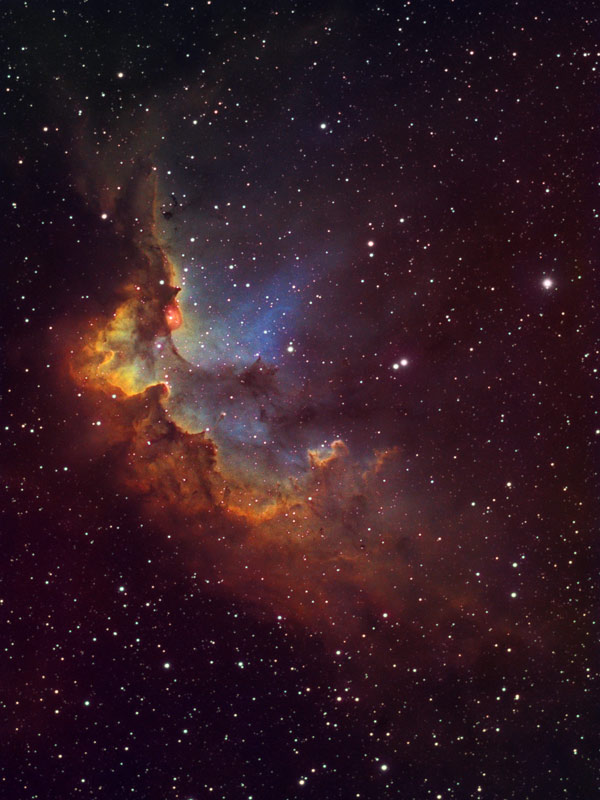 the wizard nebula aka NGC 7380, Sh2-142 in SHO
casting a spell at midnight
FS102@f/6, astrodon 5nm Ha, Oiii, 3nm Sii filters, SX H9 camera.
25x20 min each channel
10/6-11/8/09 Los Alamitos CA. bortle white skies.
callibrated, combined, ddp, color balanced in maxim (balanced the white point on a pillar). microcurve for contrast, light local adaptive filtering and high pass filter applied to Ha in maxim. then to PS for luminance layering of Ha, adjustments to saturation and lightness. gradient removal in the Oiii channel. JPM's star removal action was used to adjust the star color: pink HST stars were replaced by more tradditional stars from a bicolor image.
Sii and Oiii distributions seemed to form complimentary subsets of the HA, with Sii highlighting the pillars and Oiii surrounding the central star. Besides the pillars, there seem to be areas of strong Sii concentration in the wizard's mouth (spell?) and inside one of the wider pillars
Solar System Imaging's Finalist - Mike Phillips: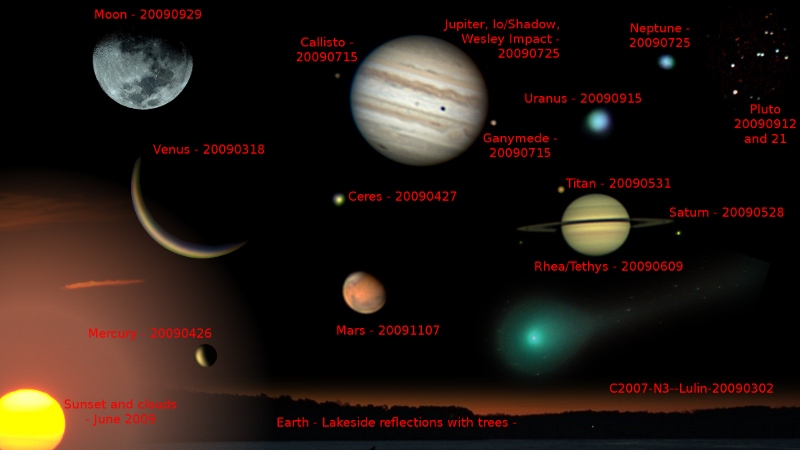 All of these photos are taken by me, this year of 2009 by my usual setup, except the Earth-landscape, Comet Lulin, sun and moon. Those are taken by my Canon XTi DSLR and a Tamron zoom lens.
Usual setup:
Ubuntu 9.04 Linux and custom coriander on a Lenovo T61 Laptop
8" Celestron C8i SCT
Lymax Cat Cooler
DMK 21AF04
2.5x PowerMate
Astronomik LRGB filters
True Tek Color Filter Wheel with visu diag
Sketching Forum's Finalist - Kris.:
Mars as seen on december 28 thru my 8" dob at 357x.

Good Luck to all our finalists!

*

&nbsp