To keep the finder scope secure in the rings and not allow it to slip fore and aft or turn in the rings, I used aluminum muffler tape. Each end has five or six layers wrapped around the scope. The width at the ocular end is 3/16" wide, and the width at the objective is 1/2" wide. This is spaced to fit the ring spacing on my Explore Scientific standard height finder scope rings.
The nylon tips of the adjustment screws make small indentations in the layered aluminum. After aligning the finder scope with the muffler tape in place, I recapped the lenses, removed the finder from the Mak, and returned it to it's spot in the scope case. I repeated the process five or six times, and the point of aim never changed. The muffler tape also added the extra surface height needed to crank down the adjustment screws nice and tight, so that was a bonus too.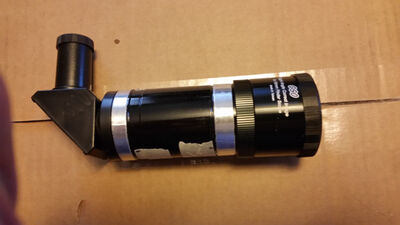 Edit: Corrected "5" to "five", changed "allowed" to "added".
Edited by Chris Y, 03 September 2019 - 02:40 PM.