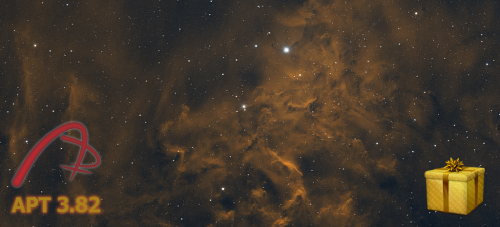 We have released a small update in order to address some stability issues, to fix the blind solving of color CCD/CMOS images, to add support for new ZWO and Nikon cameras. Take few minutes to update your APT!
The usual list of the changes is available here:
http://www.astrophotography.app/news
Also we have little Christmas Gift! On 23rd we will add one additional month to all active keys Happy Holidays!