Welcome to the January 2010 Cloudy Nights Imaging/Sketching Contest poll! This is a re-run that has the correct Finalist from Solar System Imaging.
Each month the best images selected from the individual Cloudy Nights Imaging and Sketching forums will be presented for the userbase to vote on. The monthly winner receives the coveted Cloudy Nights t-shirt! At the conclusion of the poll, the entry with the highest total will be the winner of the contest..
Please choose your favorite out of all the images. The poll will remain open through February 19th at midnight.
Here are the entries for January!
Beginning Imaging's Finalist - afrancis: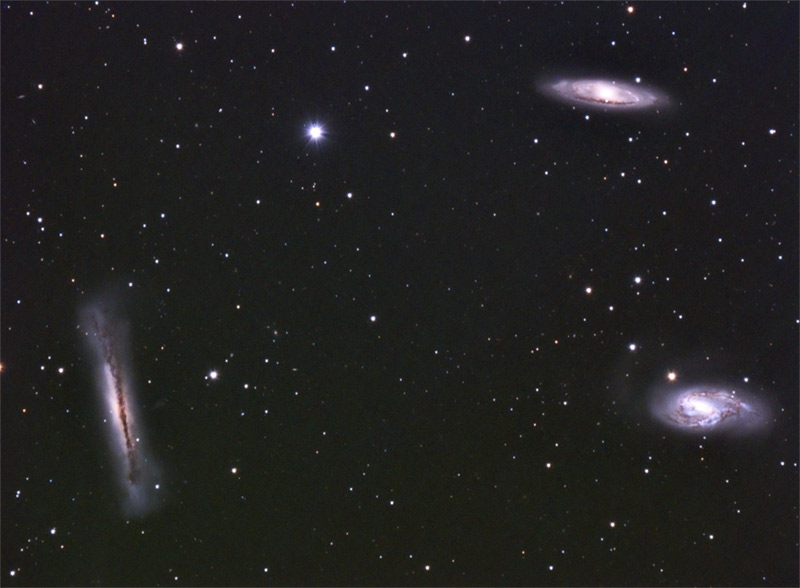 Leo Triplet
Jan 2010
Central PA
Takahashi TSA 102 at f/8
G-11 Mount
SBIG ST-2000XCM
32 x 10 min
Calibrated in DSS
Processed in PS
Film Astrophotography's Finalist - Nightfly: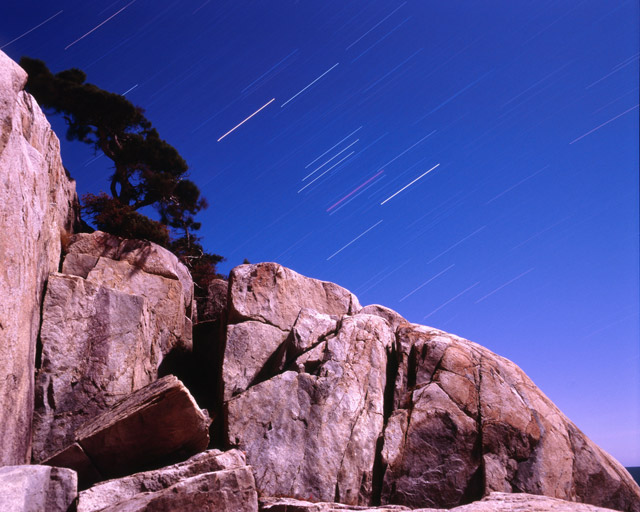 Orion rises over the pink granite of Schoodic Point, Acadia National Park, Maine. Scene was illuminated by the light of the Gibbous Moon.
Tech Specs:
Camera: Pentax 67 with SMC 55mm f/4 @ f/11, tripod mounted
Film: Kodak E200
Exposure: 30 minutes
DSLR & Digital Camera Astro Imaging & Processing's Finalist - jmasin:
~7hrs of M42.
Nikon D300, IS0800, 5 minute subs
Orion 8" Newt, operating at F/5.6 with Paracorr
Data collected over 3 nights in December
Processing in IP, CS3
CCD Imaging & Processing's Finalist - jacobb:
Kind regards
Jacob Bassøe
Copenhagen, Denmark
Takahashi FSQ-85
QSI583wsg, Lodestar
EQ6pro
Baader Ha, OIII and SII filters
Solar System Imaging's Finalist - Hillbrad: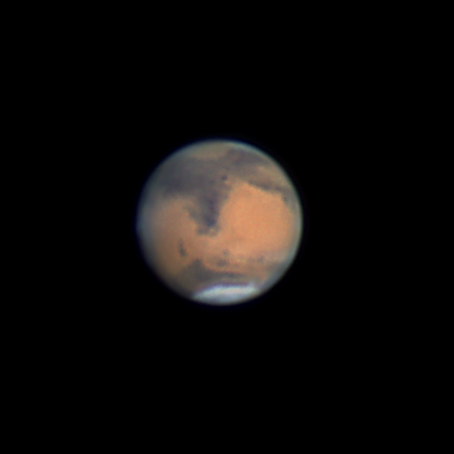 This was taken at 8:03 UT, January 14th, 2010
red, green: 50 seconds at 60fps
blue: 90 seconds at 30fps
DMK21 through 10" LX-50 and 2x ultima barlow
stack of 800 frames for each channel, run through ninox, registax, astra image LR, then PS4.
Sketching Forum's Finalist - Jef De Wit: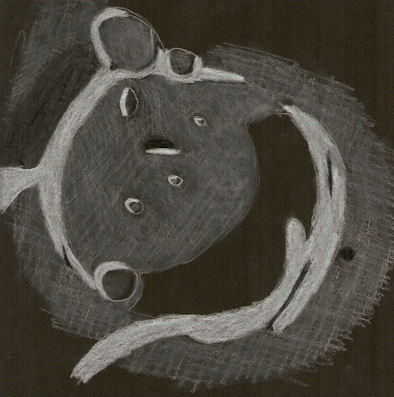 Crater Maurolycus was an excellent object to sketch with a small refractor. I worked on a grater scale than I'm used to (20x20cm). It makes it more easy to put small features on paper. But on the other side, it makes it more difficult to keep on eye on the total sketch. So are the small craters (in crater Maurolycus) drawn to small and not allways on the right possition. The smallest of the craters is only 6 km big! I thinks that's not bad for a small telescope (7cm). This is my most beautiful moonsketch yet.

Crater Maurolycus, 23/12/2009, 17.30-18.30 UT, ETX-70 @ x150, scanned and mirrored, eyepiece-sketch (no processing)

Good Luck to all our finalists!

&nbsp