Welcome to the March 2010 Cloudy Nights Imaging/Sketching Contest poll!
Each month the best images selected from the individual Cloudy Nights Imaging and Sketching forums will be presented for the userbase to vote on. The monthly winner receives the coveted Cloudy Nights t-shirt! At the conclusion of the poll, the entry with the highest total will be the winner of the contest..
Please choose your favorite out of all the images. The poll will remain open through April 15th at midnight.
Here are the entries for March!
Beginning Imaging's Finalist - Scott Mitchell: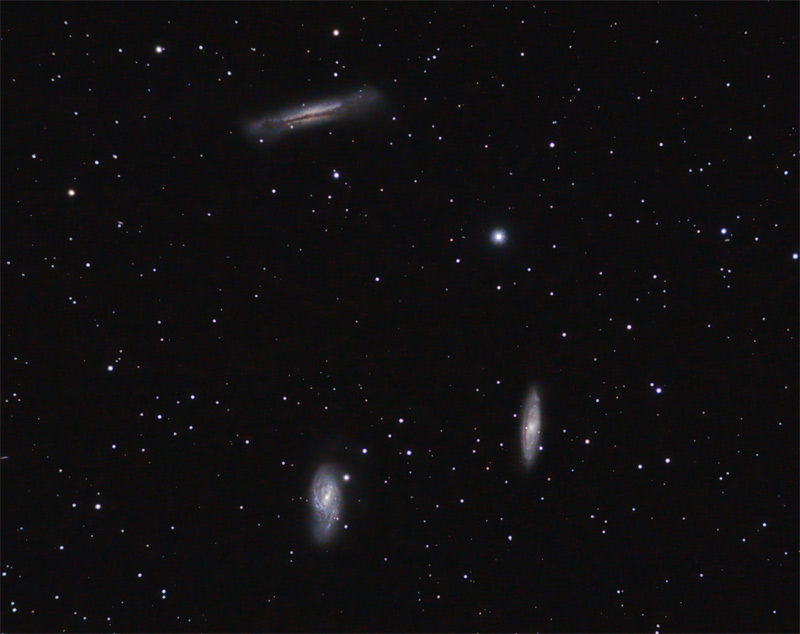 Object: Leo Trio
Camera: Canon XSi (not modded)
Scope: William Optics 66SD
Guiding: Meade DSI Pro through LX90
Subs: 1 hour 16 minutes of 4 minute subs
Location: Deerlick Astronomy Village
Date: 03/27/10
DSLR & Digital Camera Astro Imaging & Processing's Finalist - Barry E.:
Date: 3/5/2010
Target: M51 - The Whirlpool Galaxy
Telescope: Orion 8" f/4.9 w/Multi-Purpose Coma Corrector
Camera: Canon 40D (modified)
Filter: None
Exposures: 36x300s (3.0h) @ ISO800
Framing: North is up, 60% Crop
CCD Imaging & Processing's Finalist - AntonFarmis: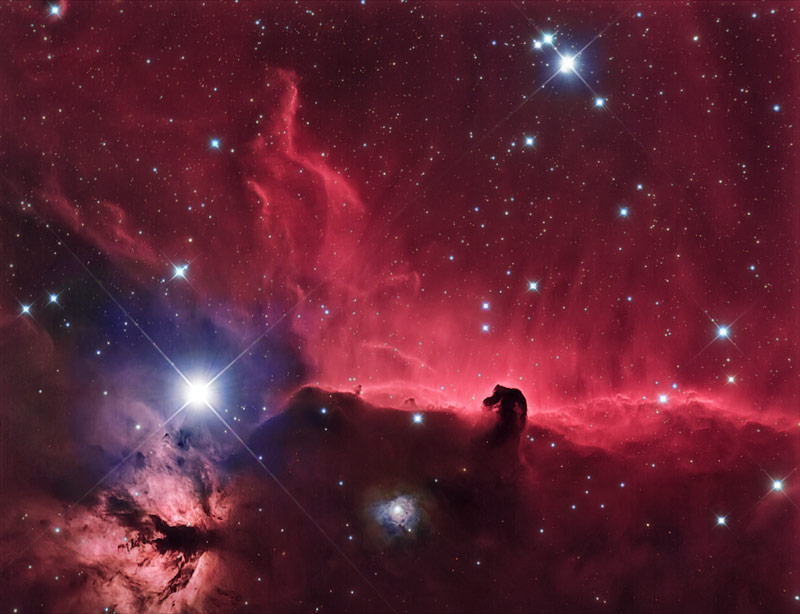 Location : Mt Parnon
Telescope : WO 105 APO TRIPLET Zenith star f7
Camera : QHY9 - QHY filter wheel
Mount : SW EQ6 Pro
Guiding : SW ED80, PHD v11
Exposure : 12x900 sec in Astronomic 2" 12nm Ha
6x300 sec RGB (per each filter with Astronomic 2" )
Software : EZCap, Nebulosity 2, Photoshop SC3.
Solar System Imaging's Finalist - WayneJ: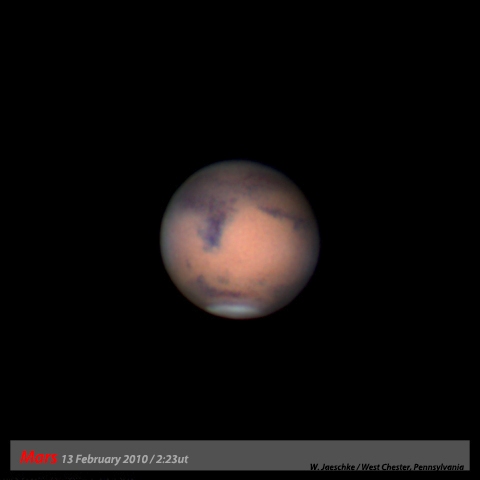 This Mars, captured two weeks past opposition, was the result of hours of shoveling snow to clear the pad for the scope after we received over 50" of snow in less than a week. High pressure that moved in behind the record-setting nor'easters coupled with a southerly jet stream made for very good seeing.
10" SCT @ f/53.5
Skynyx 2.0m
Astronomik RGB
Sketching Forum's Finalist - Roel:
I made a sketch of the nice solitairy crater Hercules (69km wide). I used my old 4" Polarex Unitron for this sketch. Magnification was 300x (5mm Plossl).

This is the raw sketch, made behind the eyepiece. HB Pencil on white paper. Original size of the sketch is 4" by 2".

Good Luck to all our finalists!

*

&nbsp