Welcome to the December 2010 Cloudy Nights Imaging/Sketching Contest poll!
Each month the best images selected from the individual Cloudy Nights Imaging and Sketching forums will be presented for the userbase to vote on. The winning entry will be posted on the front page of the CN website for all to admire! At the conclusion of the poll, the entry with the highest total will be the winner of the contest..
Please choose your favorite from the entries below. The poll will remain open through January 20th at midnight.
Here are the entries for December!
Beginning Imaging's Finalist - Termo: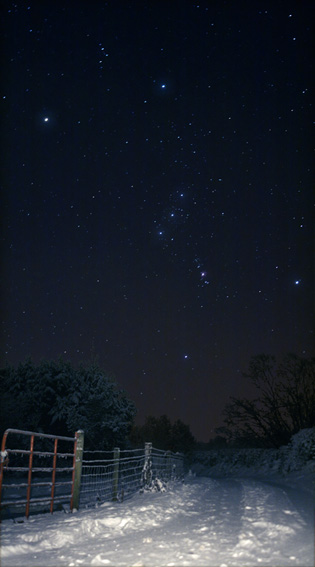 Image details:
Date: 07Dec2010
Camera: Canon 1000D, 18-55mm Kit lens
Mount: Fixed Tripod
Exposure; 15sec, ISO 1600 (sky) and 45sec ISO 400(Foreground)
Processing: Photoshop 7.0
Film Astrophotography's Finalist - Rick Thurmond: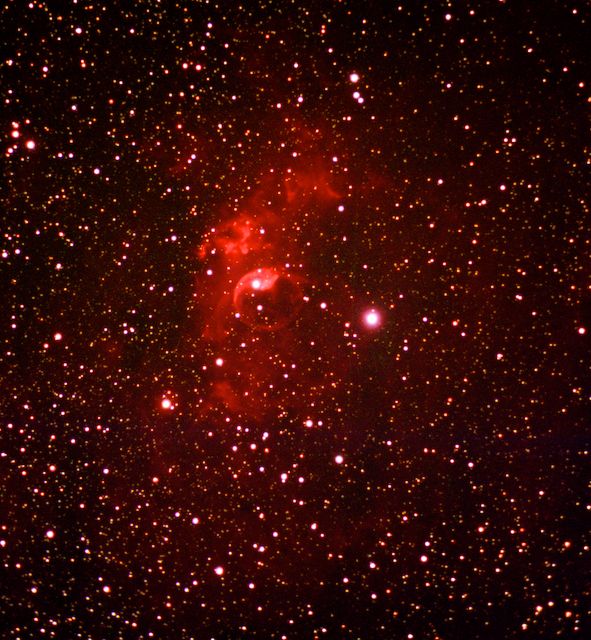 Here's NGC7635, the Bubble Nebula. I photographed it on three sheets of hypersensitized black and white film (two Fuji Acros, one Kodak Tech Pan) with red, green, and blue filters using my C14 and my home-made astro camera. I developed the film in my darkroom. The scope was on my Astro-Physics 1200 mount. I took the photos Sept 30, Oct 1&3, 2010 in Cobb, California. Each photo was a two hour exposure. In Photoshop I applied curves multiple times, then I imported the image into Aperture where I cropped it, cleaned it, and tweaked the colors a bit, then exported it as a jpeg.
Rick Thurmond
DSLR & Digital Camera Astro Imaging & Processing's Finalist - Nils_Lars: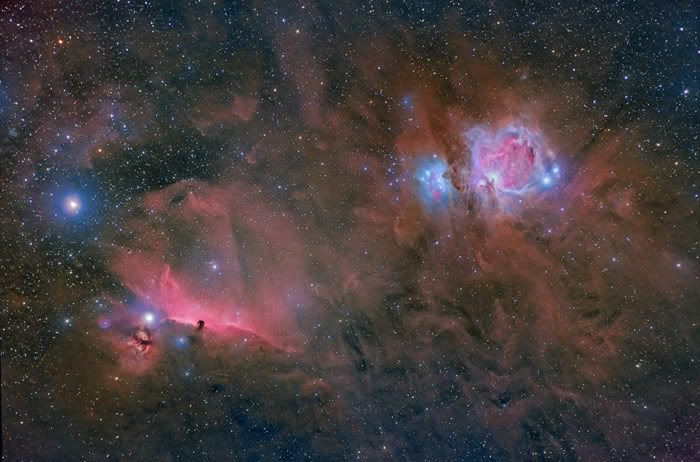 25 5min subs in RGB at ISO 800 and 24 10min subs with 6nm Ha filter at ISO 1600 stacked in DSS then adjusted in PS CS2. Canon 500D(modded) , Orion Atlas mount and the lens was the Nikon 180ED @ f/2.8 and a 7x40mm finder as a guide scope.
CCD Imaging & Processing's Finalist - Jared: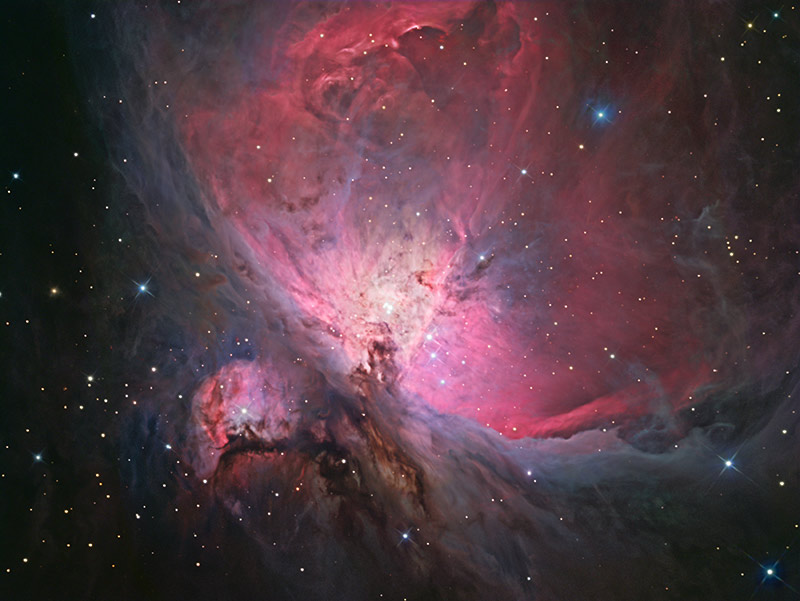 Orion Nebula (like everyone else, I'm afraid)
Captured the night of December 29th/30th from Oakland, CA
NELM of 3.2; Seeing 4/10
Astro-Tech/GSO 10" Ritchey @ f/6.4; Astro-Physics Mach1 GTO; FLI ML8300 w/ AstroDon Generation II filters
Astro-Physics 0.75x reducer; AstroDon MOAG; Starlight Xpress Lodestar guider
50:60:20:20:20 minute exposures in Ha:L:R:G:B
Captured, calibrated, registered, and stacked in Maxim DL; color combine and post processing in Photoshop CS3
Solar System Imaging's Finalist - Charlie Hein:
Here's a shot of the Moon just coming out of totality on 12/21/2010. Captured at Fox Observatory in Sunrise, Florida - one of 404 images taken from my rig to be webcast on our club website. We thought that it was good news that NASA had linked to our feed until MSN picked it up from NASA. Once that happened we got so many hits that our provider was forced to shut us down! At least the weather was nearly perfect and I was able to capture the entire event. I've been wanting to do an animation from this data so I've been manually working with the images (all 404 of them) to convert them from raw format to color and do a preliminary stretch on them. I decided to take a break from this drudgery to process this frame and it turned out so nicely that I thought I'd share it.
Details:
Captured 12/21/2010 at the Fox Observatory, Sunrise,Florida.
Captured with Maxim DL, processed with Photoshop.
Equipment:
Telescope: Orion ED80
Mount: Losmandy G-11
Camera: SBIG ST2000-XCM
Sketching Forum's Finalist - Roel: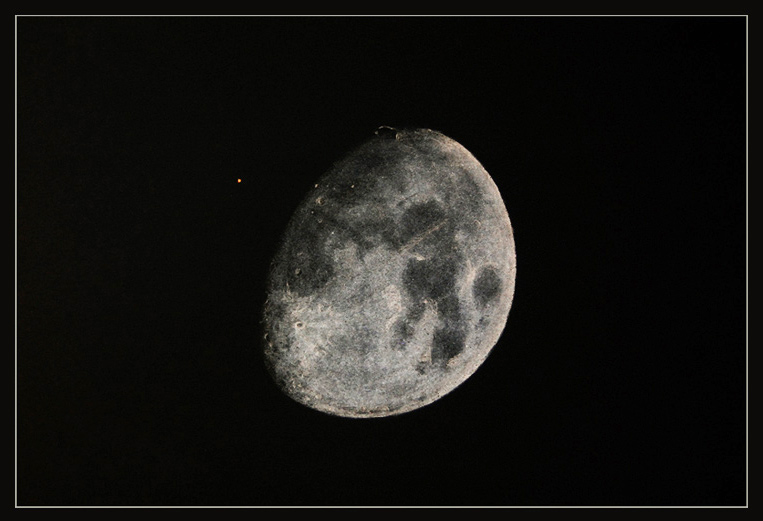 On November the 16th, the mag.5 star 19 PSC was occulted by the Moon from the Netherlands. I've made a sketch of the Moon in the hour before the occultation. A few minutes before the star was obscured by the Moon I drew the tiny dot in place. Actually the star looked a bit "smaller" through the eyepiece, but I found it pretty difficult to render the brightness and keep the dot small at the same time. Never thougt a star would be more difficult to sketch than a full disk Moon! The orange color however, is pretty accurate.

White pastel pencil on black paper

76mm f/4 mini-dobson

Deventer, nov. 16, 19.00 - 20.00 UT.

Viewed through the living room window

Roel Weijenberg

Deventer, The Netherlands

Good Luck to all our finalists!

&nbsp