Welcome to the March 2011 Cloudy Nights Imaging/Sketching Contest poll!
Each month the best images selected from the individual Cloudy Nights Imaging and Sketching forums will be presented for the userbase to vote on. The winning entry will be posted on the front page of the CN website for all to admire! At the conclusion of the poll, the entry with the highest total will be the winner of the contest..
Please choose your favorite from the entries below. The poll will remain open through April 15th at midnight.
Here are the entries for March!
DSLR & Digital Camera Astro Imaging & Processing Finalist - Nils_Lars: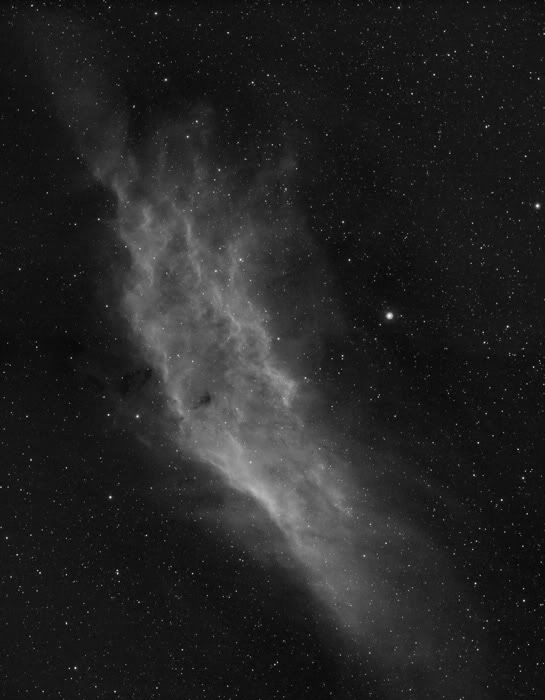 I had a lucky chance to capture all of the data for this in my backyard with this target going through the only opening in the trees a couple months ago and ive been holding onto it.
Finally sat down and processed it out sepperatly and then couldnt get my mosaic software Autopano to recognize these as a group so with advice from others I tried combining it in PS as just layers.
The top section is 14 10min subs and the bottom 21 10min subs ISO 1600 with 6nm Ha filter , stacked in DSS then adjusted in PS CS2. Canon 500D(modded) , Orion Atlas mount and the scope is a Orion ED80 refractor with .8 FR and with a 7x40mm finder as a guide scope.
CCD Imaging & Processing's Finalist - Leonardo70: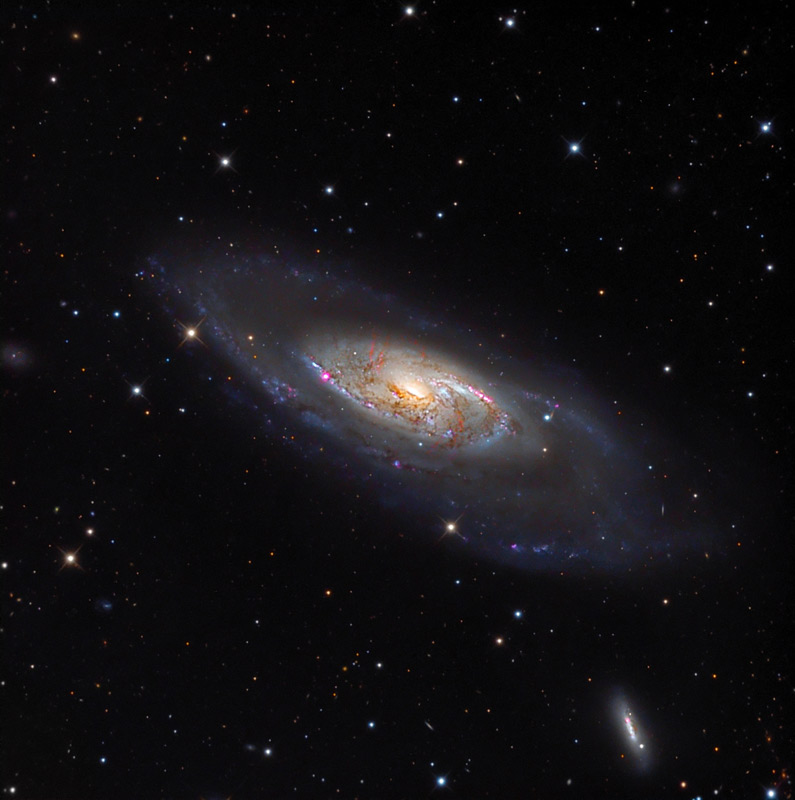 M106 - Seyfert Galaxy
Optics: GSO RC 10" F8 2000mm - Astrograph Ritchie-Chrétien
Mount: AP Mach1 GTO on Gemini Q-Lock tripod
Camera: ATIK 4000LE with SX USB Filter Wheel
Filters: Baader LRGB 2" - H-Alpha 7nm
Guiding Systems: SXV-AO-LF Active Optics - SX Lodestar
Dates/Times: 22/23/24/25/26 Marzo 2011
Location: Pragelato (Torino) - Alps - Italy
Exposure Details: L:H:R:G:B => 535:270:120:90:105
Cooling Details: -20 °C
Acquisition: Maxim DL/CCD, Perseus
Processing: CCDStack2, PS CS2, GradientXTerminator
Solar System Imaging's Finalist - Asimov: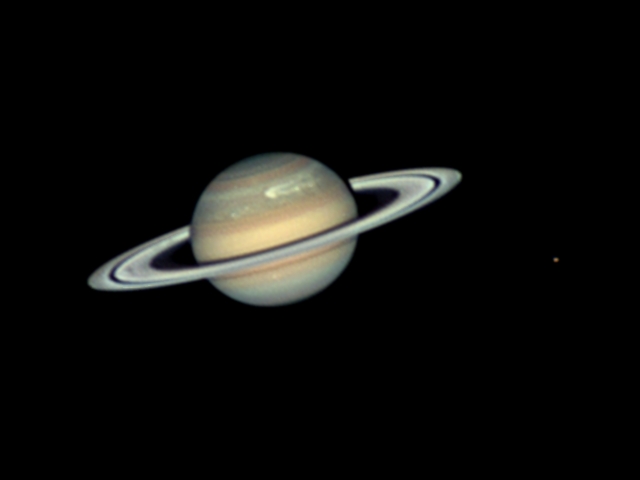 Taken on the morning of the 25th March 2011/14:44UT.
Name: John Earl.
Location: Bundaberg QLD AU.
Telescope: C11 on EQ6.
Camera: IS DBK21.
Just over 5000 stacked in nice seeing @ F32 (2X barlow + extension).
Sketching Forum's Finalist - Roel:
This is my submission to this month's contest: AR 1176 in H-Alpha. It was very active with some small but bright proms and and a nice filament.

Good Luck to all our finalists!

&nbsp