I am pleased to announce the winner of the May 2011 Cloudy Nights Imaging and Sketching Contest - Sketching Forum's Finalist - Michael11: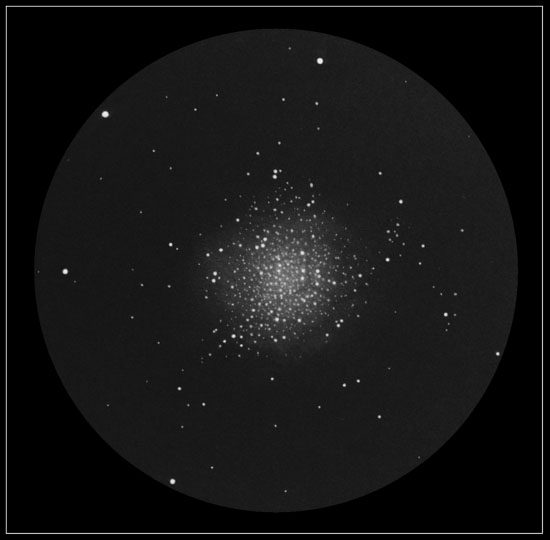 This is my submission of a sketch of M13 - the Great Hercules Cluster. The drawing was made in Negev desert, while I was observing with my 8" Newtonian.
Sky transparancy was excellent (~6.8m), and M13 showed rich detail - including star streaks and dark filaments. Among them the famous "propeller" could be easily spotted (slightly right from the cluster's center in this sketch).

Object: M13 - glubular cluster
Telescope: 8" Orion Skyview pro Newtonian
Eyepiece: 5mm Vixen LVW, at 200X
Time: 6.5.2011 , 24:00
Location: Negev desert, Israel
Inverted graphite pencil sketch on a white paper.
To all the contestants - every one of your submissions is worthy of winning. Congratulations to all of you on a job done very well indeed!
Michael11, congratulations on your win! Your winning image will be posted on the front page of the CN website for all to enjoy!
Charlie