Greetings, all! New guy to CN here, but ATM since 1990 or so. I showed a pic of my latest EQ platform on the 'Epoxy' thread, and a couple guys asked for more details so here ya go. This is basically gonna be a "Tom O clone", except that I have taken steps to remove unnecessary material wherever possible as consistent with my personal OCD on building stuff light weight. And it might be a little premature to start talking about it too much since it hasn't been star tested yet. But tossing caution to the wind, and learning how this forum software works at the same time here we go.......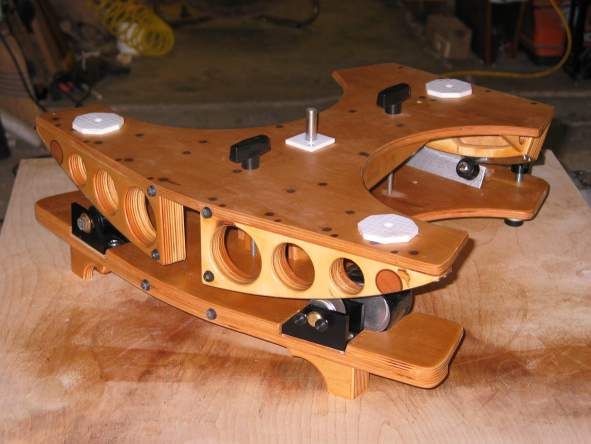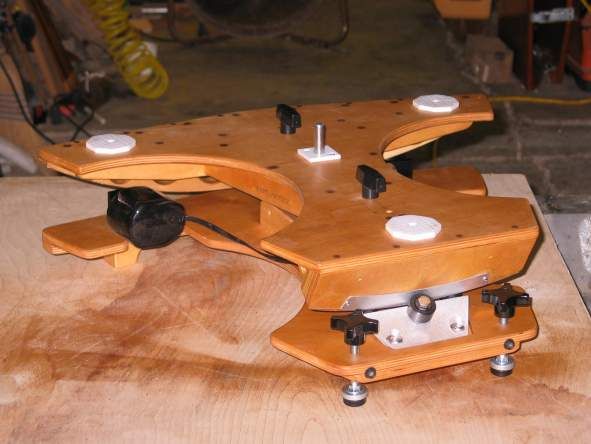 If you imagine this platform without the big semi-circular cut-outs that give it something of a vague "aeroplane" shape, It would probably look much more familiar. The other departure from a Tom O Compact model is more obvious - the lightening holes in the north sectors. Those familiar with vintage aviation may begin to detect clues to my background. Both these simple "modifications" remove quite a bit of weight from the finished product while making no difference regarding structural integrity.
I know my way around a shop pretty well, but am a certified dumb*ss when it comes to electronics. So for this project, I let my hair down and ordered a motor and controller from the master himself: Tom O. It ain't a cheap option, but should be perfect for a guy like me.