Welcome to the September 2011 Cloudy Nights Imaging/Sketching Contest poll!
Each month the best images selected from the individual Cloudy Nights Imaging and Sketching forums will be presented for the userbase to vote on. The winning entry will be posted on the front page of the CN website for all to admire! At the conclusion of the poll, the entry with the highest total will be the winner of the contest..
Please choose your favorite from the entries below. The poll will remain open through October 15th at midnight.
Here are the entries for September!
Beginning Imaging's Finalist - zerro1: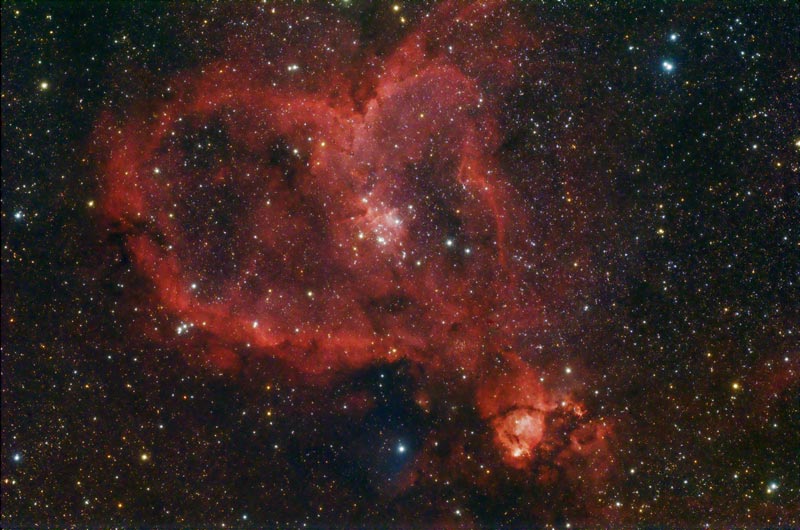 IC1805 Reduced stars using the minimum filter in photoshop to meet guidelines.
16 X 10 minutes
Scope AT65EDQ
Camera QHY8
Stacked and calibrated in Images Plus
Captured on September 5th
Mount LXD75
Guided with PHD
From a blue/black LP zone
DSLR & Digital Camera Astro Imaging & Processing's Finalist - LakeFX: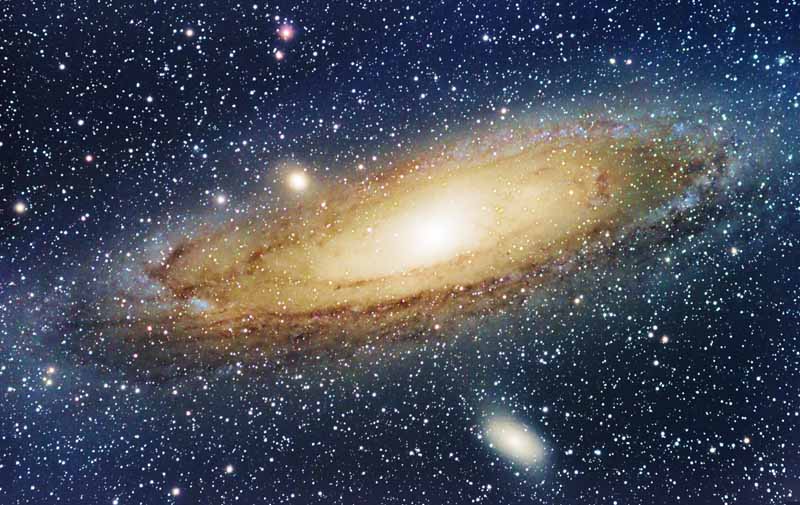 Andromeda Galaxy M31 - Imaged on several nights throughout August and September 2011. The story here is that I started imaging this target 'the way I used to' and the later images were added once I was able to introduce PEC into my mount and utilize BackyardEOS for bulb exposure control. Since it would take me another month or so to collect the equivelant photons 'the new way' I decided to enter what I have so far given both sets of data.
Canon T1i Hutech Clear. No CLS or UV/IR blocking.
Celestron C80ED on Meade LXD55 unguided
Backyard EOS used on 60s frames.
~<5 hrs. 700 x 25 Seconds @ ISO 6400. 20 Darks. 20 Flats.
+
~<2.5 hrs. 140 x 60 Seconds @ ISO 1600. 20 Darks. 20 Flats.
7 hours total exposure.
Processed in DSS, then CS4 + Noise Ninja.
CCD Imaging & Processing's Finalist - Bill Snyder: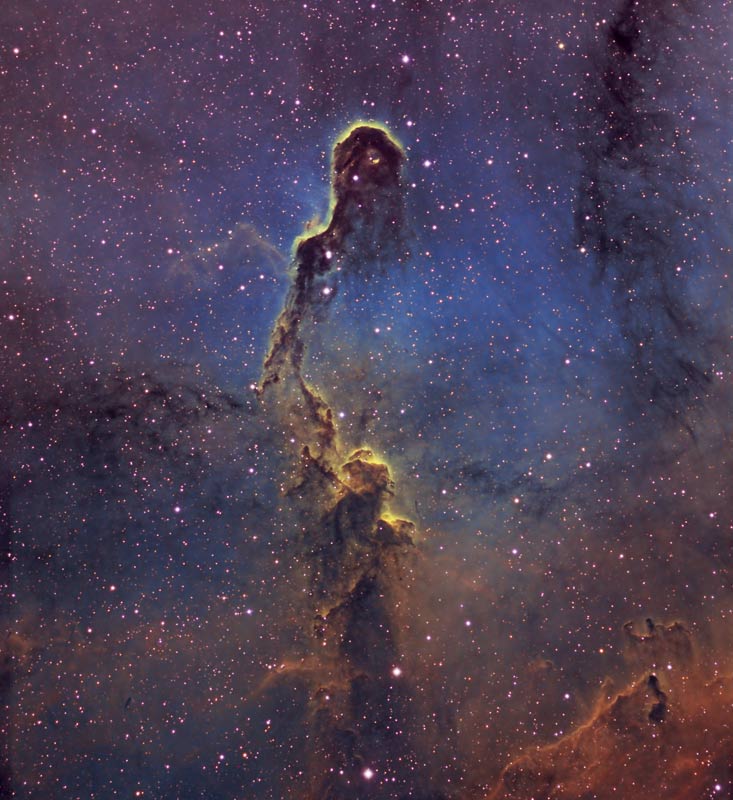 IC1396 Elephant Trunk
Scope TMB 130mm
Mount Atlas EQG
CCD Apogee U8300
EXP Ha 9hrs OIII 8hrs SII 9hrs 20min subs
Bill Snyder
Solar System Imaging's Finalist - Mike Phillips: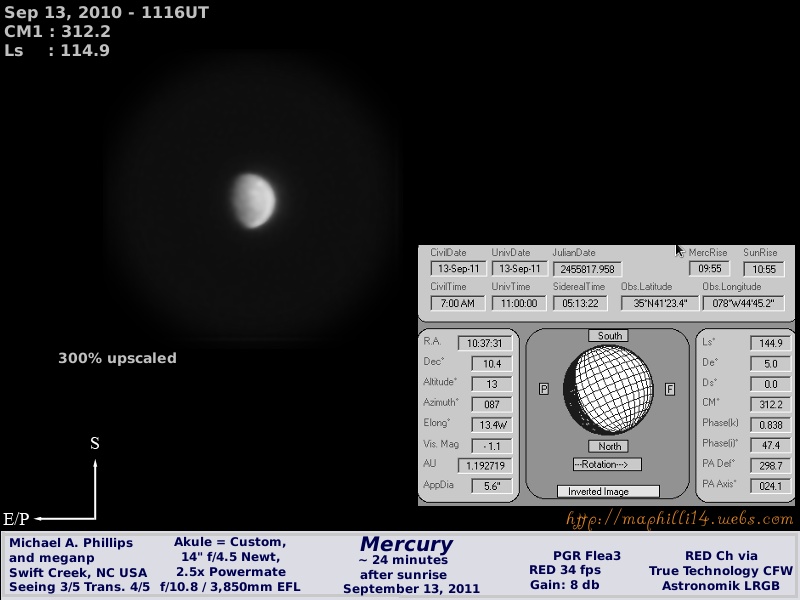 Our submission on this rained out, cloudy September is the Morning Mercury. My special 5 year old daughter, Megan, helped me catch some subtle details at 24min after sunrise as confirmed by John Boudreau, "I can tell you that the bright spot at the 1:30 position near the limb is the crater Debussy. And you've also captured the bright inner zone of the ray complex of crater Hokusai near the northernmost limb."
Observers: Megan (age 5) and Michael A. Phillips
Location: Swift Creek, NC USA
Time: September 13 2011 - 1116 UTC
Optics: Akule = Custom 356mm (14" Zambuto) f/4.5 Newtonian
2.5x TeleVue Powermate at f/10 / 3850mm EFL, Secondary Mirror Antares 3.5 1/30wave
Mount: Celestron CGE on JMI Wheely bars
Camera: Point Grey Research Flea3 - FL3-FW-03S1M (monochrome
Filters: True Tek Supraslim Color Filter Wheel with Astronomik RGB TYP II
Capture: Lenovo W500 (Aquila) using Anthony Wesley's custom Coriander v2.0 - with
Anthony Wesley's focuser and CFW scripts
Processing: Ninox -> Registax -> AstraImage -> Iris -> Gimp
Sketching Forum's Finalist - lunar: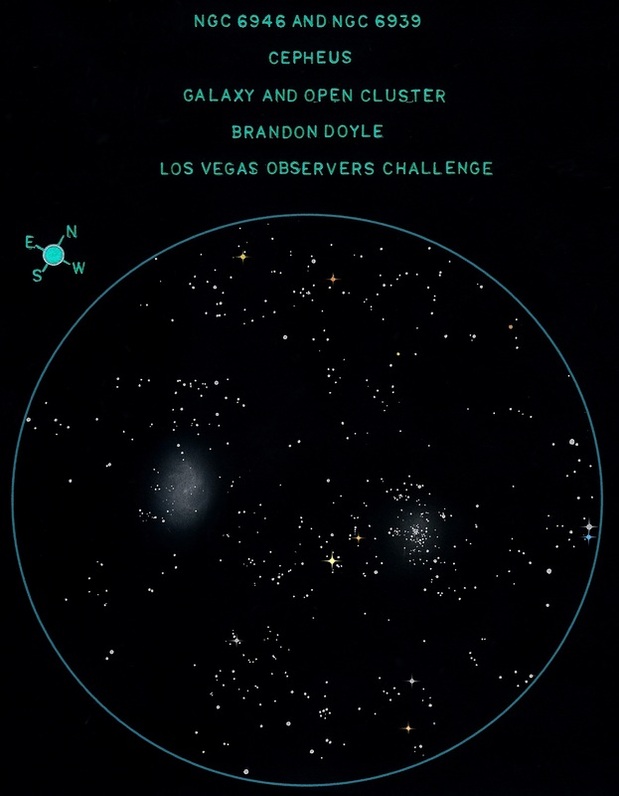 Here's my sketch of NGC 6946 and NGC 6939 in a wide field of view. I've been working on it for almost a month, using every spare minute I have during my observing sessions to record stars in this big field or the colors of individual members as well. There's a few that have been depicted there from what I've taken so far. By the way...I certainly do apologize for the mis-spelled "Las Vegas", as I must have not been paying close attention to my spelling at such a late hour as when I was creating the template.

Name: Brandon Doyle

Equipment used: Orion XT10i Intelliscope Reflector, 32mm Orion Q70 SWA eyepiece, 6MM TMB Planetary II eyepiece

Time/Date: From August 29th to September 25th, total time used during my sessions was well over 4 hours, just studying the field of view under low and higher magnifications.

Good Luck to all our finalists!

&nbsp