Welcome to the December 2011 Cloudy Nights Imaging/Sketching Contest poll!
Each month the best images selected from the individual Cloudy Nights Imaging and Sketching forums will be presented for the userbase to vote on. The winning entry will be posted on the front page of the CN website for all to admire! At the conclusion of the poll, the entry with the highest total will be the winner of the contest..
Please choose your favorite from the entries below. The poll will remain open through January 15th at midnight.
Here are the entries for December!
Beginning and Intermediate Imaging's finalist - Mike7Mak: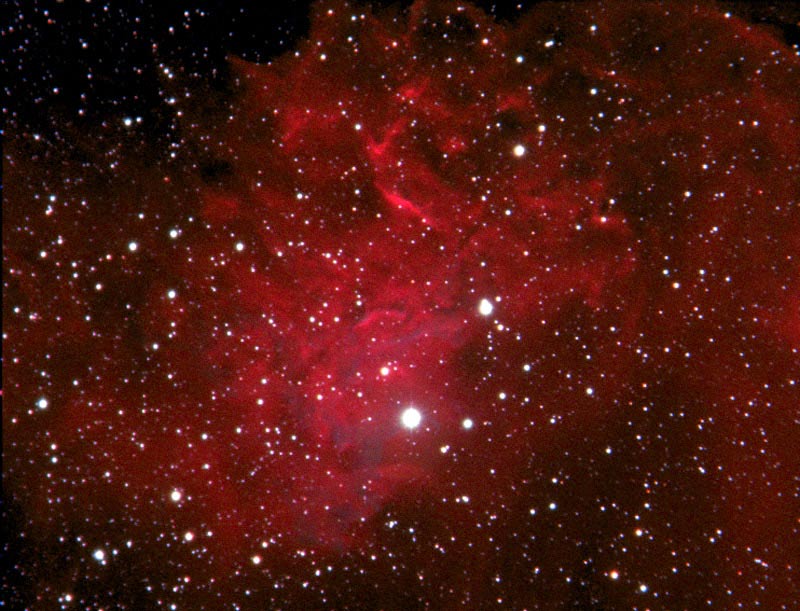 Well at the risk of embarassing myself here's the Flaming Star Nebula captured Dec 19-20 2011. This monitor I'm using has no brightness left so background levels might be way off.
Takahashi FS78 w/6.3 reducer
DSIproII w/Outback cooler
18 x 10min Ha® Astronomik 12nm filter
6 x 10min each G + B
Nebulosity for capture, calibration, and RGB synthesis
Processed in PS6
...........Mike
CCD Imaging & Processing's finalist - avdhoeven: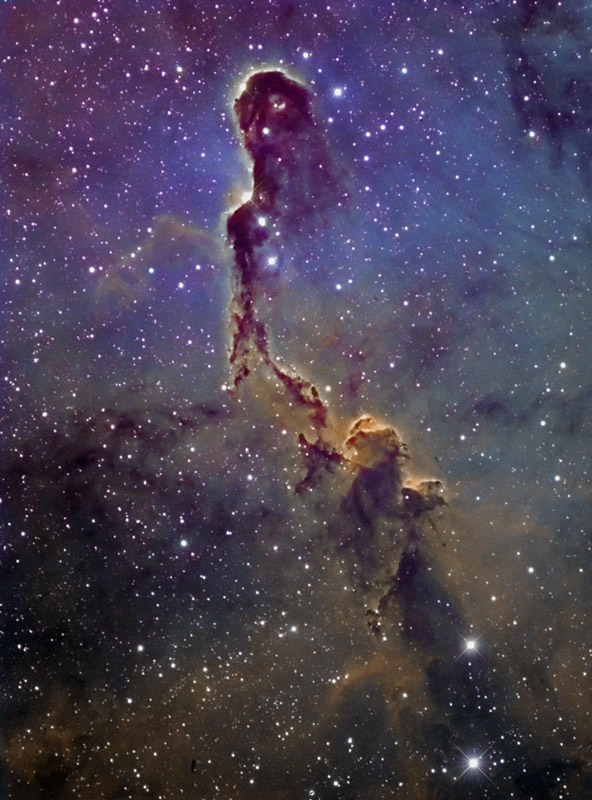 Here is my contribution for this month. It's an image of the Elephant Trunk Nebula.
Images were obtained in the last 5 months during several nights.
Equipment used: ED80/SXV-H9
The following data was used:
20x1800s Ha
8x1800s OIII
8x1800s S2
Images were made from HI-Ambacht in The Netherlands.
The full scale image can be found
here
...
Solar System Imaging & Processing's finalist - RandyShivak1: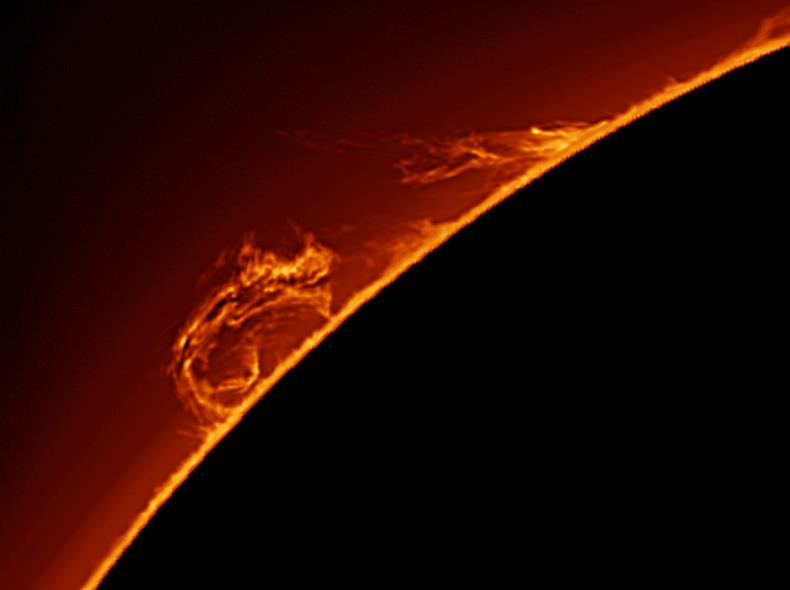 "Fire Eating Dragon" Solar Image taken by Randy Shivak, Elyria, Ohio Dec. 26, 2011.
All images were taken with an AP (Astro-Physics) 152mm F8 Starfire refractor stopped down to 102mm on a 1200 AP mount. A TeleVue 2.5x PowerMate was then used to increase the F ratio further to F30. A Point Grey Research FLEA3 video camera was used to take 3000 frames at 76 frames per second. 800 images were stacked and processed in Registax 6 and color added in PhotoShop.
Sketching's finalist - bogert:
Ok, I'll add my sketch...

Good Luck to all our finalists!

&nbsp