Welcome to the February 2012 Cloudy Nights Imaging/Sketching Contest poll!
Each month the best images selected from the individual Cloudy Nights Imaging and Sketching forums will be presented for the userbase to vote on. The winning entry will be posted on the front page of the CN website for all to admire! At the conclusion of the poll, the entry with the highest total will be the winner of the contest..
Please choose your favorite from the entries below. The poll will remain open through February 15th at midnight.
Here are the entries for February!
Beginning Imaging's Finalist - zerro1: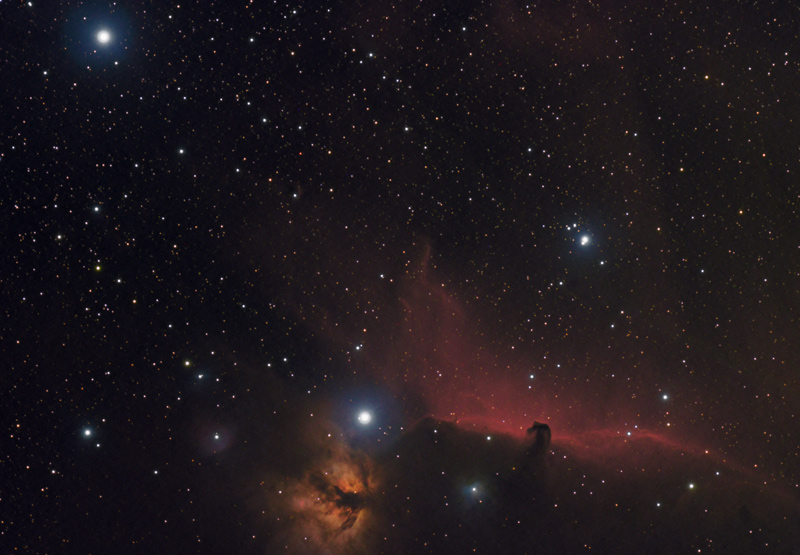 My Entry Horse Head and Flame
Orange LP Zone: Lake Goodwin, Wa
2/6/2012 (Brent Oliver)Modified Canon 1000D with 12nm Ha filter
Camera control and dithering - BYEOS
OTA - AT65EDQ
Mount - LXD75
Guide system - Meade DSI Pro v1/PHD guiding/50mm Mini-guider
7 X 10 minutes
Flats and Bias Frames, No darks
calibrated and stacked in Images Plus
Post Process CS3
Dark Site: Winthrop, Wa
9/24/2011 QHY9
Camera control and dithering - Nebulosity
OTA - AT65EDQ
Mount - LXD75
Guide system - Meade DSI1/PHD guiding/50mm Mini-guider
12 X 10 mintutes
Flats Darks and Bias
Calibrated and stacked in Images Plus
Post Processing in CS3
Registar was used to align the two different stacks. The Ha from the Canon 1000D was blended with the RGB from the QHY9 as a Luminace Layer in Photoshop CS3. Cropped the mismatching edges.
Film Astrophotography's Finalist - Nightfly:
Here is my entry for February.
Gemini: Messier 35 Region
Click Image To View Higher Resolution Version
Photographer: James Cormier
Date: December 20, 2011
Location: Flanders Pond Observatory, Sullivan, Maine
Camera: Pentax 67
Lens: 300mm f/4 @ f/5.6
Film: Kodak E200 Processed E-6 Pushed +2 stops
Exposure: 45 Minutes
Camera piggybacked on a vintage Meade 2080 via Losmandy dovetail and DA plate. Manually guided with illuminated reticle eyepiece.
DSLR & Digital Camera Astro Imaging & Processing's Finalist - srosenfraz:
Here's my offering:
NGC 3628 - Sarah's Galaxy in Leo
Celestron C-8 @ f/6.3 - 1260mm
Gary Honis modified Canon 450D
329 X 180 seconds @ ISO 1600 - about 16 1/2 hours total
High Res Version available at
http://www.astronome...php?c=113&p=428
Thanks for Looking!
CCD Imaging & Processing's Finalist - Oleg Bryzgalov: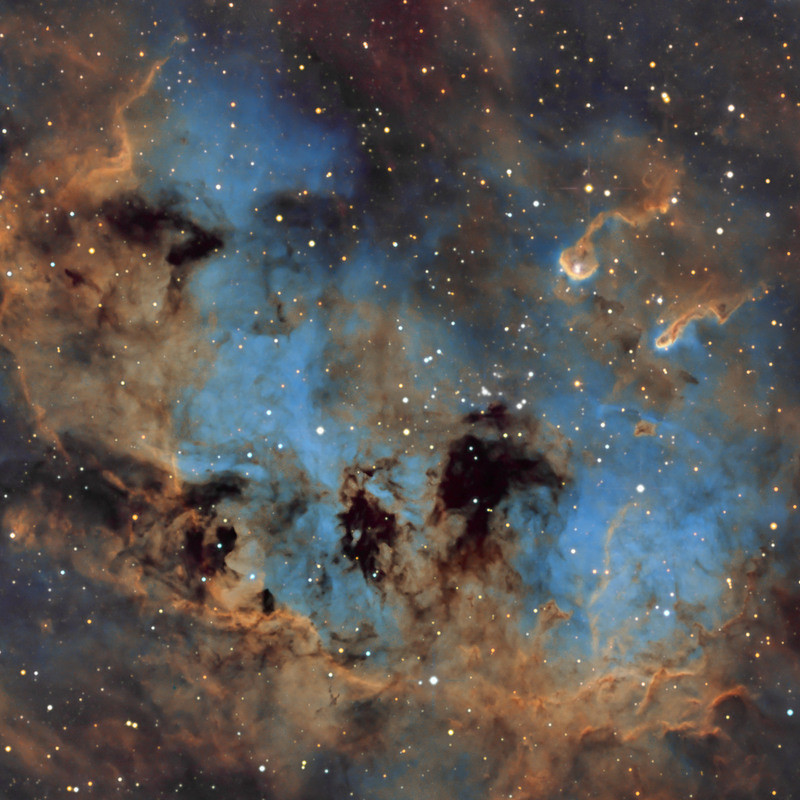 Nebula IC410 in Auriga (HST version)
This picture was photographed on 2011 october-december in Khlepcha observatory, Ukraine.
Equipment: reflector S&D 254 mm. f/4.7
Mount WhiteSwan-180, camera QSI-583wsg, Tevevue Paracorr-2. Off-axis guidecamera Orion SSAG.
filter set Baader Planetarium.
Ha=19*1500 sec., bin.1
OIII=13*1500 sec. bin2
SIII=14*1500 sec. bin2
Added stars from RGB picture
Processed Pixinsight 1.7 and Photoshop CS5.
Solar System Imaging's Finalist - Lsummers:
Mars, February 27, 2012 at 4:30ut
Dover, Delaware
Custom 14" Newt @f/33
Lumenera Skynyx 2.0M
Astrodon E-series RGB filters
Sketching Forum's Finalist - Roel: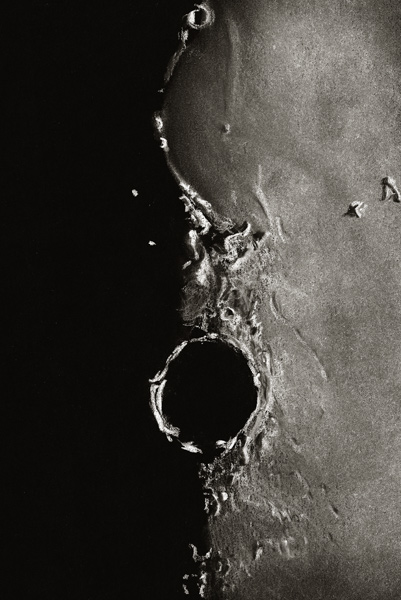 Object Name: Copernicus crater

Object Type: Lunar crater

Location: Deventer, The Netherlands

Date: Februari 1st, 2012

Media: White pastel pencil on black paper

I made this pastel sketch of crater Copernicus from my backyard in Deventer, The Netherlands. It was very cold (15,8F) but the seeing was pretty good. I observed from 18.00UT till 19.00UT. Sketch is made with white pastel on black paper. The telescope I used was my old 3" f/16 Polarex/Unitron refractor.

Clear skies,

Roel Weijenberg

Good Luck to all our finalists!

&nbsp