Welcome to the June 2012 Cloudy Nights Imaging/Sketching Contest poll!
Each month the best images selected from the individual Cloudy Nights Imaging and Sketching forums will be presented for the userbase to vote on. The winning entry will be posted on the front page of the CN website for all to admire! At the conclusion of the poll, the entry with the highest total will be the winner of the contest..
Please choose your favorite from the entries below. The poll will remain open through July 15th at midnight.
Here are the entries for March!
Beginning Imaging's Finalist - Al8236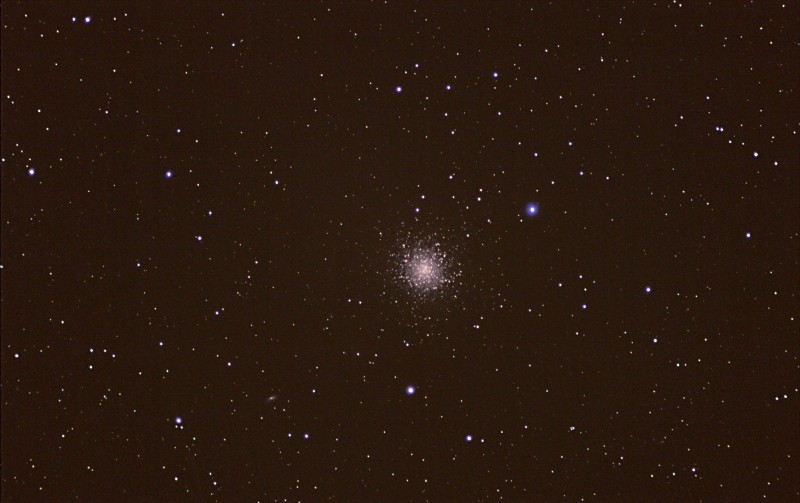 M13
6x30s 10x60s stacked in DSS combined in PS2 darks and flats applied
Camera, Canon 300D
Scope, Homebuilt SS 127/700 Acro
Mount, CG5GT unguided
DSLR & Digital Camera Astro Imaging & Processing's Finalist - srosenfraz:
Here's my entry for this month - M83 - the Southern Pinwheel Galaxy
Hi Resolution Image
and more image information is available at
http://www.astronome...php?c=121&p=448
Celestron C-8 SCT with Celestron focal reducer
Schaefer GEM
ONAG On-Axis Guider, Lodestar Autoguider, PHD Guiding
Canon 450D - Gary Honis modified
Image is 173 x 3 minutes @ ISO 1600 (8 1/2 hours)
taken 5/16/12, 5/19/12, and 5/21/12
Focal length is 1160mm, f/ratio is f/5.8
CCD Imaging & Processing's Finalist - Bill Snyder:
Hi all Here is my M16 Narrowband, this is with no added luminance.
Scope TMB130mm
Camera Apogee U8300
Mount Atlas EQG
Filters Astrodon Ha5nm OIII3nm SII3nm
Exposures Ha410min OIII260min SII380min
Taken from Connellsville Pa. USA
Full size link
Solar System Imaging's Finalist - avdhoeven: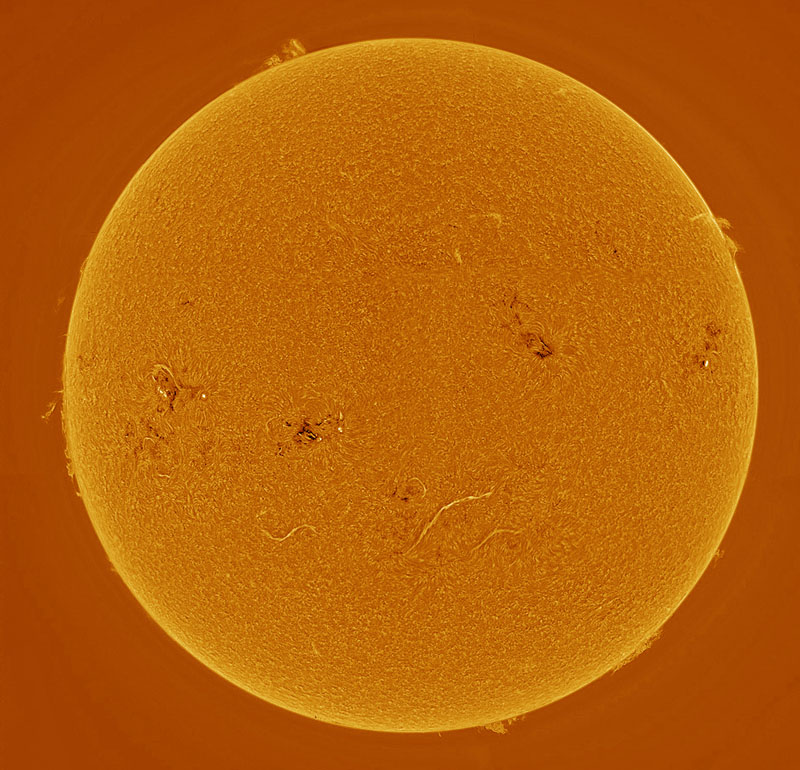 Here is my submission for June 2012. It's a solar image made on 27th of May 2012 with a Lunt 60/BF1200 and a DMK 21au618.

Full size

Good Luck to all our finalists!

&nbsp