Welcome to the October 2012 Cloudy Nights Imaging/Sketching Contest poll!
Each month the best images selected from the individual Cloudy Nights Imaging and Sketching forums will be presented for the userbase to vote on. The winning entry will be posted on the front page of the CN website for all to admire! At the conclusion of the poll, the entry with the highest total will be the winner of the contest..
Please choose your favorite from the entries below. The poll will remain open through November 15th at midnight.
Here are the entries for October!
Beginning and Intermediate Imaging's Finalist - Mike7Mak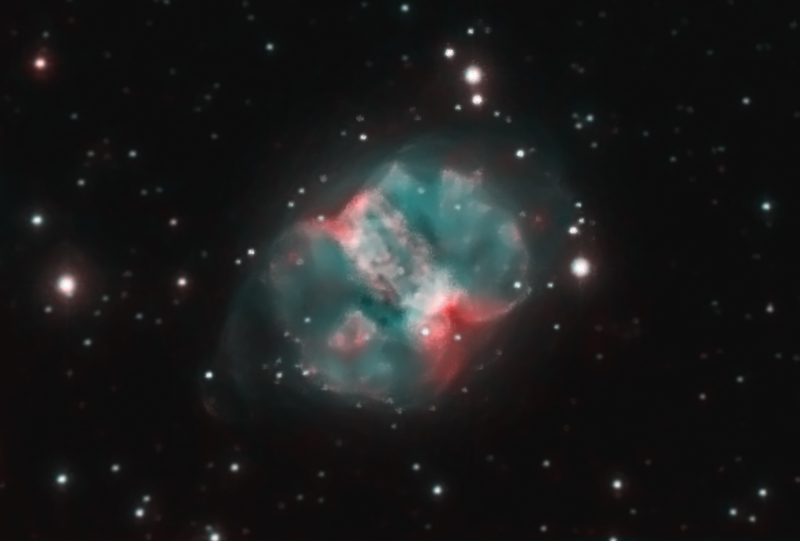 M76 in LHOO
Oct 12-13 2012
Dutchess county, NY
LX200gps 7" Mak @ 1500mm and 2670mm fl
SBIG ST-402me w/Astronomik filters
16 x 10min L (1500mm bin 1x1)
6 x 20min Ha (2670mm bin 2x2)
6 x 20min O3 (2670mm bin 2x2)
Captured and processed with Nebulosity 3 and StarTools.
Film Astrophotography's Finalist - Nightfly:
Le Gentil 3 Region
The dark tendrils of Le Gentil 3 sprawls into Cygnus and Cepheus like a celestial octopus in this deep traditional film image.
September 15, 2012 (10:39 - 12:35 local DST)
Location: Flanders Pond Observatory, East Sullivan, Maine
Sky Quality: SQM 21.25 - Below Average Transparency.
Camera & Lens: Pentax 67 with 165mm f/2.8 @ f/4.8
Exposure: Two sequentially exposed 50 Minute exposures on Fuji Superia 100. Combined for this mosaic.
Guiding: Camera piggyback atop vintage 8" Meade 2080 SCT Manually corrected via hand controller and reticle eyepiece.
Post Exposure: Film developed in C-41. Negative scanned via an Epson V600 with post processing done in Adobe Photoshop with frames combined into mosaic via Autostitch.
Click Here to View 1280 x 1024 Version of the Image.
DSLR & Digital Camera Astro Imaging & Processing's Finalist - Dan Watt: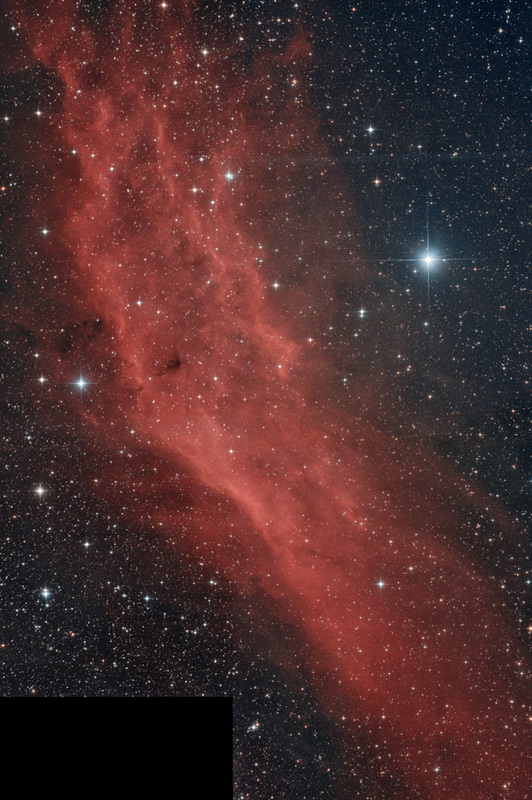 Image Location and Date: SDAA Dark Site @ Tierra Del Sol, CA
Object: NGC1499 California Nebula 4 frame mosaic
Mount: Orion Atlas EQ-G
Imaging scope: Orion 8″ f3.9 Astrograph
Imaging FL: 800mm
Imaging focal ratio: f3.9
Imaging camera: Canon 1100D (Rebel T3) Modded
Lights: 141x300sec @ ISO 1600
Calibration: Darks, flats, Bias
Guide scope: SV Nighthawk II with Orion StarShoot Auto Guider
Other details: Baader MPCC + Astronomik Clip-in CLS-CCD guiding with PHD, captured with APT, processed in PixInsight.
High Res
CCD Imaging & Processing's Finalist - J.P.M: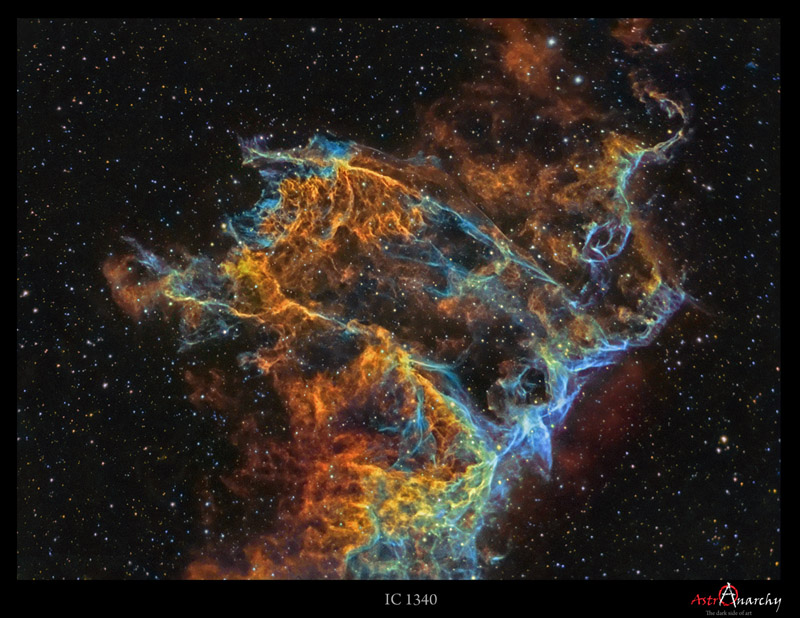 Here is mine... even images sent are one of the best set I have seen here ever!
Technical details of IC 1340, a part of the Veil nebula SNR:
Large image:
http://3.bp.blogspot...89RI/AAAAAAA...
Finland, Oulu, at 65N
Processing work flow:
Image acquisition, MaxiDL v5.07.
Stacked and calibrated in CCDStack2.
Levels, curves and color combine in PS CS3.
Optics, Meade LX200 GPS 12" @ f5
Camera, QHY9
Guiding, SXV-AO, an active optics unit, and Lodestar guide camera
Image Scale, ~0,8 arc-seconds/pixel
16 x 1200s exposures for H-alpha emission = 5h 20min.
12 x 1200s exposures for O-III, emission of ionized Oxygen = 4h
12 x 1200s exposures for S-II, emission of ionized Sulfur = 4h
Total exposure time 13h 20min.
Sketching's Finalist - ASTROOKIE:
Hello, this is my submission:)

Date: 18.10.2012, ~12:30-13:30 UT

Location: Belchatow, Poland

Equipment: Lunt Ls35THa on AZ4 mount, Baader Zoom MARK III

Magnification: ~50x

Seeing: Antoniadi 3

I used watercolor crayon on black paper (colored in GIMP)

Good Luck to all our finalists!

&nbsp