Welcome to the November 2012 Cloudy Nights Imaging/Sketching Contest poll!
Each month the best images selected from the individual Cloudy Nights Imaging and Sketching forums will be presented for the userbase to vote on. The winning entry will be posted on
the front page of the CN website for all to admire! At the conclusion of the poll, the entry with the highest total will be the winner of the contest..
Please choose your favorite from the entries below. The poll will remain open through December 15th at midnight.
Here are the entries for November!
Beginning and Intermediate Imaging's Finalist - zerro1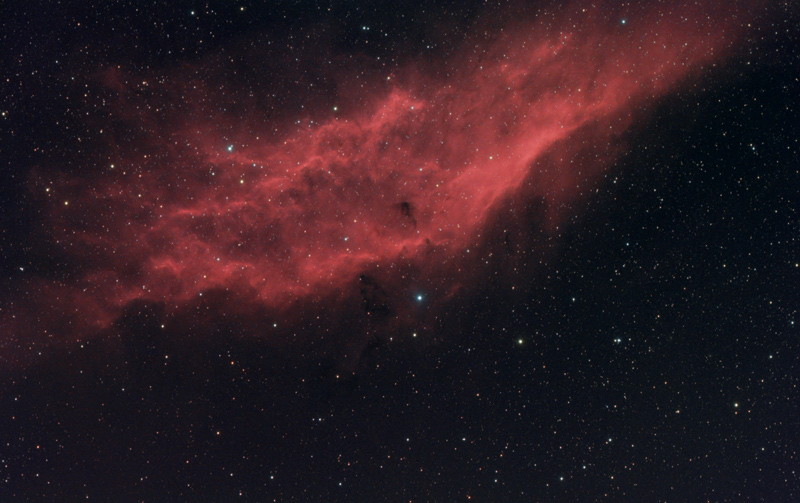 NGC1499 The California Nebula, Captured September 2012
Hybrid Image
Image Alignment performed with Registar
Hydrogen Alpha Capture:
Quantix KAF6303E Mono CCD
10 X 10 minutes
7nm Baader Ha filter
AT65EDQ
LXD75 mount
MaximDL Pro, PHD, Images Plus, CS3
Location: Marysville, Washington, elevation 500ft
RGB Capture:
Modified Canon 1000D(by Brent Oliver)
15 X 7 minutes
AT65EDQ
BYEOS, PHD, Images Plus, CS3
LXD75 Mount
Location: Slate Peak Fire Lookout, elevation 7200ft
Film Astrophotography's Finalist - Michal1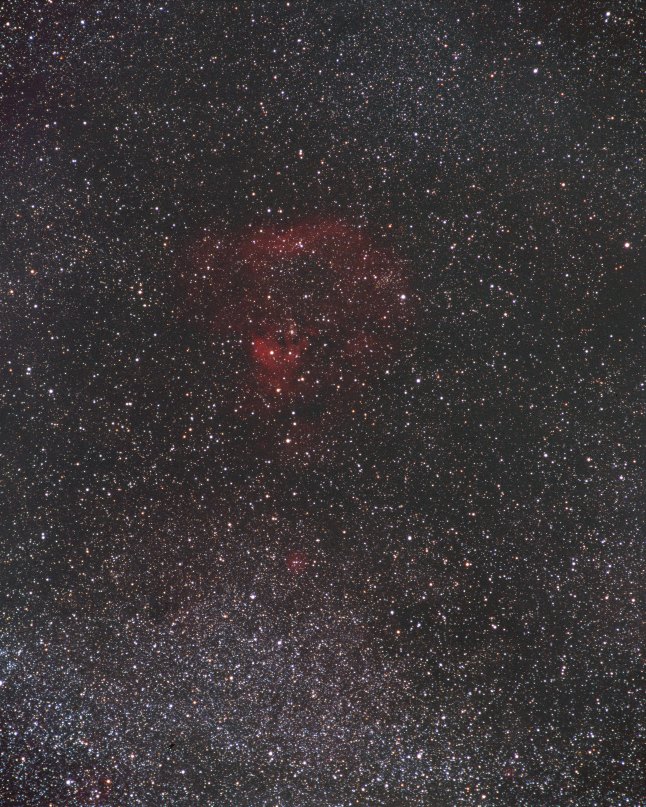 Here is my contribution, The Question Mark Nebula.
Imaging equipment: Pentax 6x7 camera, Takumar 400/4 lens, Kodak E200 film, Nikon Coolscan 8000 ED scanner
Exposition: single 53 min at f/5.6
Tracking & Guiding: EQ6 mount, 500/5.6 lens, QHY5 camera, PHD guiding
Conditions: Light sky, many hight clouds after sunrise.
Location: Near the town of Votice, The Czech Republic.
Click here for higher resolution.
DSLR & Digital Camera Astro Imaging & Processing's Finalist - srosenfraz:
Here's my submission, M8 - the Lagoon Nebula in Sagittarius:
High Resolution Version
and more image
information available at
http://www.astronome...php?c=145&p=458
This image is from a stack of 107 x 3 minutes (5 1/3 hours) at ISO 400 using focus stacking to provide a flat focal plane across the FOV. Imaging train was a Celestron C-8 (orange
tube) with a Celestron focal reducer at f/5.8 (1160mm), and a Gary Honis modified Canon 450D. Guiding was with an ONAG on-axis guider, Lodestar autoguider, and Phd guiding.
Thanks for looking!
CCD Imaging & Processing's Finalist - avdhoeven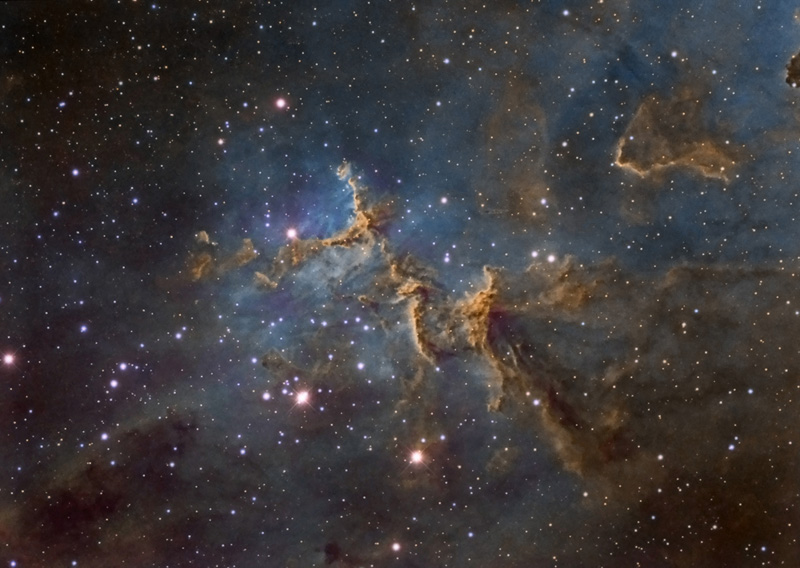 After gathering more data for the Heart Nebula I will try again this month, but now with a much improved version of my heart nebula image.
Full resolution
Info:
9 x 1800s H-alpha (4,5nm – 06/10/2012)
12 x 1800s OIII (3nm – 10/10/2012)
11 x 1800s S2 (5nm – 17/11/2012)
10 x 300s R,G,B (22/10/2012)
Equipment used:
TEC-140 telescope
SXV-H9 CCD
NEQ-6 mount
DMK21-618 for Off-axis guiding
Solar System Imaging & Processing's Finalist - Hillbrad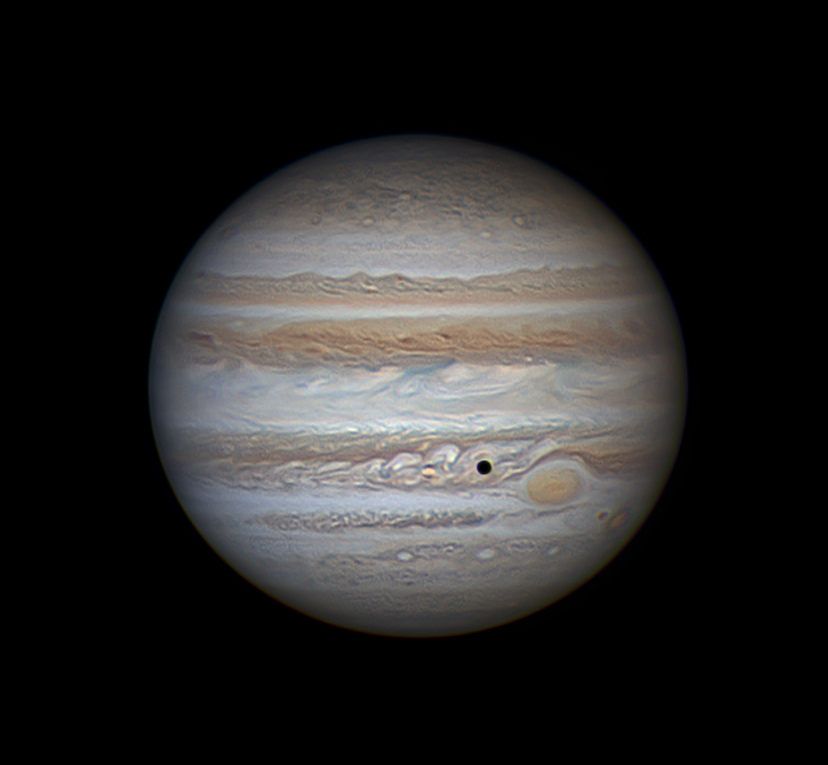 Jupiter and Io taken at 8:24UT on 11-22-12.
Scope: C14
Mount: CI-700
Camera: Flea3 with Celestron Ultima 2x Barlow
Filers: Astrodon RGB
Stack of 1400 images per channel
Processed with AS2!, Registax 6, Astra Image, PS4
Sketching's Finalist - frank5817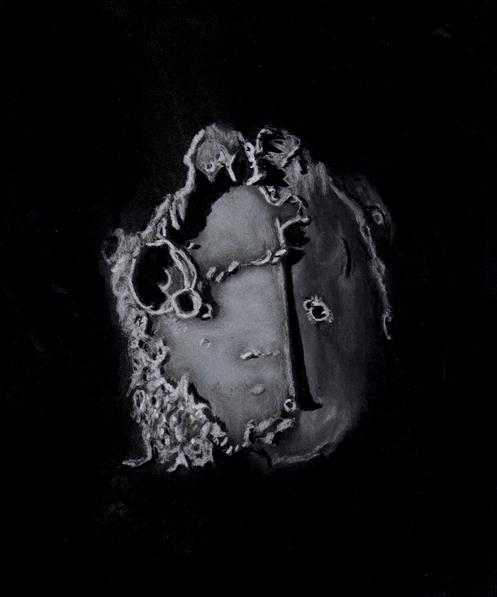 Rupes Recta at Sunrise

Sketching:

For this sketch I used: black Canson paper (8" x 10"), white and black pastel pencils

Telescope: 13.1" f/6 Dobsonian working at 222X (9mm ocular)

Date: 11-22-2012 01:00-02:45 UT Temperature: 12°C (54°F)

Hazy, slightly breezy

Seeing: Antoniadi III

Lunation 8.1 days

Illumination 64.9%

Frank McCabe

Good Luck to all our finalists!

&nbsp