Welcome to the December 2012 Cloudy Nights Imaging/Sketching Contest poll!
Each month the best images selected from the individual Cloudy Nights Imaging and Sketching forums will be presented for the userbase to vote on. The winning entry will be posted on the front page of the CN website for all to admire! At the conclusion of the poll, the entry with the highest total will be the winner of the contest..
Please choose your favorite from the entries below. The poll will remain open through January 15th at midnight.
Here are the entries for December!
Beginning and Intermediate Imaging's Finalist - willem123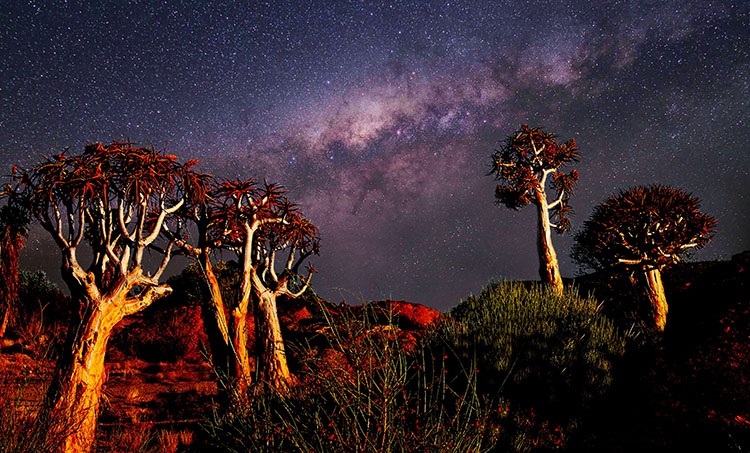 Augrabies Nights
Hi Guys,
Two images combined in Photoshop using 'masks'.
Milky Way: Modified Canon 1100D(T3), Canon lens at 16mm., 1x 240sec.exp.
Foreground: Canon 550D(T2i), 1x 1/200sec.exp.
Date: 16 December 2012
Location: Augrabies Falls National Park, South-Africa.
Larger version:
http://astrob.in/28315/
DSLR & Digital Camera Astro Imaging & Processing's Finalist - srosenfraz
Here's my submission for this month - Constellation of Orion HaRGB widefield..
High Resolution Version
and more image information available at
http://www.astronome...php?c=159&p=472
The image is a 50mm widefield image using an Olympus f/1.8 50mm prime lens at f/4, Baader modified Canon 450D piggybacked on my C-8 and Schaefer mount. The image is made from stacks of 147 x 3 minute RGB subs (7 1/3 hours) and 18 x 10 minute Ha subs (3 hours) using an Astronomik 6nm Ha clip filter. Guiding was with an ONAG On-axis Guider, Lodestar autoguider, and Phd Guiding.
CCD Imaging & Processing's Finalist - SGT500
Ngc 253 - The Sculptor Galaxy
Telescope: Astrotech 8RC
Mount: Orion Atlas Eq-G
Camera: SBIG St-8300M & Astrodon LRGB
Location: Sarasota, FL
L:R:G:B - 210:140:130:160
Total exposure time : 10.667 Hours
Sketching's Finalist - IVM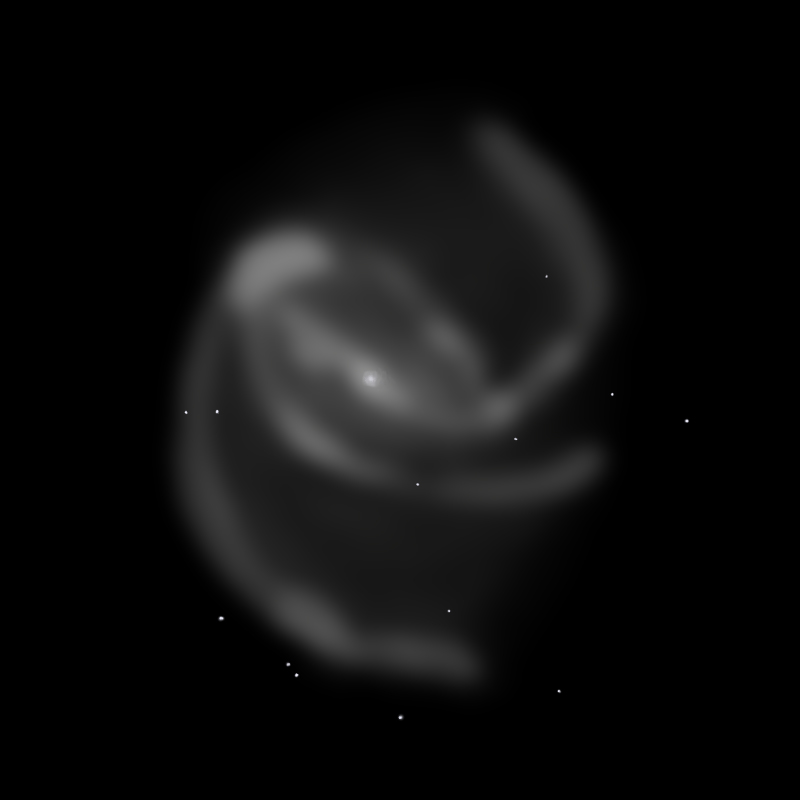 M83

A galaxy in Hydra. North up, west right. As observed on May 16 and 17, 2012 with my 16" Newtonian from a ridge on the Allegheny Plateau in Pennsylvania (altitude 2400 ft, latitude 42N). M83 was culminating over an unusually transparent horizon. I measured 21.2 mag/sq arcsec in the area of M83 (21.7 overhead). The observation time was approximately two hours. The scope-side sketch in ball-pen was a composite of views obtained at various magnifications between 75 and 225. To produce the drawing presented here, the sketch was scanned, inverted, and finished on a computer using a simulated pencil, blender, and airbrush. A Wacom Intuos 4 pressure- and tilt-sensitive pen tablet and the Corel Sketch Pad software were employed at this stage.

Good Luck to all our finalists!

&nbsp