Welcome to the January 2013 Cloudy Nights Imaging/Sketching Contest poll!
Each month the best images selected from the individual Cloudy Nights Imaging and Sketching forums will be presented for the userbase to vote on. The winning entry will be posted on the front page of the CN website for all to admire! At the conclusion of the poll, the entry with the highest total will be the winner of the contest..
Please choose your favorite from the entries below. The poll will remain open through February 15th at midnight.
Here are the entries for December!
Beginning and Intermediate Imaging's Finalist - zerro1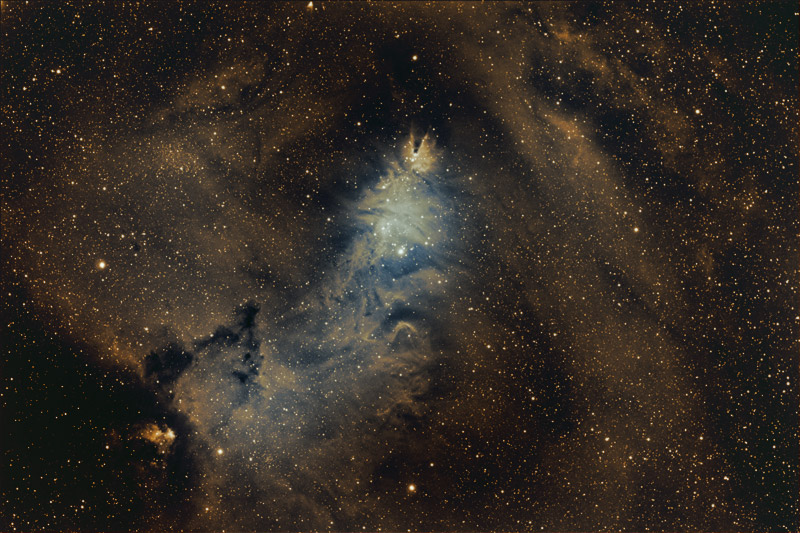 The Cone Nebula
This is false color image created using a single set of data and a layer mask. (unknown Pallet|free style

)
Imaging Date Jan 2, 2013
Lake Goodwin, Washington State
17 X 10 minutes
Camera = Quantix KAF6303E
Filter = 2" Baader 7nm Hydrogen Alpha
Scope = AT65EDQ
Mount = LXD75
Capture software = MaximDL Pro
Stacked = Images Plus
Post Processing = CS3
Guided = PHD
DSLR & Digital Camera Astro Imaging & Processing's Finalist - microstar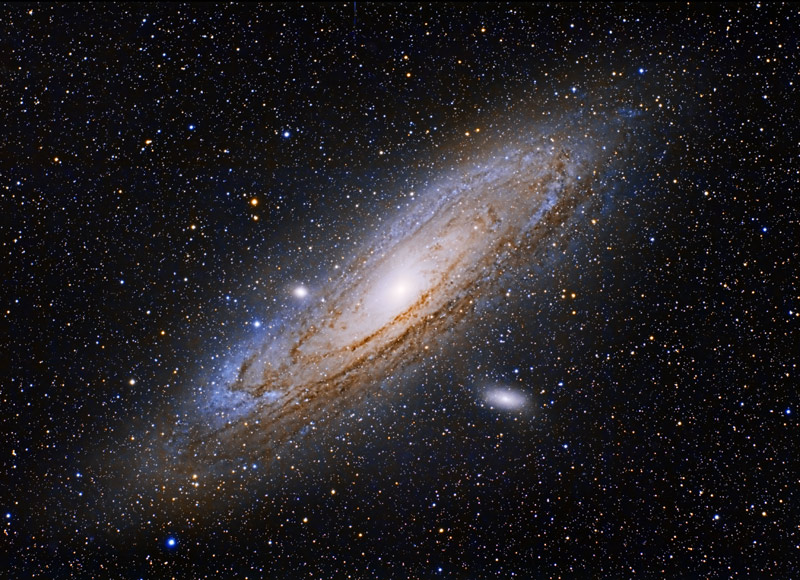 Object: M31
Scope: Megrez 72FD with William Optics Type-6 0.8x reducer/flattener
Mount: AP Mach1GTO
Camera: Canon XSi 450D (Baader mod)
Guider: QHY5 KWIQ-guide system
Name: Keith Egger
Location: 53 56' N; 122 57W
Dates: 11th and 12th Jan 2013
Details: ISO400 / 58 x 300sec with Sequence Generator Pro / BPM-Bias-Flat calibrated with Nebulosity / Stacked with DeepSkyStacker / Processed with Photoshop CS5
CCD Imaging & Processing's Finalist - Bill Snyder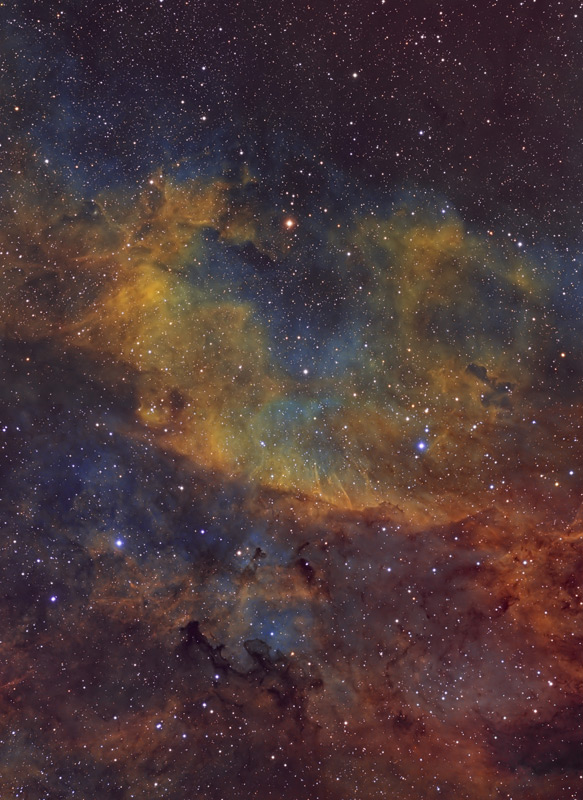 IC1318 South of Sadr Mosaic
Image dates 8/22/12 to 11/16/12
Scope TMB 130mm
Mount Atlas EQG
Camera Apogee 8300
Exposures Ha 9.5hrs OIII 6.5hrs SII 6.5hrs 20min subs x 2 Total 45hrs
Fullsize Link
Solar System Imaging & Processing's Finalist - MrMxyzptlk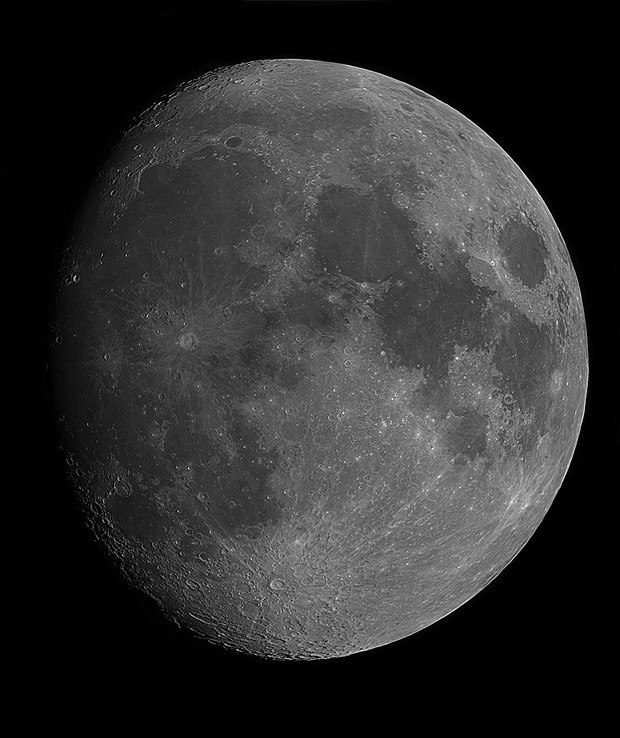 Here is my entry, I'm doing astro photos since December the 1st, this is a lunar mosaic.
equipment used:
Telescope: Skywatcher Newton 150/750
Camera: DMK21.AU04.AS
Processing: Stacking with Aurostakkert, joining with Microsoft ICE, wavelets with Registax 6
The details were done: Tycho - Barlow 3x, the rest: Barlow 2x stacked with Barlow 3x.
(because of the size limitations, I couldn't link any of the photos in full size, here are the astrobin links:)
http://www.astrobin.com/30714/
http://www.astrobin.com/30713/
Sketching's Finalist - PeterDob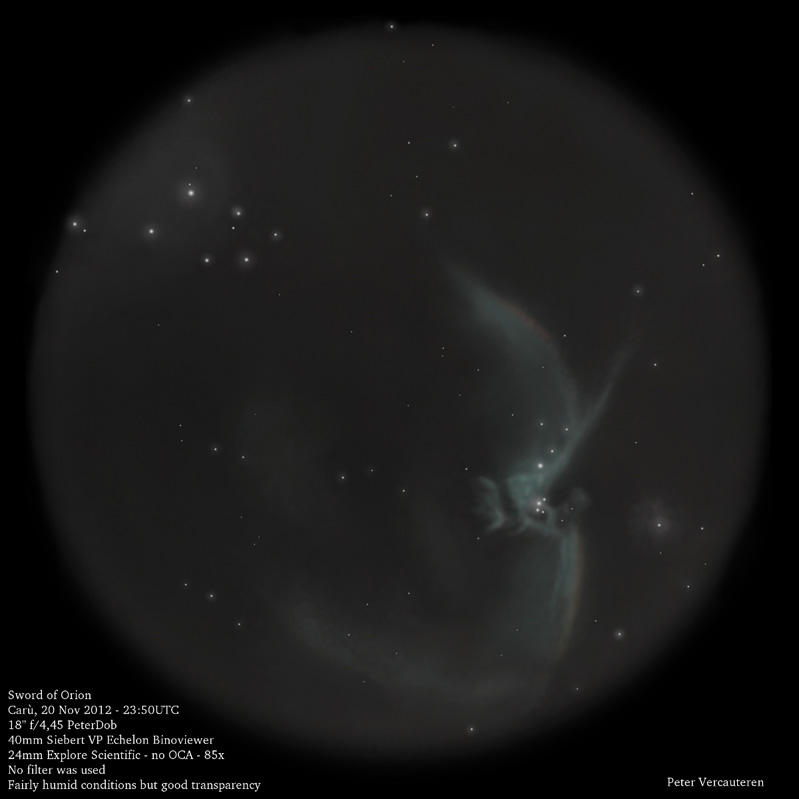 Here's my contribution, my Sword of Orion drawing.

Peter

Good Luck to all our finalists!

&nbsp