Welcome to the February 2013 Cloudy Nights Imaging/Sketching Contest poll!
Each month the best images selected from the individual Cloudy Nights Imaging and Sketching forums will be presented for the userbase to vote on. The winning entry will be posted on the front page of the CN website for all to admire! At the conclusion of the poll, the entry with the highest total will be the winner of the contest..
Please choose your favorite from the entries below. The poll will remain open through March 15th at midnight.
Here are the entries for February!
DSLR & Digital Camera Astro Imaging & Processing's Finalist - split-city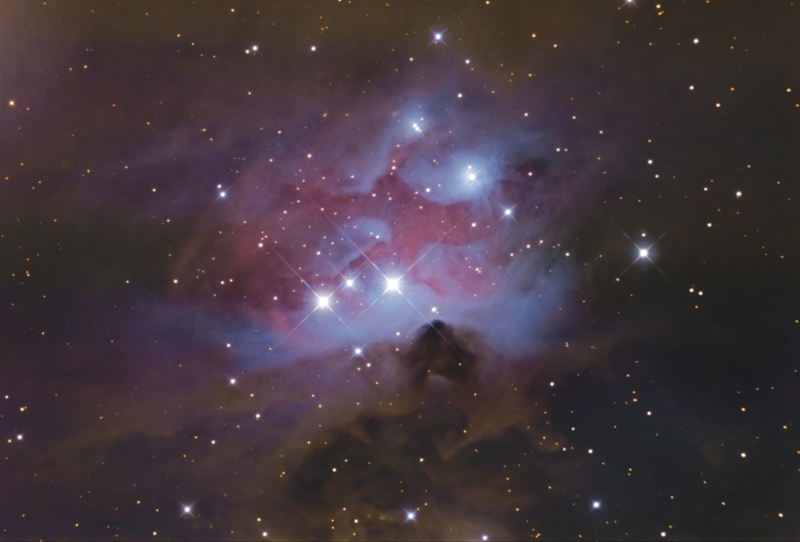 Location: My backyard in Adelaide, Australia
Sessions: Taken over 6 nights (4th, 5th, 8th 10th, 12th and 15th February)
Temperature: 15-20 degrees Celsius
Object: The Running Man
Scope: GSO RC8
Focal length: 1624mm
Focal ratio: F/8
Mount: EQ6
Imaging camera: Modded Canon 30D
Guide scope: 60mm f/11 Tasco refractor
Guide camera: unmodded toucam
Exposures: 69 x 5 mins @ ISO1600 and 21 x 10 mins @ ISO1600 (~9hrs of data).
Lights, darks and flats calibrated using DSS. Processed in CS3
Higher resolution image
CCD Imaging & Processing's Finalist - Terry R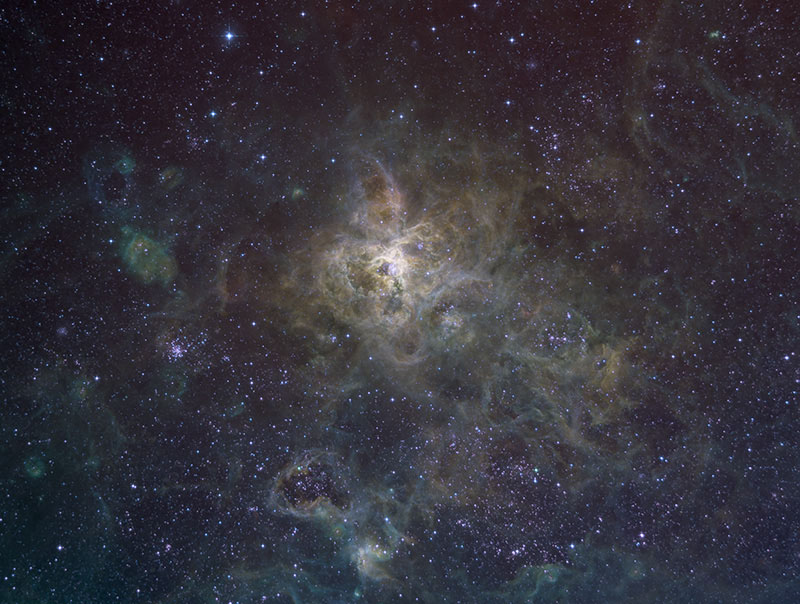 This image started out as a test under the glorious light dome of Melbourne, Australia. I am located just 15 km (~10 miles) from the CBD of Melbourne. The intent was to focus on debugging, measuring, and recording as much as I could from about my equipment. Well in the end, I learned a lot, and also had seven nights of data to play with.
If you get to see this target at dark sky, it is a real treat. You can see the structure with a fairly modest scope. I have seen it through a 14 inch scope, WOW. It really does look like a giant spider in space.
Data:
Vixen R200SS with comma corrector (f4 8 inch newt) – stock focuser
Astro-Physics AP900 mount.
First generation ST-8300 mono running at -15C
Baader Narrowband Filters:: SII 8nm, H-alpha 7 nm, and OIII 8.5nm
Exposure times:
SII 17 x 20 min mapped to Red
Ha 18 x 20 min mapped to Green
OIII 16 x 20 min mapped to Blue
Processing
Processed with CCDStack2 and Photoshop 6
Terry
Solar System Imaging & Processing's Finalist - avdhoeven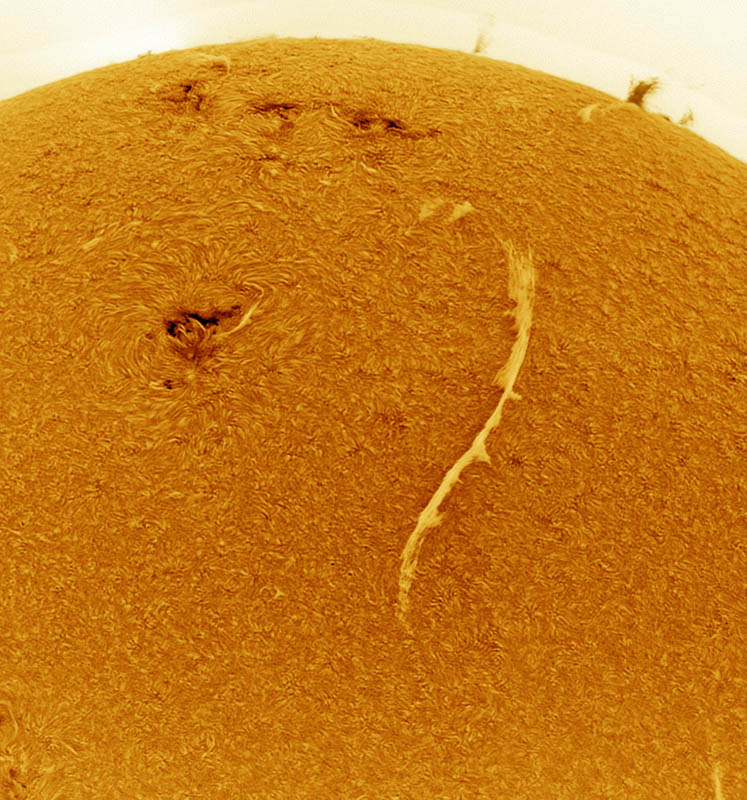 Here is a solar image of a beautiful filament that was visible in the last few days.

Equipment:

Lunt LS60 with LS75 double stack

Full resolution

Good Luck to all our finalists!

&nbsp