Welcome to the April 2013 Cloudy Nights Imaging/Sketching Contest poll!
Each month the best images selected from the individual Cloudy Nights Imaging and Sketching forums will be presented for the userbase to vote on. The winning entry will be posted on the front page of the CN website for all to admire! At the conclusion of the poll, the entry with the highest total will be the winner of the contest..
Please choose your favorite from the entries below. The poll will remain open through May 15th at midnight.
Here are the entries for April!
DSLR & Digital Camera Astro Imaging & Processing's Finalist - srosenfraz
Here's my entry for the month - Rho Ophiuchi Nebulae at 200mm:
High Resolution version
and more image information available at
http://www.astronome....php?c=17&p=494
.
This image was made from a stack of 123 subs of 5 minutes each at ISO 800 taken with a Gary Honis modified Canon 450D (Baader Mod) and a Canon EF 200mm f/2.8L II USM at f/3.5. The camera was piggybacked on a Celestron C-8 and guiding was with the C-8, an ONAG on-axis guider, and a Lodestar autoguider.
Thanks for looking!
CCD Imaging & Processing's Finalist - Jared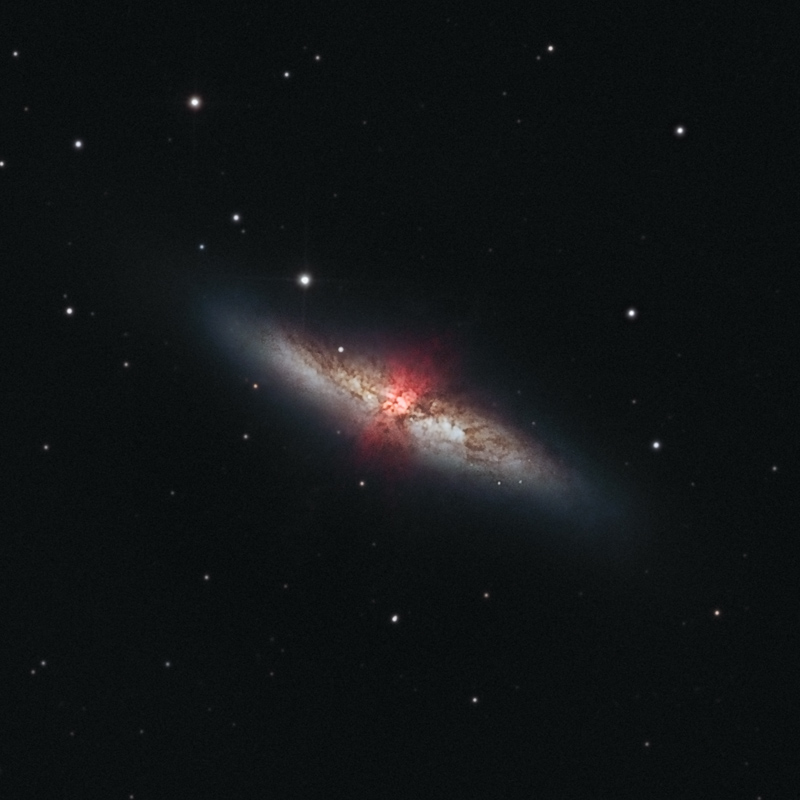 Cigar Galaxy / M82
April 18, 2013, 04:00am - 07:30am UT, Oakland, CA (2.9 NELM/Bortle white)
40 minutes luminosity binned 1x1, 5 minute subexposures
30 minutes each HaRG&B binned 1x1, 5 minute subexposures
Captured in Maxim DL; Reduced in CCD Stack; Post processed in Photoshop
Planewave CDK 12.5" @ f/8; Astrophysics AP-900 mount; SBIG STXL-6303 with self-guiding color filter wheel
Solar System Imaging & Processing's Finalist - whduke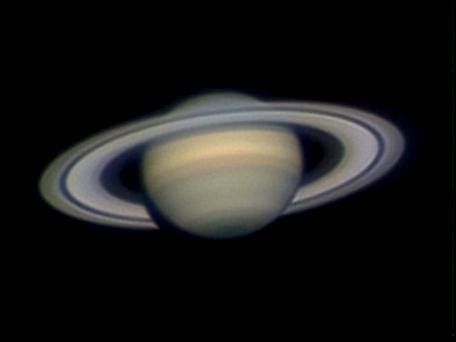 Saturn 10 March 2013 at 2335 UTC
Equipment: CGE 14", Flea 3 Camera
Astronomic RGB Filters, PM 2.5 barlow
Processed with Stakkert, and Astraimage.
Thanks,
Mitchell Duke
Sketching's Finalist - PeterDob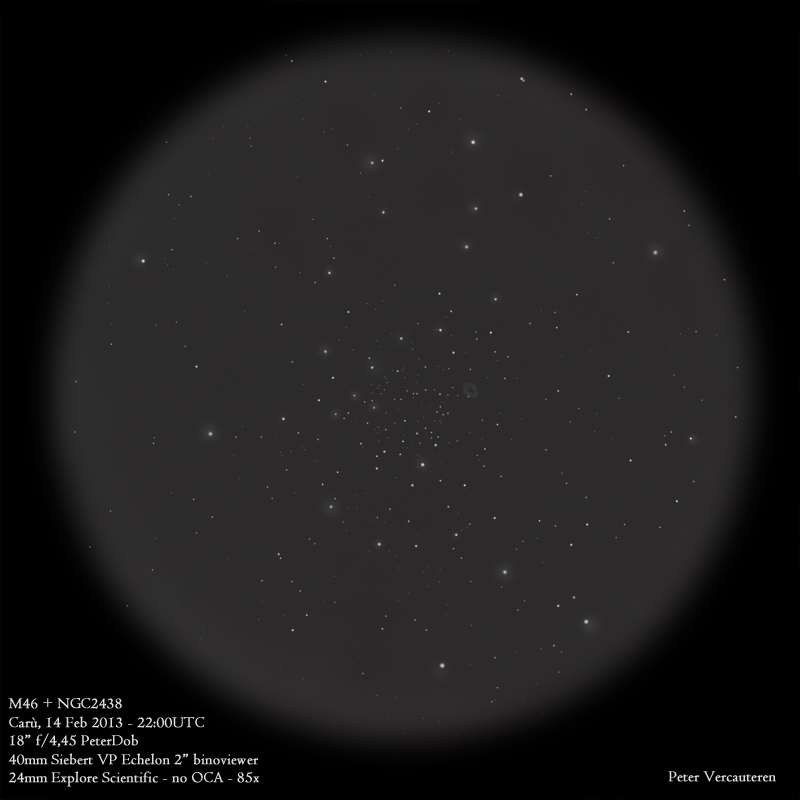 I'd like to have another go at the contest. This time with my drawing of M46 and its lovely little planetary NGC2438. It took me about two hours behind the eyepiece to make this sketch (pencil on white paper) and perhaps twice as much elaborating it on my PC. I tried as well as I could to render the 3D-effect of this magnificent and rich open cluster, especially since I observed it with my 2" binoviewer and a couple of 24mm Explore Scientific 82° eyepieces. I hope you like it...

Peter

Good Luck to all our finalists!

*

&nbsp