Welcome to the May 2013 Cloudy Nights Imaging/Sketching Contest poll!
Each month the best images selected from the individual Cloudy Nights Imaging and Sketching forums will be presented for the userbase to vote on. The winning entry will be posted on the front page of the CN website for all to admire! At the conclusion of the poll, the entry with the highest total will be the winner of the contest..
Please choose your favorite from the entries below. The poll will remain open through June 17th at midnight.
Here are the entries for May!
DSLR & Digital Camera Astro Imaging & Processing's Finalist - bouffetout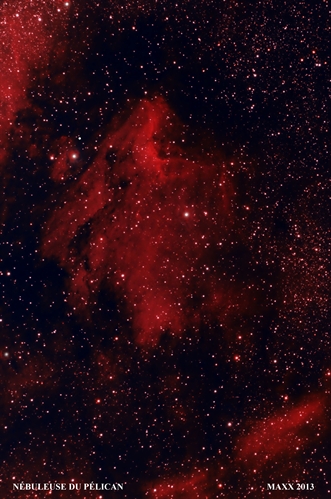 Pelican nebula /may 18 2013 in Granby ,Québec ,Canada
by Maxx Brodeur
26 x 5 minutes ,25 darks ,30 flats ,200 bias
Stellarvue SV80ST ,HEQ5 pro ,Canon T3 (1100D) ,SSAG
CLS clip-in filter ,BackyardEOS ,Pixinsight
http://i1355.photobu...raphy/Laplus...
CCD Imaging & Processing's Finalist - Terry R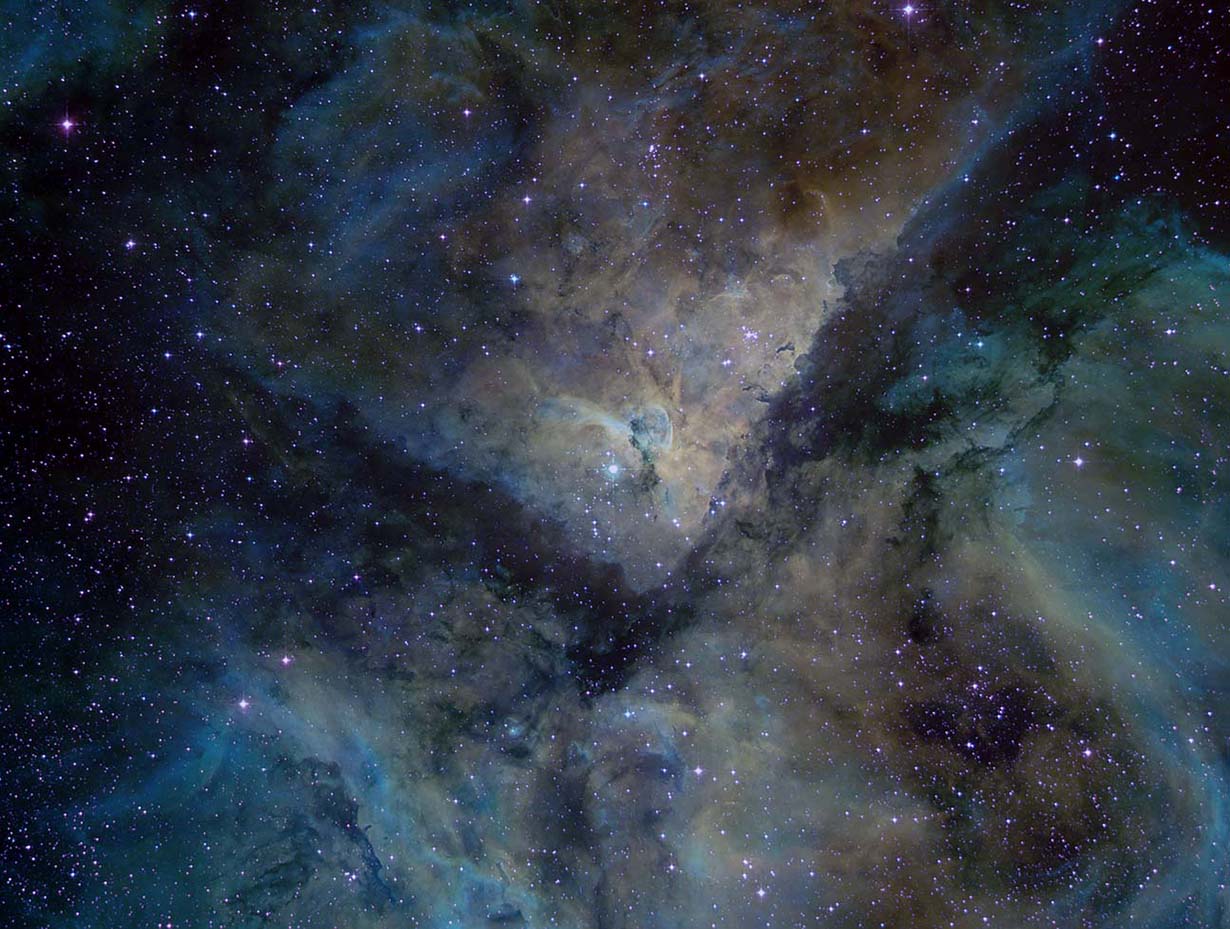 Eta Carinae Nebula in narrowband
Imaged from Melbourne, Australia (15 km from CBD). 15 hours total.
CCDStack2 was used to calibrate, register, normalize, perform data rejection, and final stacking. Final combining of the data to false colour was performed in Photoshop 6.
The SII data was mapped to the red channel, Ha to green, and OIII mapped to the blue channel.
Image details:
12 X 25 min in SII 8nm
13 X 25 min in Ha 7 nm
13 X 25 min in OIII 8.5 nm
Gear:
Vixen R200SS with comma corrector (f4 8 inch newt) – stock focuser
Astro-Physics AP900 mount.
First generation ST-8300 mono running at -15C
Baader Narrowband Filters: SII 8nm, H-alpha 7 nm, and OIII 8.5nm
Terry
Solar System Imaging & Processing's Finalist - whduke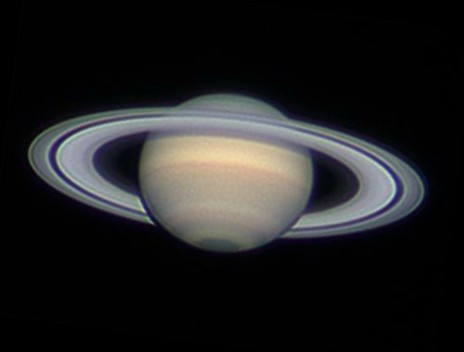 Saturn 17 April 2013
727UTC
Sketching's Finalist - Roel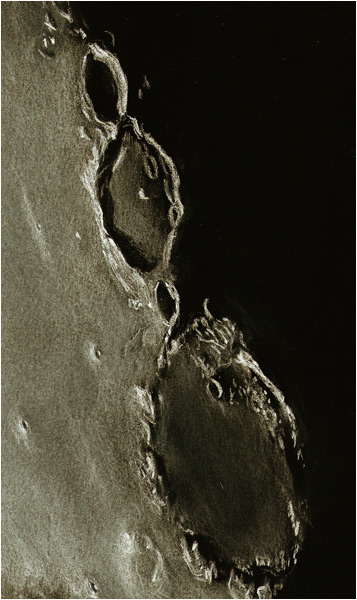 I would like to submit my latest lunar sketch to the contest:

Object Name: Grimaldi, Hevelius, Cavalerius

Object Type: Lunar craters

Location: Twello, The Netherlands

Date: April 23, 2013

Media: White pastel pencil on black paper

It has been more than a year(!) since my last lunar sketch, but on the evening of April 23th I dragged my 3" f/16 Polarex refractor outside for some good old sketching.

The most prominent feature on the lunar surface was a line of large craters formed by Grimaldi , Hevelius and Cavalerius. Although the Moon didn't climb higher than 30 degrees above the Southern horizon, magnifications up to 200x could easily be used. High cirrus clouds made the image a bit hazy (and I had to stop sketching after an hour because of thickening clouds) but the seeing was quite good. The sketch was made through an old 7mm Orthoscopic eyepiece (171x). The image is mirror reversed (north=up, west=left).

Good Luck to all our finalists!

*

&nbsp