An optical acrylic lens element in the prism of my Lunt solar scope developed mineral deposits in storage. I removed the prism.
Remove the prism by loosening the set screws. Then unscrew the tube. You can see the fogged element inside.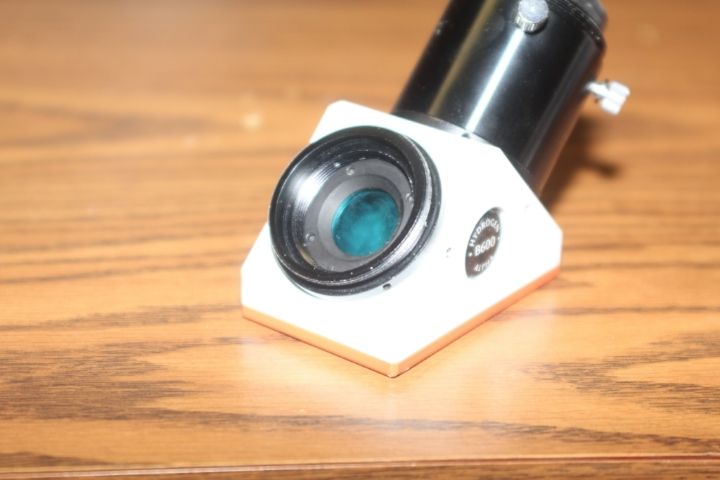 Remove the retaining ring with a spanner wrench. For lack of better tools in Bryce Canyon National Park, we used needle nose pliers.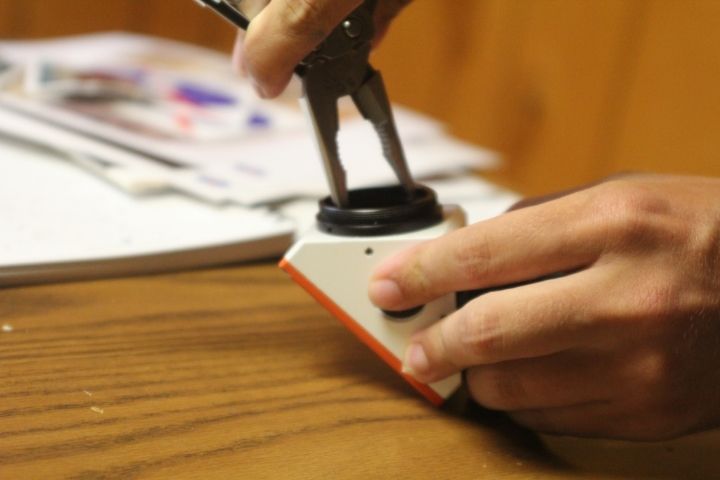 &nbsp