Welcome to the September 2013 Cloudy Nights Imaging/Sketching Contest poll!
Each month the best images selected from the individual Cloudy Nights Imaging and Sketching forums will be presented for the userbase to vote on. The winning entry will be posted on the front page of the CN website for all to admire! At the conclusion of the poll, the entry with the highest total will be the winner of the contest..
Please choose your favorite from the entries below. The poll will remain open through October 15th at midnight.
Here are the entries for September!
Beginning and Intermediate Imaging's Finalist - rflinn68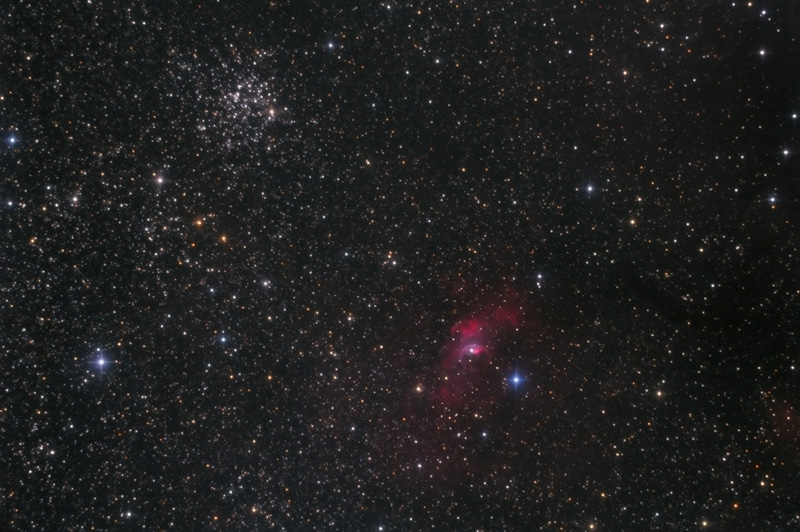 I'd like to submit my image of the Bubble nebula & M52. This was imaged from my backyard roll-off roof observatory (Little Piney Observatory) the night of September 9th, 2013. It is 80 subs of 300 seconds at ISO 800. Full resolution image can be seen
here
.
Imaging Scope: AT8IN
Imaging camera: Modified Canon T3
Guide scope: Orion 50mm mini
Guide camera: Orion SSAG with PHD
Mount: CGEM DX
Captured with BackyardEOS, Stacked with DeepSkyStacker, and processed with Photoshop CS3
DSLR & Digital Camera Astro Imaging & Processing's Finalist - Dan Watt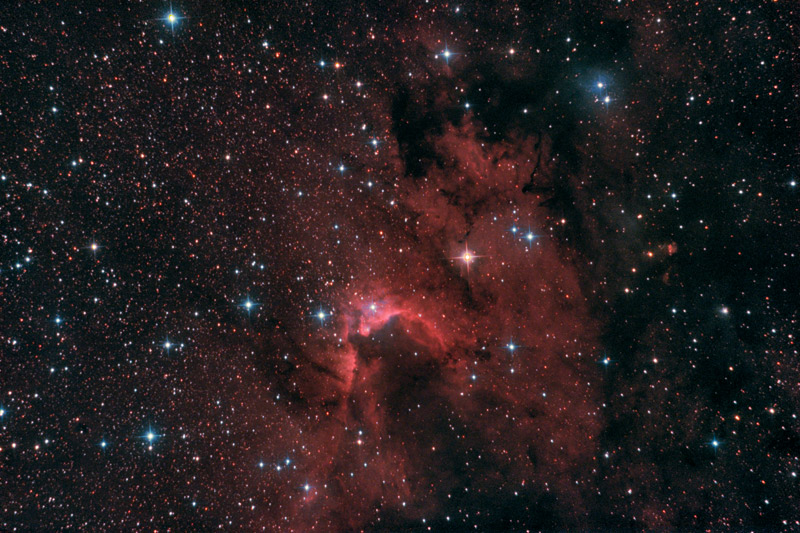 I'll throw my image of the Cave into the ring
Image Location and Date: Pine Mountain Club, Tierra del Sol and Anza, California over the course of August and early September.
Object: Cave Nebula
Mount: Orion Atlas EQ-G
Imaging scope: Orion 8" Astrograph
Imaging FL: 800mm
Imaging focal ratio: f3.9
Imaging camera: Canon 1100D (Rebel T3) Modded
Lights: RGB 31x300sec @ ISO 1600 @ 12c
HA: 58x600sec @ ISO 1600 @ 12c
Calibration: Darks, flats, Bias
Guide scope: 50mm finder with Orion StarShoot Auto Guider
Other details: guiding with PHD, captured with APT, processed in PixInsight
High res @ Astrobin
CCD Imaging & Processing's Finalist - Lonnie.H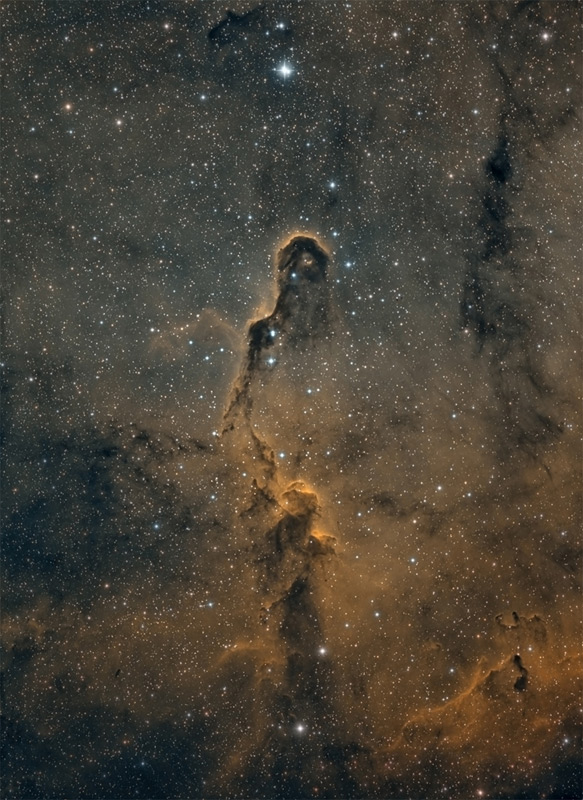 Elephant's Trunk Nebula
Telescope: SW Esprit 120ED
Camera: SBIG, STF-8300M
Mount: CGEM-DX
Captured with SGP, processed with PixInsight
22 x 1800" HA
18 x 1800" SII
12 x 1800" OIII
Total exposure - 26 hours
Hi-Res here -
Elephant Trunk
Sketching's Finalist - youngamateur42
This is a sketch of M42, the Orion Nebula, made with a Meade 12.5" F/6 Research Grade Newtonian. Equipment was simply a GSO 32mm Plossl Eyepiece, unfiltered. Original sketch done on white paper with a No.2 pencil. It was inverted and processed in Gimp 2. Observation was done in a Red Zone, with the seeing being 7/12 and transparency being 8/12. Sketched in the early morning of September 29, 2013.

Good Luck to all our finalists!

&nbsp