Welcome to the October 2013 Cloudy Nights Imaging/Sketching Contest poll!
Each month the best images selected from the individual Cloudy Nights Imaging and Sketching forums will be presented for the userbase to vote on. The winning entry will be posted on the front page of the CN website for all to admire! At the conclusion of the poll, the entry with the highest total will be the winner of the contest..
Please choose your favorite from the entries below. The poll will remain open through November 15th at midnight.
Here are the entries for October!
CCD Imaging & Processing's Finalist - Oleg Bryzgalov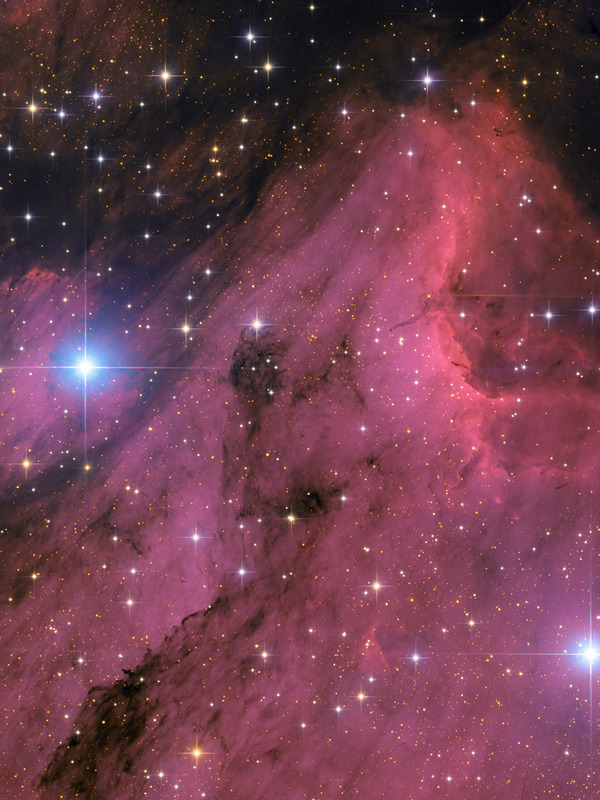 The Pelican in the Swan (IC5070 in Cygnus)
This picture was photographed on September 9-11, 2013 in the Crimea, Ukraine (height of 600 m. above sea level)
Equipment: home made reflector 10" f/3.8, mount WhiteSwan-180, camera QSI-583wsg, Tevevue Paracorr-2. Off-axis guidecamera QHY5L-II.
LRGB filter set Baader Planetarium.
L: 20x600 sec., bin.1, RGB: 9*450-600 sec. each filter, bin.2.
6 hours total.
FWHM 1.84"-2.20" , sum in L channel - 2.04"
Processed Pixinsight 1.8, Fitstacker and Photoshop CS6.
Size 1/4.
HiRes IC5070 here
Solar System Imaging & Processing's Finalist - Castle
58 MPx Moon Mosaic
Full Resolution
14.10.2013 Kocaeli, Turkey
Optic: C11 EdgeHD on CGEM DX
Camera: ZWO ASI 120MM
Filter: Astronomik ProPlanet IR742
Capture: 77x100" @ 30fps
Seeing: 2-3/5
Processing: AS2, RegiStax6, PS CS5, iMerge
Sketching's Finalist - Louietheflyisme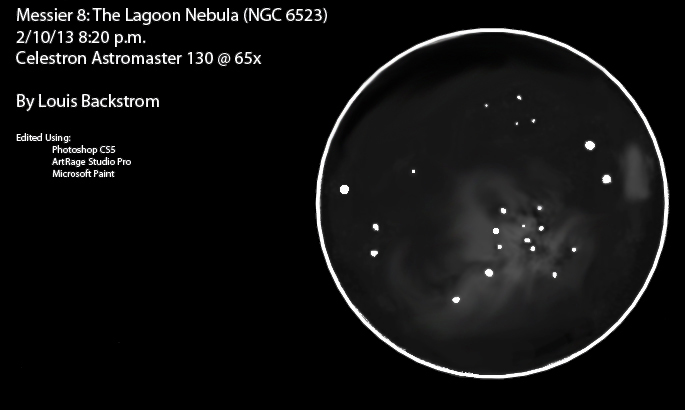 Here's my sketching submission for this month: M8, the Lagoon Nebula.

Celestron Astromaster 130 @65x

Thanks,

Louis

Good Luck to all our finalists!

&nbsp