I don't want to derail this thread, but after he made the 7" Maks, Yuri found a stack of 6" mirrors in the shop and also made a small batch of new 6" Maks. He made some nice upgrades from the original model - new focusing micrometer, mounting points, dew shield, and dust cover.

They were also marked with the "2013" front plate and worked just as well as the originals. When I asked Yuri how many he made, he simply said, "A handful", which I took to mean five or six. So if you are looking for one of the nicest 6-inch Maks around, this is a candidate.

Cheers,

Ron
Ron,
There were three runs of TEC 6" Maks. The first was in the early 2000's and consisted of a run of 50. In 2013, he made several 6" Maks, like the one shown in your photos. I don't know how many he made at that time, but the secondary cover, as shown in your photo, was printed with "6 . f/12 . 2013."
In the Fall of 2016, I contacted Yuri looking for a TEC 7" Mak. That was out of the question. But he said he had 2 or 3 "left over 6" optical sets" and offered to make me a 6" Mak... which I jumped at. The secondary cover was printed "TEC 6 150mm f/12" and no date.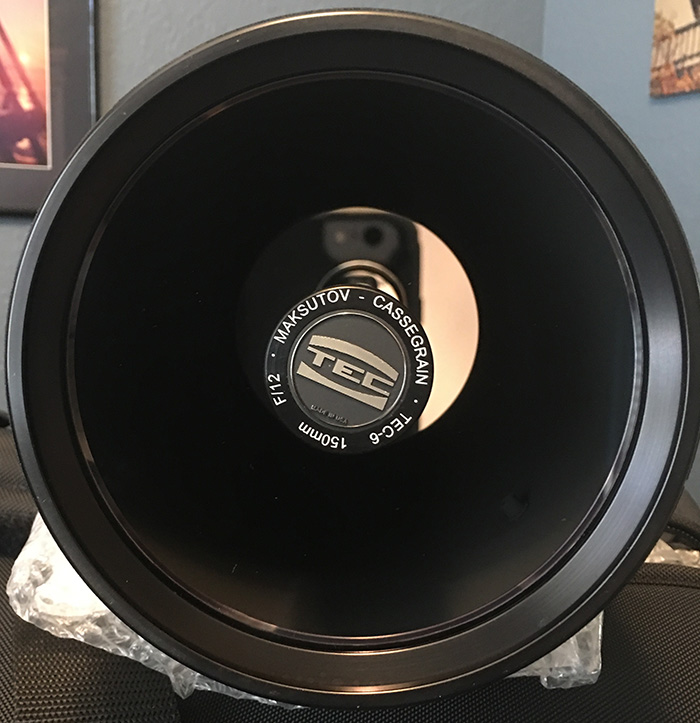 This one is from the first run of fifty 6" TEC Maks.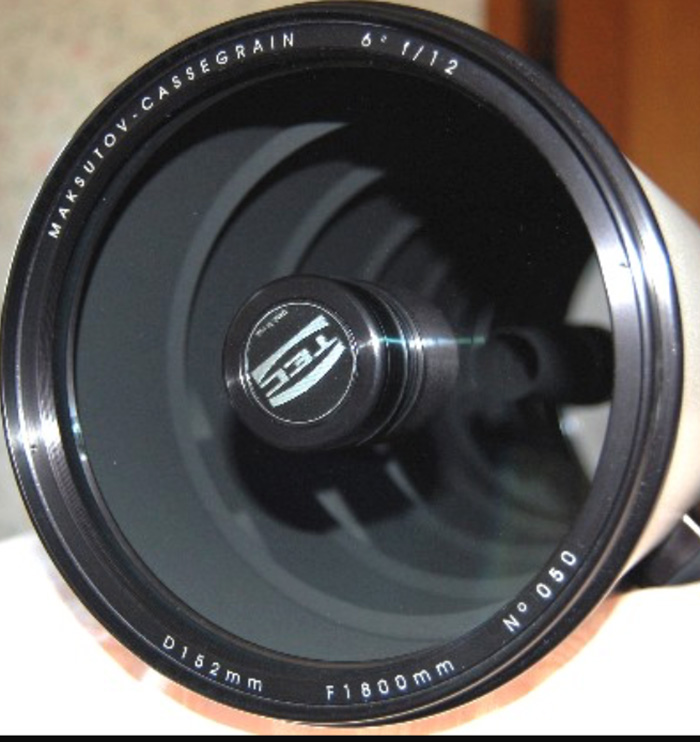 The TEC 7" - like the later runs of TEC 6" Maks, have no tube baffles and have no printing around the periphery... just on the secondary cover.