Welcome to the December 2013 Cloudy Nights Imaging/Sketching Contest poll!
Each month the best images selected from the individual Cloudy Nights Imaging and Sketching forums will be presented for the userbase to vote on. The winning entry will be posted on the front page of the CN website for all to admire! At the conclusion of the poll, the entry with the highest total will be the winner of the contest..
Please choose your favorite from the entries below. The poll will remain open through January 15th at midnight.
Here are the entries for December!
DSLR & Digital Camera Astro Imaging & Processing's Finalist - Derryk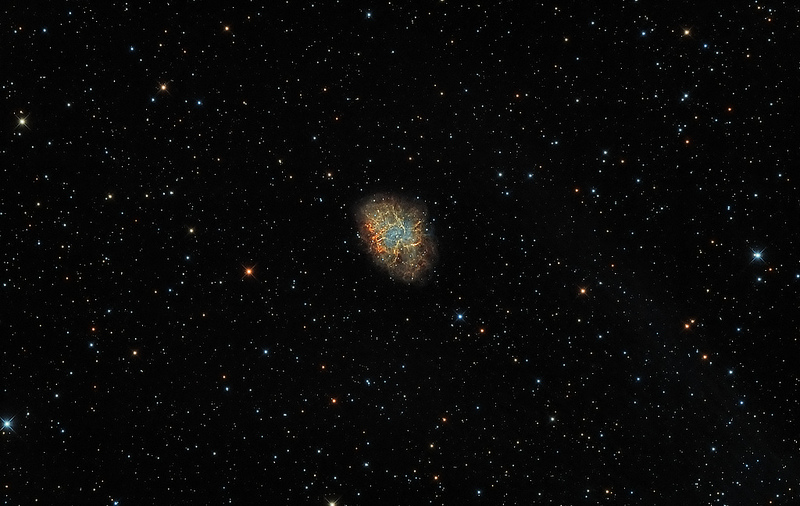 Hi All,
I guess I will throw my hat into the ring. Here is my submission:
Taken over 3 nights of December 23-25, 2013 from the San Francisco Bay Area (white LP zone).
Higher resolution on Flickr:
M1 - Crab Nebula
Total integration: 710 mins (11 hr 50 mins)
Details, Equipment, & Software:
Telescope: Astro-Tech AT6RC w/ AT2FF (FL1370mm f/9)
Camera: Canon T3i (Full Spectrum, Gary Honis modified)
Filter: Astronomik CLS-CCD clip in
Mount: Orion Atlas EQ-G
Guide: Orion ST80 w/ SSAG
Capture: Backyard EOS (142x300s lights / darks / flats / dark flats)
Stacking: Nebulosity 3
Final Processing: StarTools & Photoshop CS6
CCD Imaging & Processing's Finalist - David Rosenthal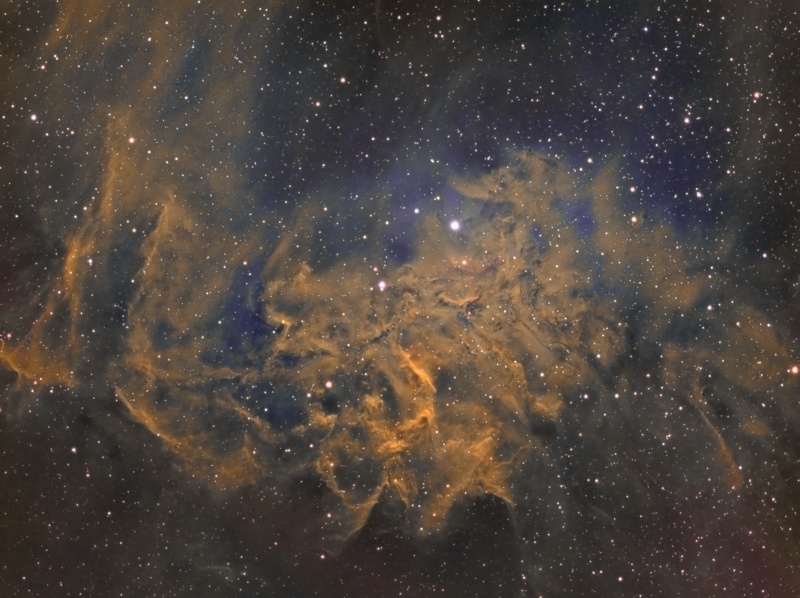 IC405, The Flaming Star
Midland Park, NJ
5nm SII 12*1200 seconds
3nm HA 9*1200 seconds
5nm OIII 9*1200 seconds
StarlightXpress Trius SX694 with AstroDon Gen-II Filters
Borg/Pentax 125SD @ f/4.6 + FT FocusBoss II
Losmandy G-11 Gemini + RA Ovision Worm
Mount control, guiding and capture in MaximDL
Calibration, Registration, Stacking in Pixinsight 1.8 on a Mac
Processed in Pixinsight 1.8 and PSCS5 on a Mac
Solar System Imaging & Processing's Finalist - maadscientist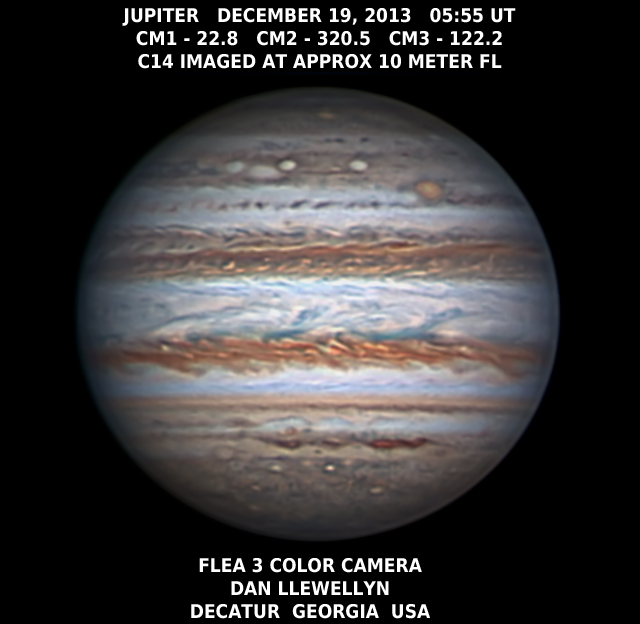 Sketching's Finalist - Roel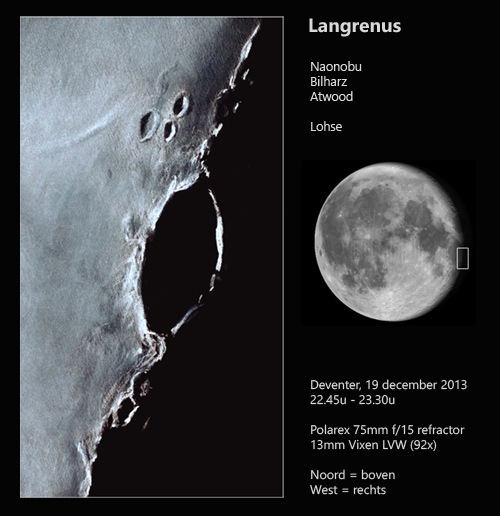 Hereby I would like to submit my sketch of Langrenus crater made December 19th.

Although the Moon just peeked over the warm roof tops at the end of the evening, I couldn't resist myself to make a quick sketch through my Polarex Unitron 75mm f/16 refractor. The seeing was horrible but at a magnification of 92x the image was quite pleasing. Langrenus is big enough (133 km wide) to view even at low power, and yesterday it proved to be a nice target for sketching. The floor of the crater was already pitch black, only the top of the outer rim received some last sunlight before entering a cold, two week night. The little triplet of craters Naonobu, Bilharz and Atwood made the view even more appealing.

I made the sketch with a white pastel pencil on black paper.

(The image is a photograph of the original drawing behing the eyepiece)

Good Luck to all our finalists!

&nbsp