The 6.7mm is my highest power ep that comfortably frames the entire moon in view and looked, as expected, crisp and sharp without flaws. The light still fell on the crater at a favorable angle so that the complex walls, twin peaks and the exterior rubble fields all were showing well. 97x, 1.3mm exit pupil, 51 arc' TFOV.
Great report and good to read about the ES 6.7 which I just acquired for my One Sky.
Finally bought a rivet gun from HDepot and put my plastic dew shield converted to light shroud inside the little dob, but noticed the interior padded portion of the modded dew shield intrudes slightly in the out fringes of the field of view (still works fine), but really like SteveG's use of Kydex as a integrated light shroud and ordered a 12" X 48" piece from ScopeStuff.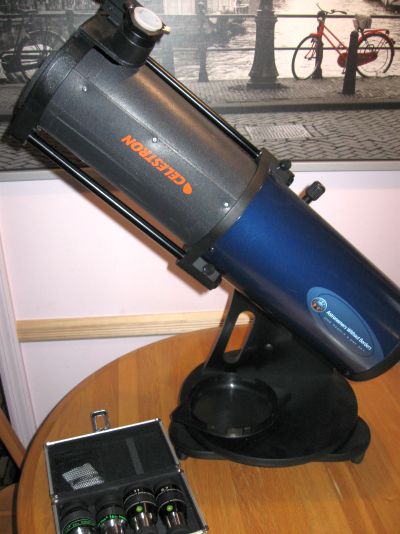 Edited by Jim7728, 04 October 2014 - 07:33 AM.